BLUEGRASS x MARTIN MAES
MAKING MARTIN'S CUSTOM LEGIT CARBON
Belgian mountain biker Martin Maes has just about done it all, with podiums in DH, XC, 4X and of course Enduro, the latter being his forte in recent years and the reason for his signing with ORBEA FOX ENDURO TEAM.
As official helmet supplier of the team, Martin's custom Bluegrass helmet was of course a priority and an exciting project for us to realise but for Maes, as a family man with a wealth of experience in the sport, the most important thing was knowing that his helmet offered the highest safety and performance possible, so he tested our helmets and we discussed his requirements in depth.
In discussion we realized that both Martin and Bluegrass also share many of the same values, striving for performance, fairness, responsibility and of course speed!
Martin's choice is our Bluegrass Legit Carbon, which exceeds all DH & Enduro safety certifications and features MIPS-E2 Brain Protection System, compatibility with neck brace as well as inflatable emergency release systems, making it perfect for the extremes of gravity racing.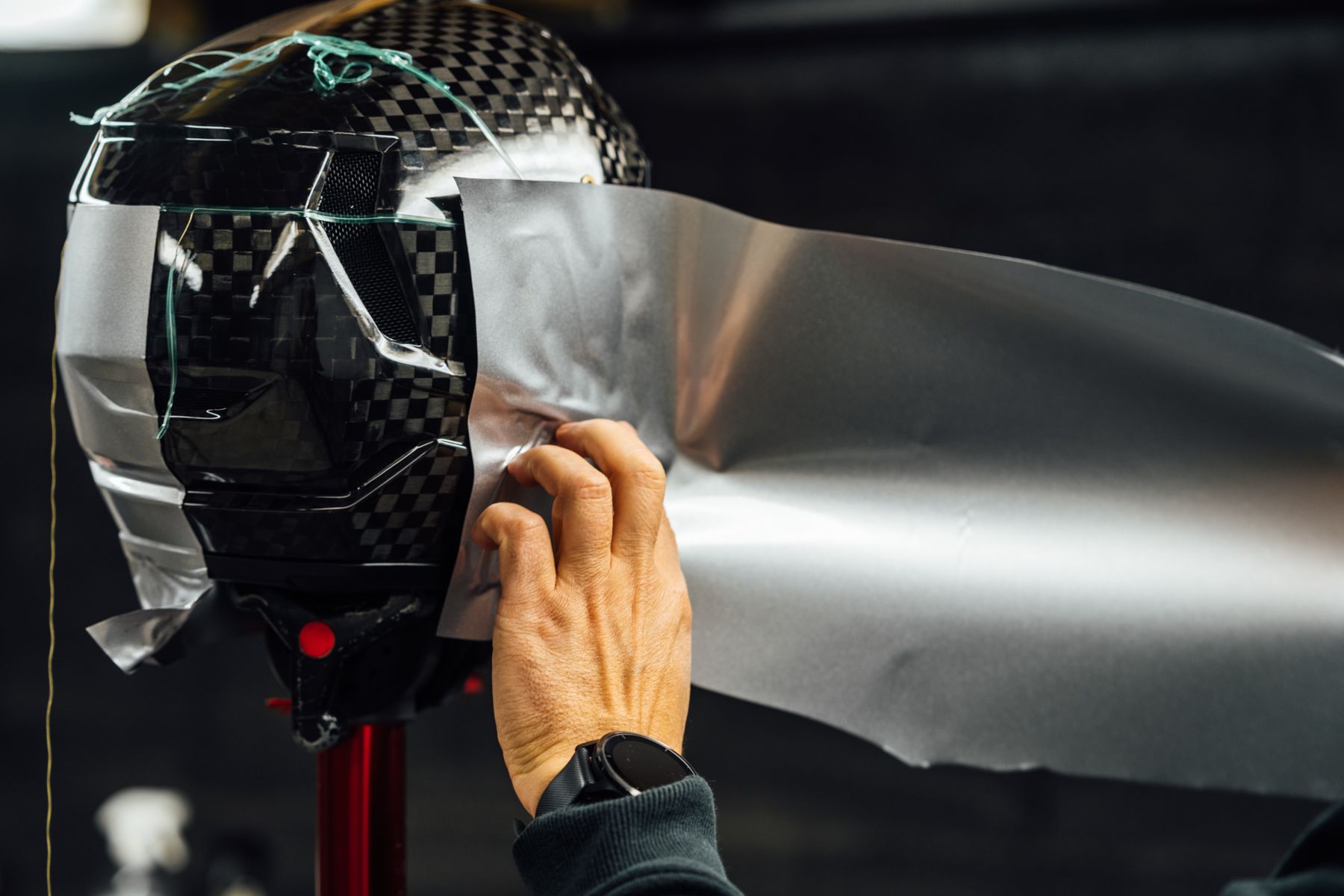 Next, we designed a graphic in collaboration with Martin's personal sponsor Red Bull, whose athletes always stand out from crowd in their uniquely branded helmets.

&nbsp

With helmet graphics there are two options, paint or wrap, for Martin's Legit Carbon we chose to wrap it, a process that has less structural impact on the helmet and actually adds a layer of aesthetic protection against scratches and chips, wrapping also weighs less than paint and reducing any additional weight on a helmet helps reduce rider fatigue. It also has the benefit of being quick to design, print and apply.
With Maes' helmet complete in Red Bull colours, there's only one thing left to do,



Martin – ride hard!