While the UAE team were enjoying a great start to the season, being at the top of the UCI Rankings they were stopped by the outbreak.
If we miss racing, can you imagine how it feels for the pro riders?


Now they are back to training, preparing their bodies and minds for an intense and short season. We were curious to see how Fabio Aru, Fernando Gaviria and Tadej Pogačar were approaching this unexpected season. Discover here in this exclusive interview what their new objectives are.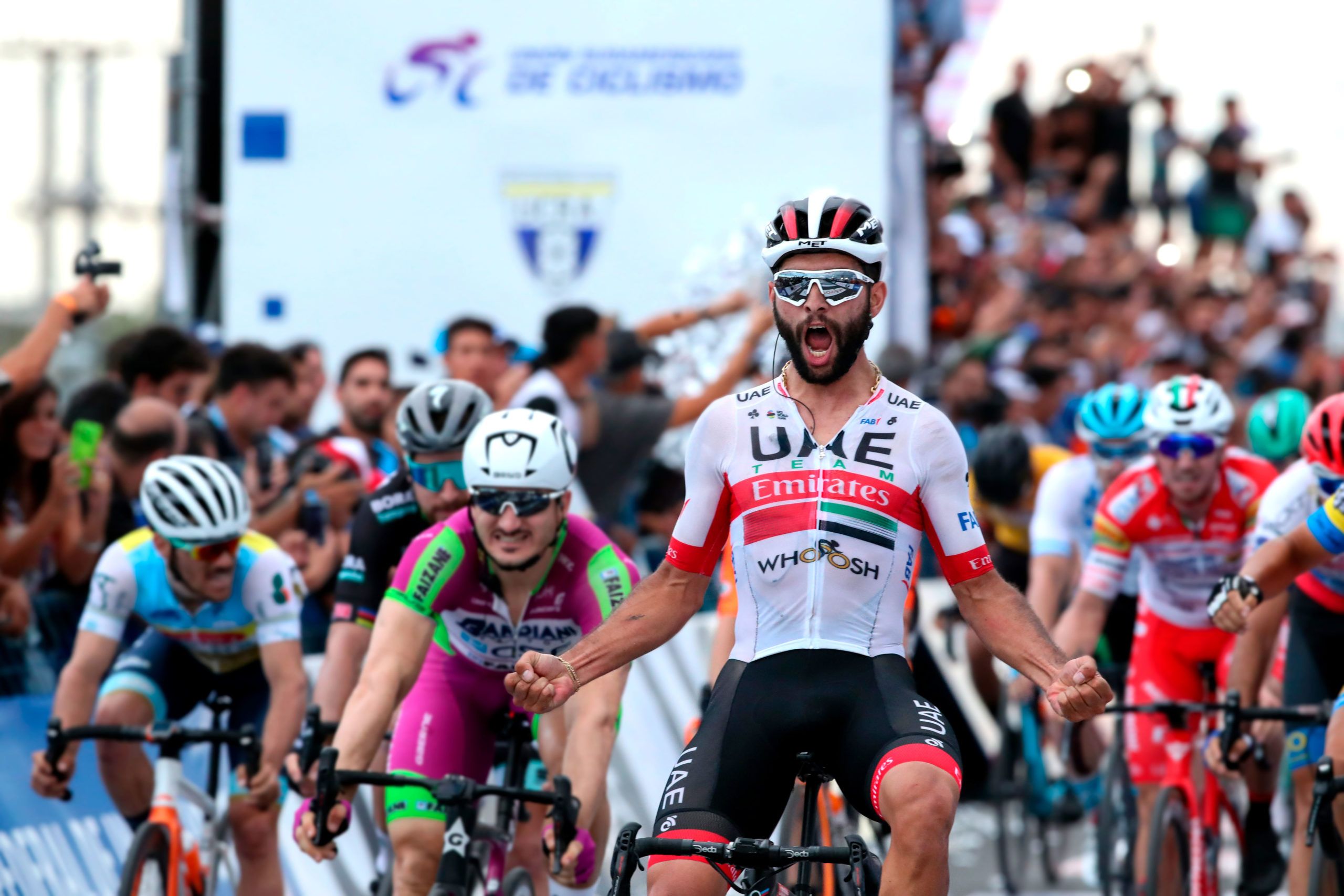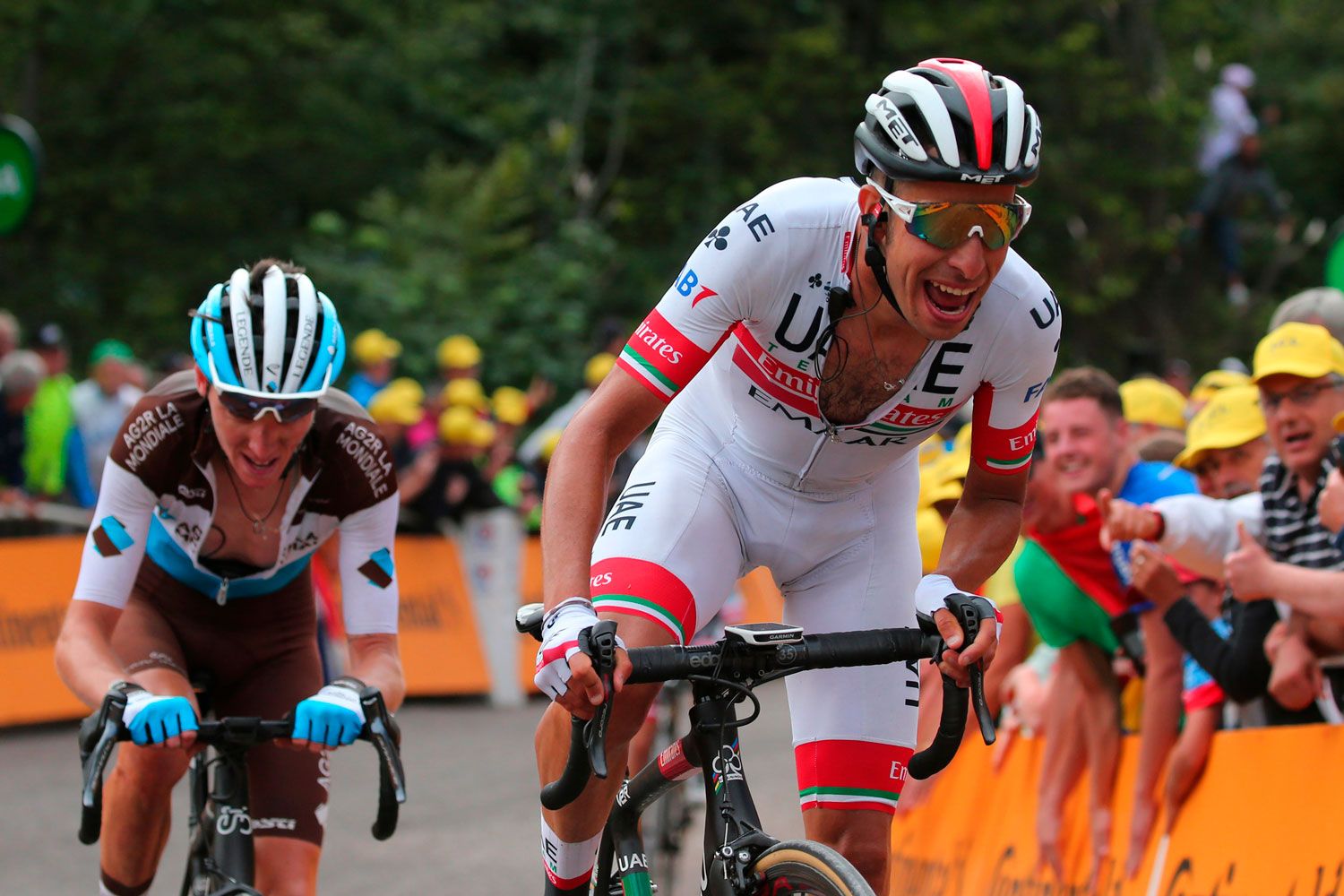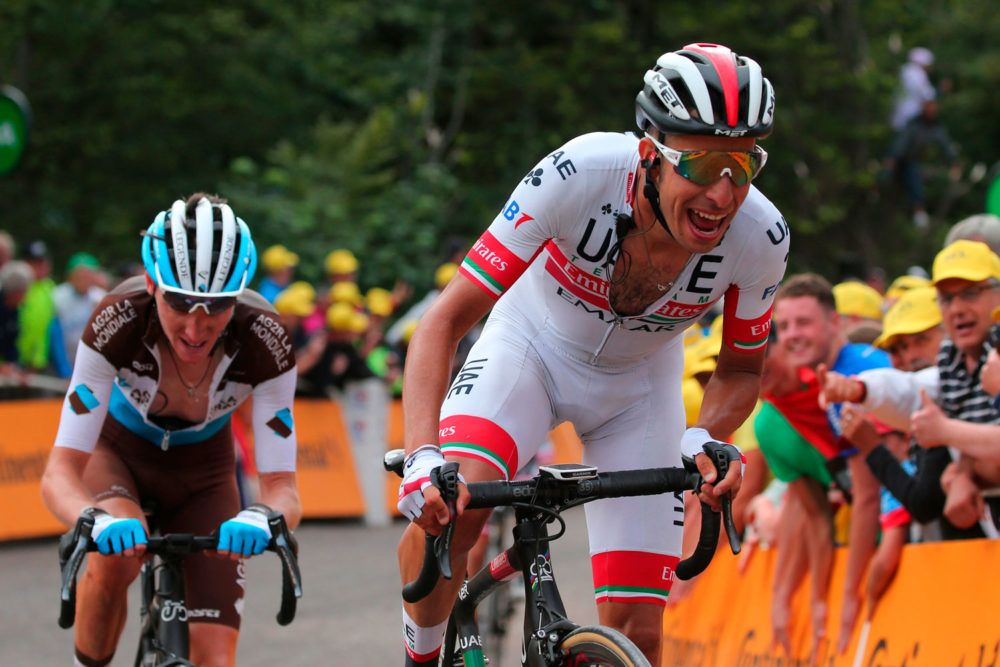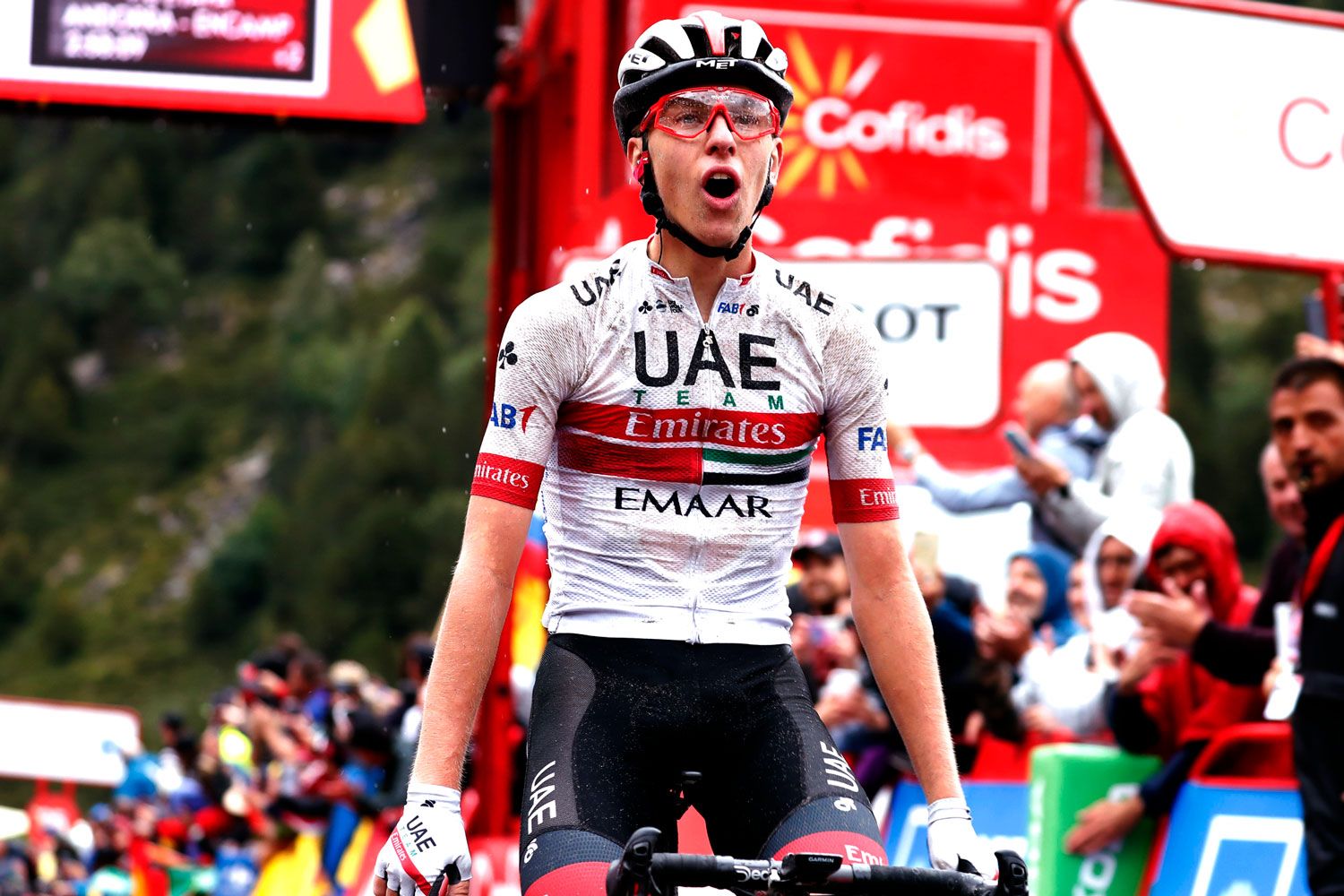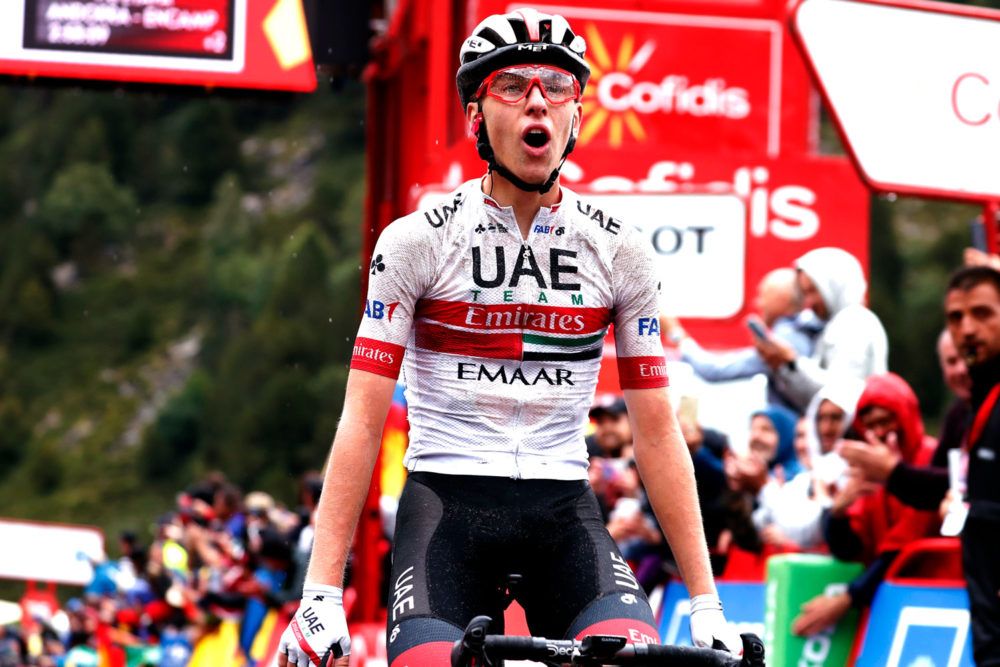 WHAT IS YOUR AVERAGE DAY LIKE AT THE MOMENT?

Gaviria: I'm back with my family and back in full training. It's been a difficult few months personally but also as a country. Colombia has been hit hard with Coronavirus.
Aru: It has been a busy time. We have a six month old baby so obviously we have been looking after her around the clock. When you factor in the training on the bike also the days really fly by. For me personally the break from racing has given me a chance to spend time with my wife and daughter and that has been really amazing. But it has been a tough time for many people and I hope that we can all come out stronger from this global pandemic. 
Pogačar: At the beginning I was in Monaco where I had to train indoors. The situation was much better in Slovenia and I moved back there when it was possible and was able to train outside again. I will head back to Monaco as soon as restrictions are lifting and I can train outside again.
WHAT DO YOU MISS MOST ABOUT RACING NOW?

Gaviria: Like all the other guys I miss the buzz of racing and measuring myself against the other sprinters.
Aru: I had just got back from a period of racing and training in Colombia when the racing stopped. I was in good form and looking forward to coming back to Europe to test myself in the big early season stage races. Obviously now we will have to wait another few months but I'm eager to start again and am working hard to be ready for when the season restarts.
Pogačar: The atmosphere of being with the team, the noise of the peloton and everything that goes with the magic of bike racing.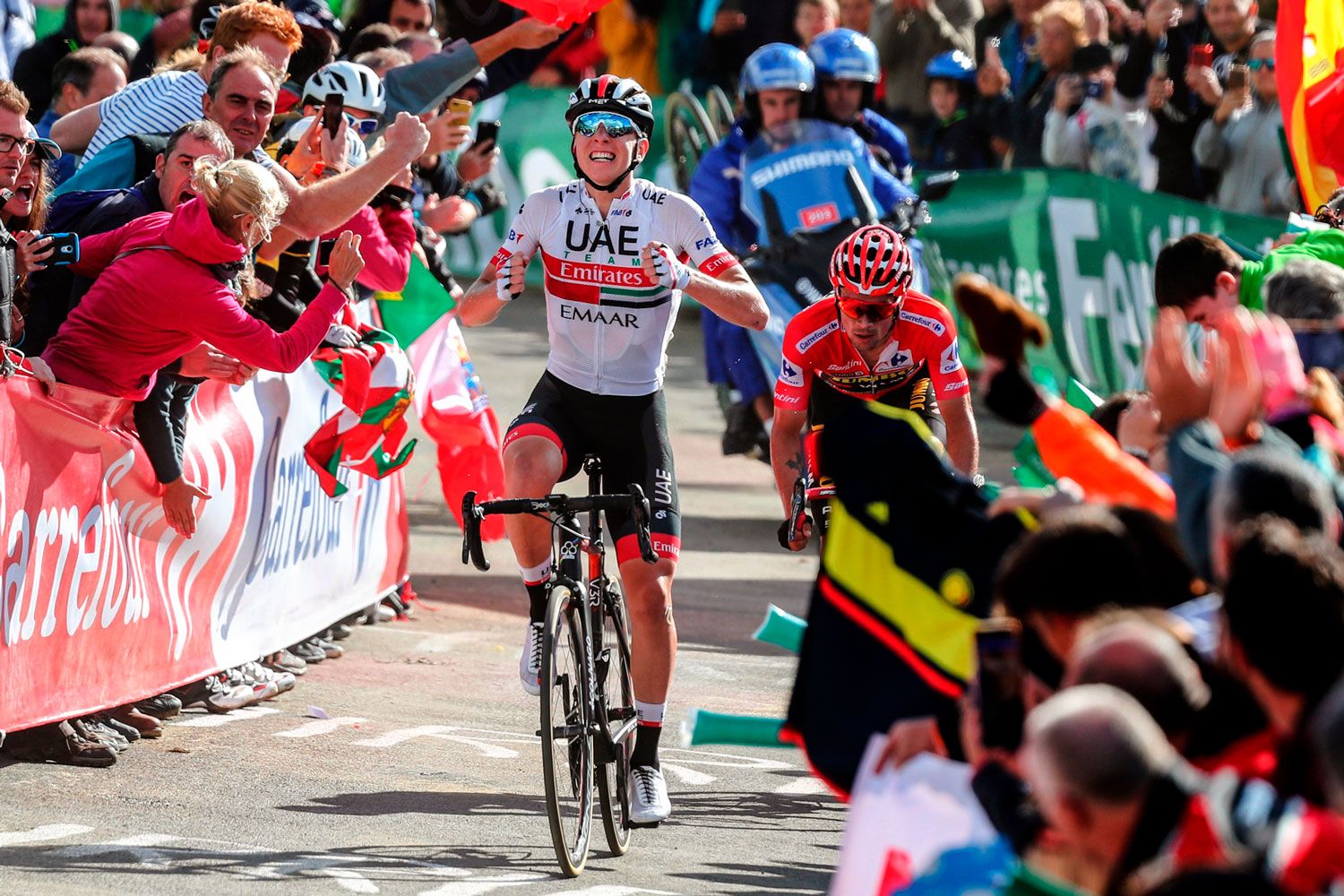 IS THE PRESSURE DIFFERENT BETWEEN THE CLASSICS AND THE GRAND TOURS?

Gaviria: You only get one shot at the classic races while as a sprinter you will get at least a handful of opportunities so they are different in many ways. There is far less margin for error in a one day race. When you are expected to win there is always at least some pressure. That comes more from yourself than from the team.
Aru: Yes, in many ways the classics are like a sprint while the Grand Tours are like a marathon. In a one day classic there is no margin for error - if you want to win you need to pick your moments wisely and be prepared to spend yourself completely. Grand Tours are also fast and intense but at the same time you really have to measure your efforts more wisely and pick your days to conserve energy and your days to attack.
Pogačar: I don't have too much experience of the classics yet but so far yes they are quite different. I like both. I am focusing more on stage races and Grand Tours at the moment but Liege-Bastogne-Liege is a race I really like.
WHAT WAS THE BEST RACE YOU DID? IS IT SPECIAL JUST BECAUSE OF THE RESULT YOU ACHIEVED?

Gaviria: The stage win at the Tour was beautiful as it also meant I wore the yellow jersey. I was very young when it happened and it was the culmination of a lot of hard work. My win on the opening road stage of the UAE Tour in 2019 was also a huge moment for the team.
Aru: I've been lucky to enjoy many special moments on the bike. Winning the Vuelta, wearing the maillot jaune, stage wins in all 3 grand tours are some of the highlights. I've also been able to share victories of teammates which are very special also.
Pogačar: Probably the Vuelta España last year. It was my first taste of a Grand Tour and it really couldn't have gone any better. I arrived at the Vuelta just for experience so it was a nice bonus to get 3 wins and a podium along the way.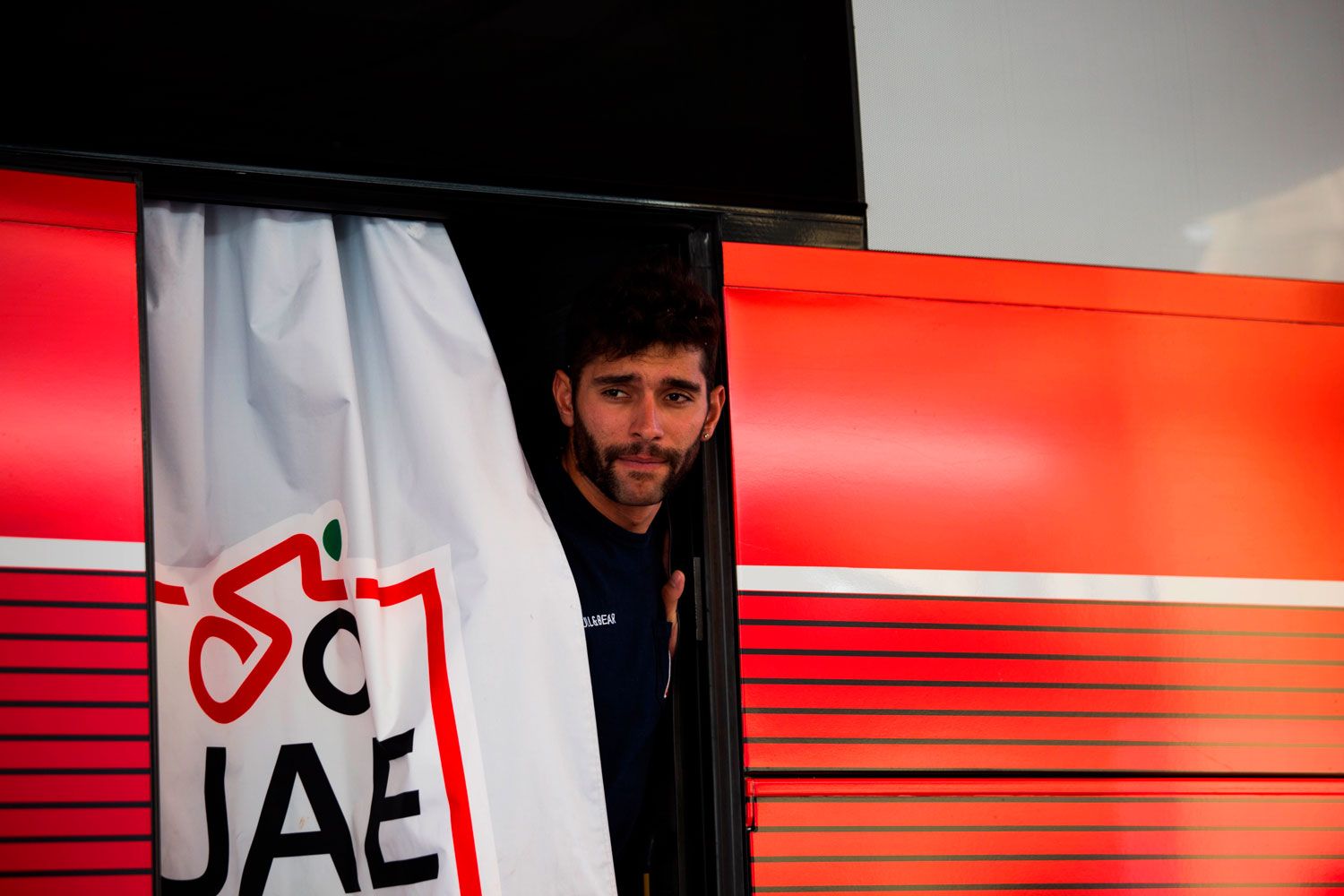 WHAT WOULD YOUR DREAM STAGE LOOK LIKE (MOUNTAINS, HILLY, FLAT…)?
Gaviria: Not too hilly! I prefer a flat stage that ends in a sprint.
Aru: Most of my victories have been in the high-mountains so I would have to say a mountain stage.
Pogačar: I love the high-mountains. That's where I do best. The harder the better for me!
IF YOU HAVE ONE WORD TO DESCRIBE YOURSELF DURING A RACE WHAT WOULD THAT BE?
Gaviria: Focused.
Aru: Determinated.
Pogačar: Motivated.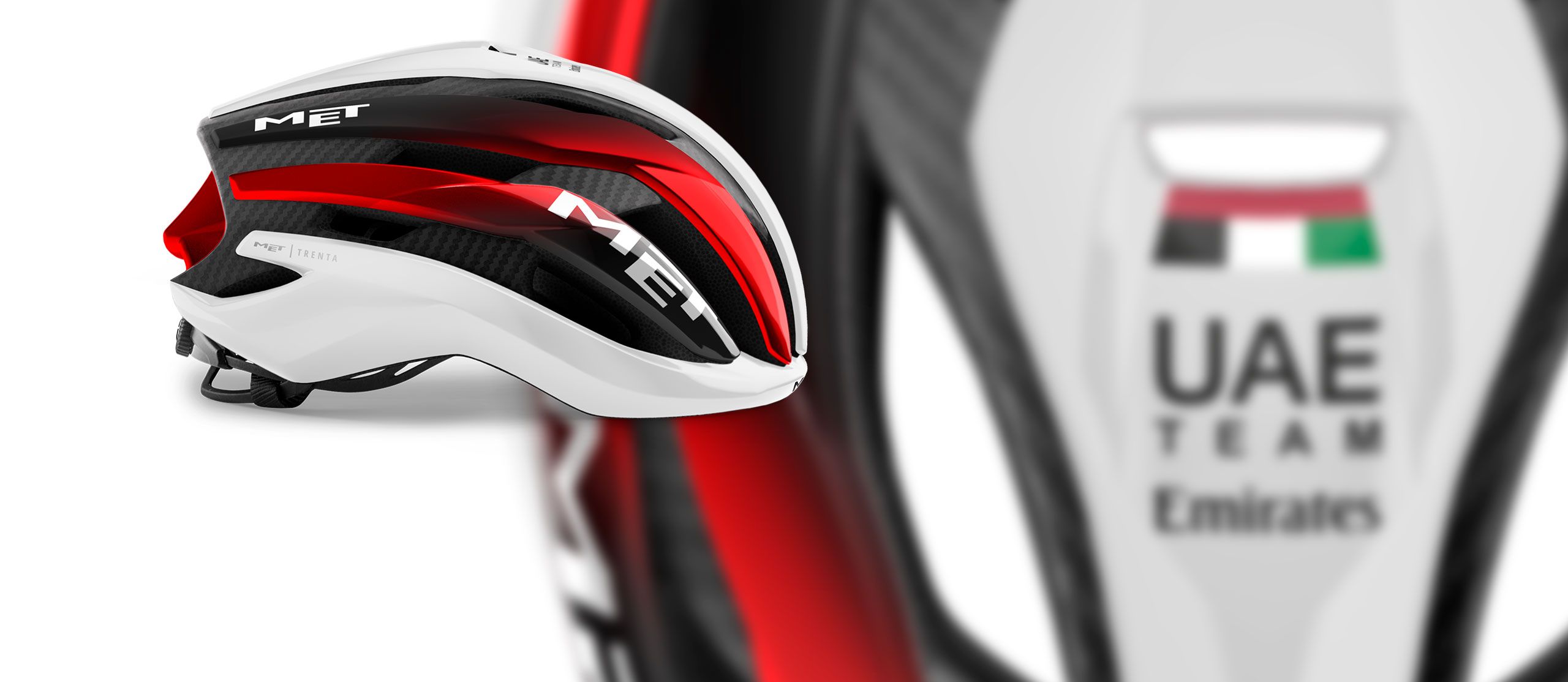 HOW MUCH ATTENTION TO DETAIL ARE YOU PUTTING INTO YOUR GEAR?
Gaviria: The gear in modern cycling makes a huge difference. As riders we are looked after well with the best bikes and equipment.
Aru: I pay very close attention
to my equipment. The level in the pro peloton is so high nowadays that the small details in equipment really make the difference. We are lucky that we have world class equipment at UAE Team Emirates. 
Pogačar: A lot. If you have good material it's not just a physical advantage but also psychological over the competition. 
HOW MUCH DOES A HELMET MATTER TO YOU (COMFORT, SAFETY FEELING, PERFORMANCE…)? 
Gaviria: Bones and skin can heal but the head is much more sensitive and as riders we need to remember this. I'm grateful that we are obliged to wear them.They are so light nowadays they you forget they are even on your head!
Aru: From a performance perspective comfort is a huge factor. We spend hours every day in training wearing our helmets and then up to 6 or seven hours in races sometimes - that's a very long time. Safety is a big factor also, because when you know your helmet is good quality you can have peace of mind and achieve your full potential in training and racing. 
Pogačar: A helmet is a crucial part of our equipment. As cyclists we wear it everyday. If it is not comfy and light then it's a problem - luckily MET give us the best helmets possible.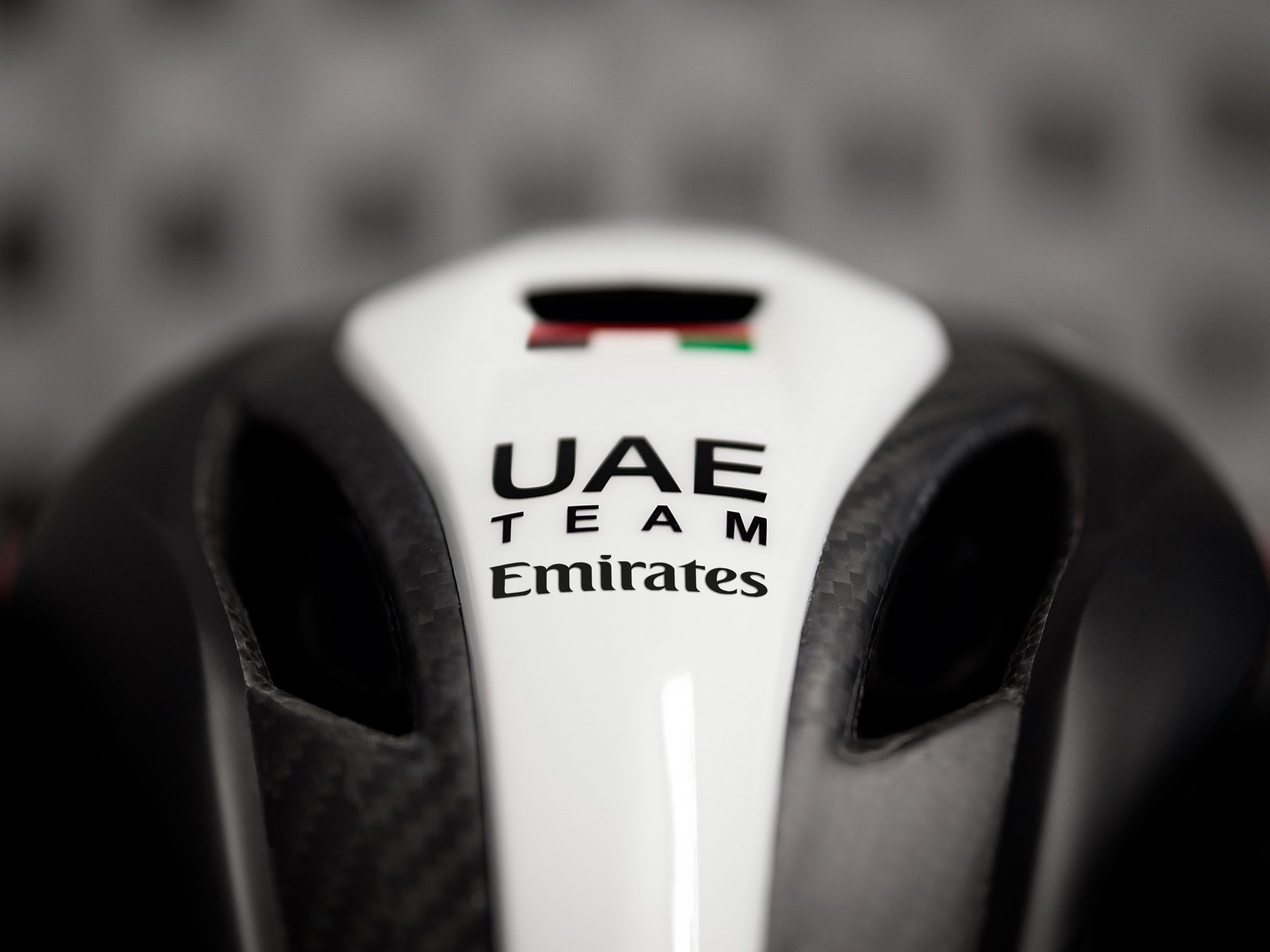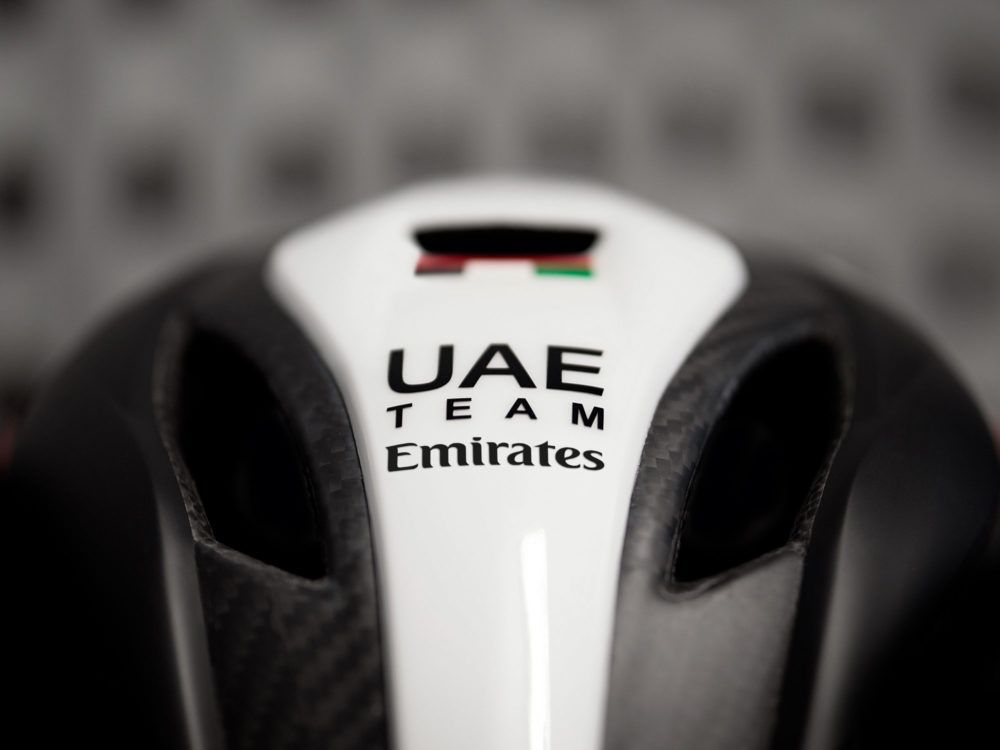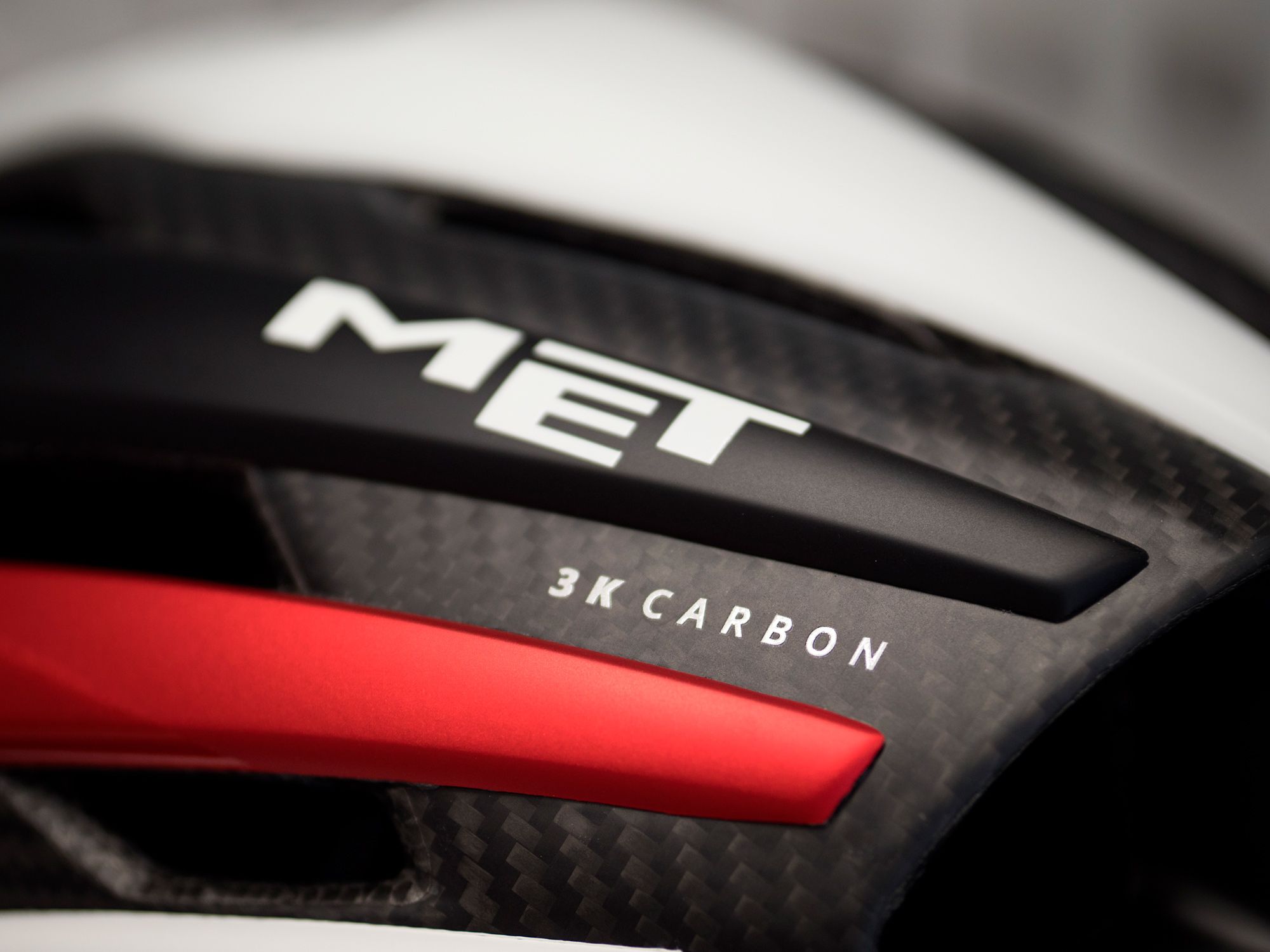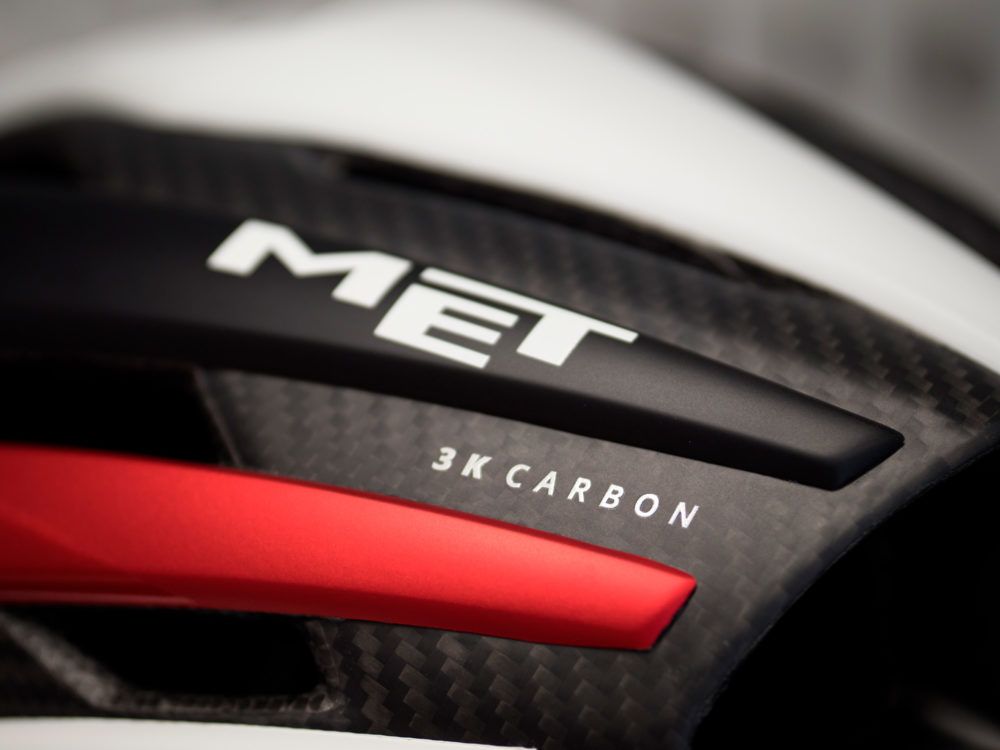 WHAT WAS YOUR WORST CRASH AND WHAT DID YOU LEARN FROM IT?
Gaviria: Like most riders I've had my fair share of crashes. Sometimes they have been in really key moments, like when I was sprinting for the win in my first Milan-San Remo in 2016 after racing for 300km. I've been lucky to not have had any tough hits to the head and I put that down to my helmet. 
Aru: I had a heavy crash a couple of years ago while at altitude training in Spain. I was descending fast and I had a front tyre blowout and lost control and came down hard. The lesson was clear : it would have been far more serious were it not for my helmet.
Pogačar: My most recent big crash was during the TTT of the Vuelta last year. It was a super hot day but water had spilled on the road and we all came down. It taught me that crashes can happen when you least expect them so you always need to be alert.
HOW IMPORTANT IS THE RELATIONSHIP BETWEEN YOU AND YOUR TEAMMATES? 
Gaviria: Very important. You need to trust your teammates and be able to communicate well on the road. Max Richeze is one of my close friends and I am very pleased to have him as a teammate.
Aru: There is a good atmosphere in the team. We have a good balance of younger and older riders which creates a unique atmosphere. I am somewhere in the middle and can help the younger guys too. For example, in Colombia I was rooming with Camilo Ardila, he is very talented and has a big future ahead of him no doubt. 
Pogačar: They are like a big family. We spend a lot of time together during the year so we know each other very well and we are always looking out for each other.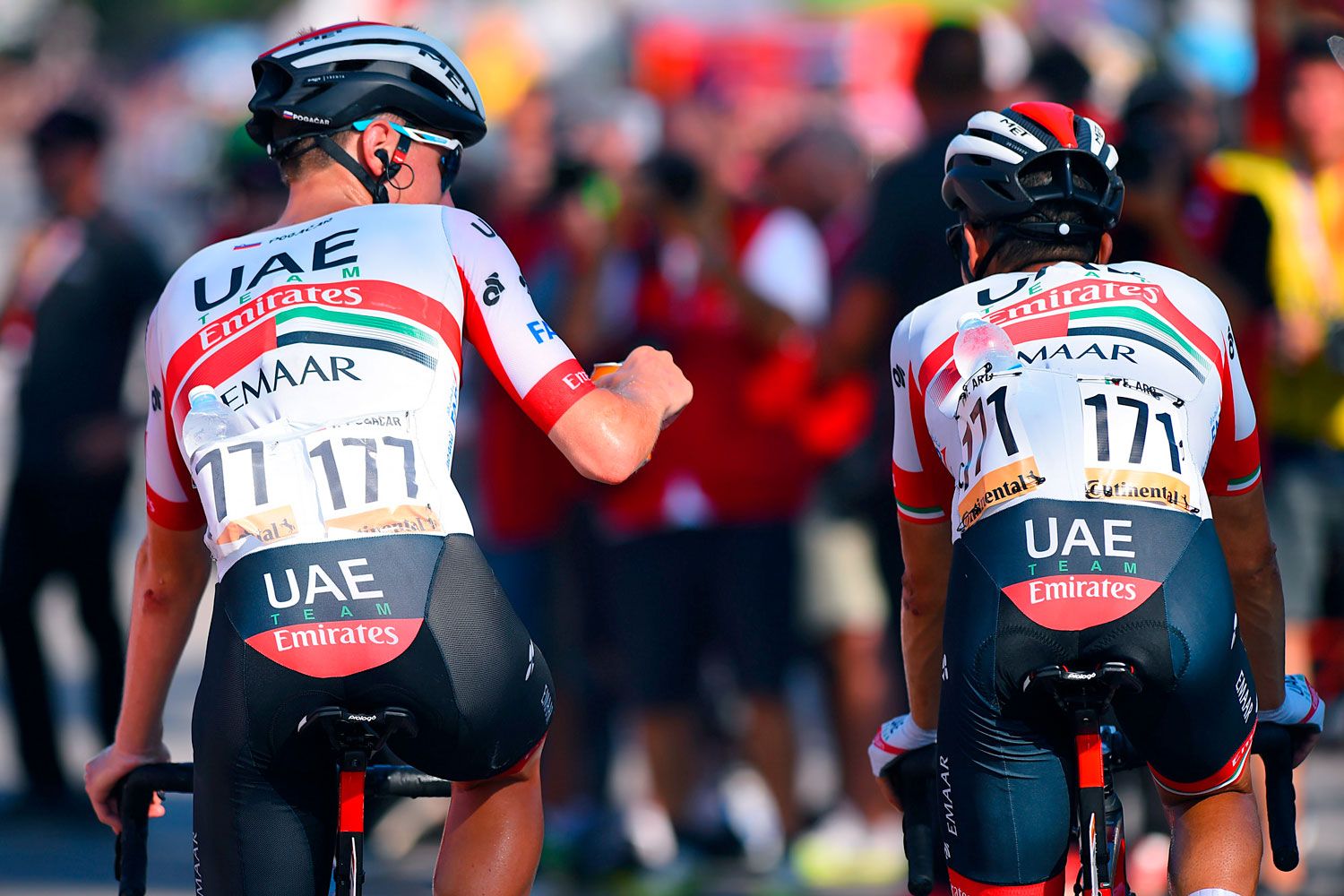 WHAT ARE YOUR GOALS FOR THE SEASON? (WHEN IT STARTS AGAIN)
Gaviria: Still to be decided!
Aru: The calendar is still being finalised. My main priority is to pin my race number on my back again and to feel a cyclist again, in any race. That is what we all want to do and what we are training hard for at the moment. 
Pogačar: I think the Tour de France will still be my main objective. I don't have a clear goal there because it will be my first time.  My big goal is to put a number on my back and race any race again. 
FINAL WORD?
Gaviria: Thanks everyone for the support while I was in quarantine. Stay safe and see you at the races soon! 
Aru: Stay safe everyone and look after each other. See you on the road soon!
Pogačar: Take care everybody and see you all soon!
THANK YOU GUYS, WE'RE LOOKING  FORWARD TO SEE YOU RACING AGAIN!