Last December, Kilian Bron released an incredible video mixing MTB with other outdoor sports. It was a love letter to mountain sports. Summer seems on good tracks now and our lust for exploring and discovering is bigger than ever. It was the right time to catch up with him and hear more about this project and all of the challenges that come with synchronising a symphony of action sports.
HOW DID THE IDEA COME TO YOU TO MIX DIFFERENT OUTDOOR DISCIPLINES IN ONE SINGLE VIDEO?
Kilian: It's an idea that grew slowly. I'm attracted by outdoor sports as a whole, and I just found a way to express myself using the bike. I'm feeling good as soon as there is freedom and I'm in the mountains. I was naturally attracted by all these other sports, thanks to books, news stories, social networks and of course by being with people from different practices. It's a small world and connections are easy.
However, I never saw a wide panel of outdoor sports reunited in one single project. There is a lot of constraints to overcome in order to do it, that's maybe why it wasn't done before… Due to the specific context of 2020, my friends and I spent more time at home. After the first lockdown we all wanted to share and exchange around our respective passions. All of the pieces to the puzzle were here to make this project.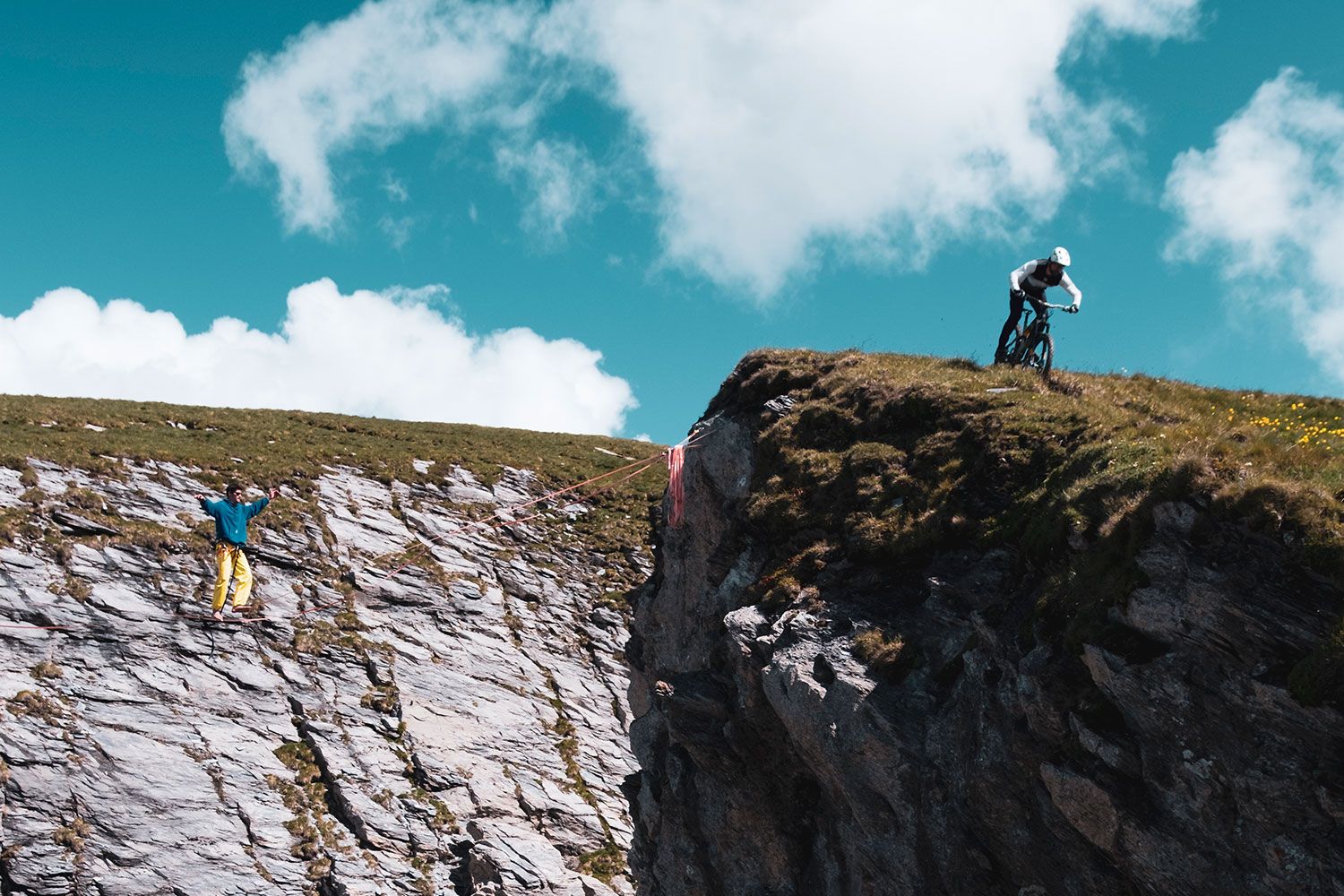 WHAT WAS THE REACTION OF THE OTHER ATHLETES WHEN YOU PRESENTED THEM WITH THE PROJECT?


Kilian: They were all curious and motivated. But the choice of the athlete was of course a crucial part of the project. Most of them are close friends, so I didn't want them to see this shooting as a constraint or another date to add in the calendar. The goal was to propose an experience at all levels while keeping central the concept of synchronisation. During the shooting, we learned a lot about each sport and how each of us are preparing mentally. It was all very interesting.
HOW MANY DAYS WERE NEEDED TO SHOOT THIS PROJECT?


Kilian: Many months were needed to complete this project. If we speak about a number of days, I would say 20 days of shooting. But to have the perfect conditions when needed, it was around 4 months.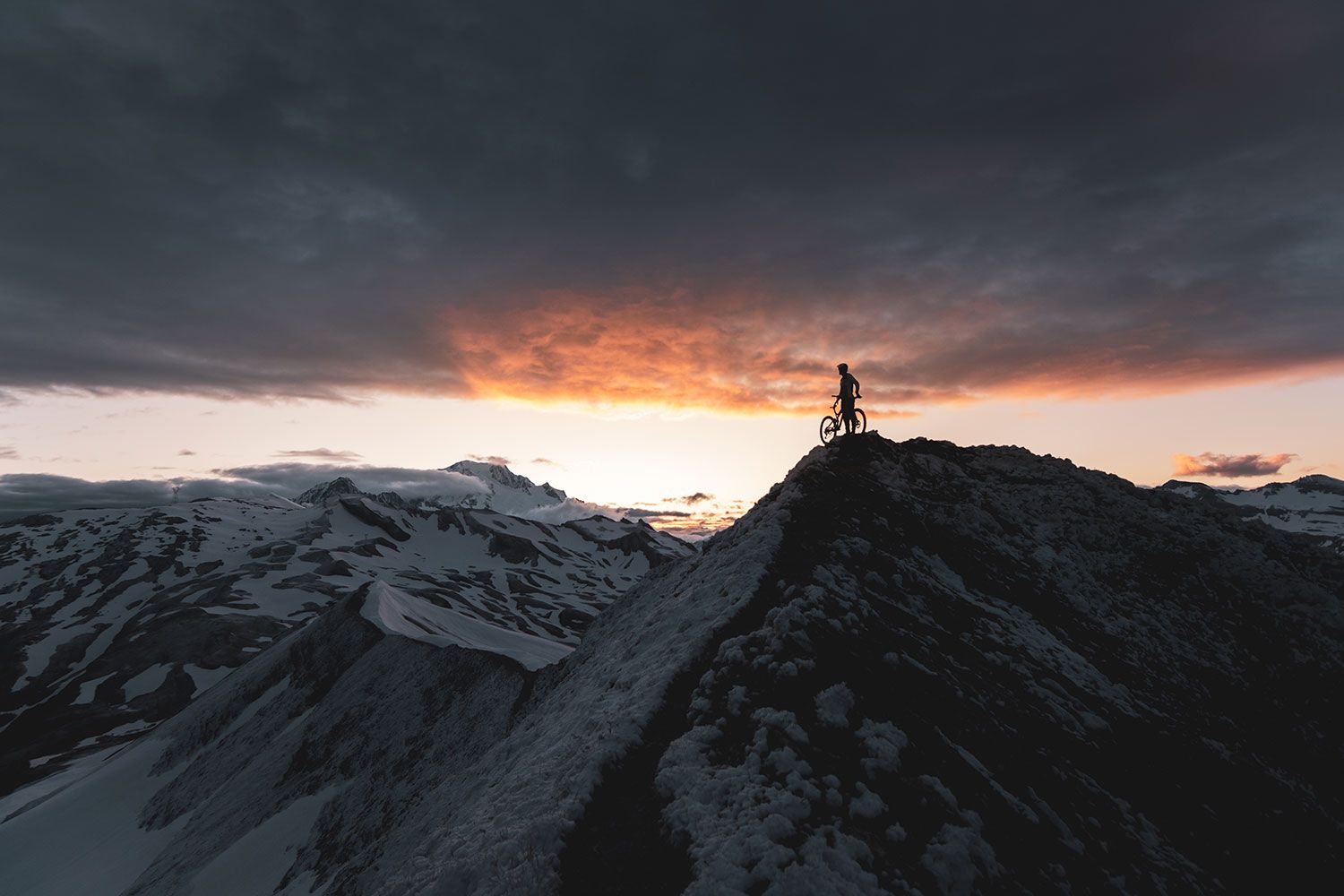 WHAT WAS THE BIGGEST CHALLENGE FOR THE SHOOTING?


Kilian: I could write many pages just to reply to this question! If I have to make a choice, I would say first the Wingsuit part, and then the Speed Flying.
For the Wingsuit, we were accompanied by the SoulFLyers composed by Fred Fugen and Vince Reffet, the most professional and nice guys you can find. It was so fascinating to see how everything is calculated when they are jumping. We only did two takes for the two shots. I was personally under pressure due to the precise timing which I had to respect. I was trying to keep an eye on them, while calculating the area that would be shot. By chance, and we need some, we validated both jumps with incredible images.
Speaking about the Speed Flying, it was also a great record with Valentin Delluc and Uguo Gerola. I didn't have any technical issue on my side, as this spot can be ridden in all weather. However, the wind is a big issue for proximity of the flight. The guys want to overlook all parameters and this one is on the top of the list. We went back 3 days for this sport, in order to do one single take. By chance, the sun was above the mountains for 5 minutes before the wind started to blow again. Once again, it's a nice experience and some insights about a field I didn't know much before. It's still blur but I've learned some basics.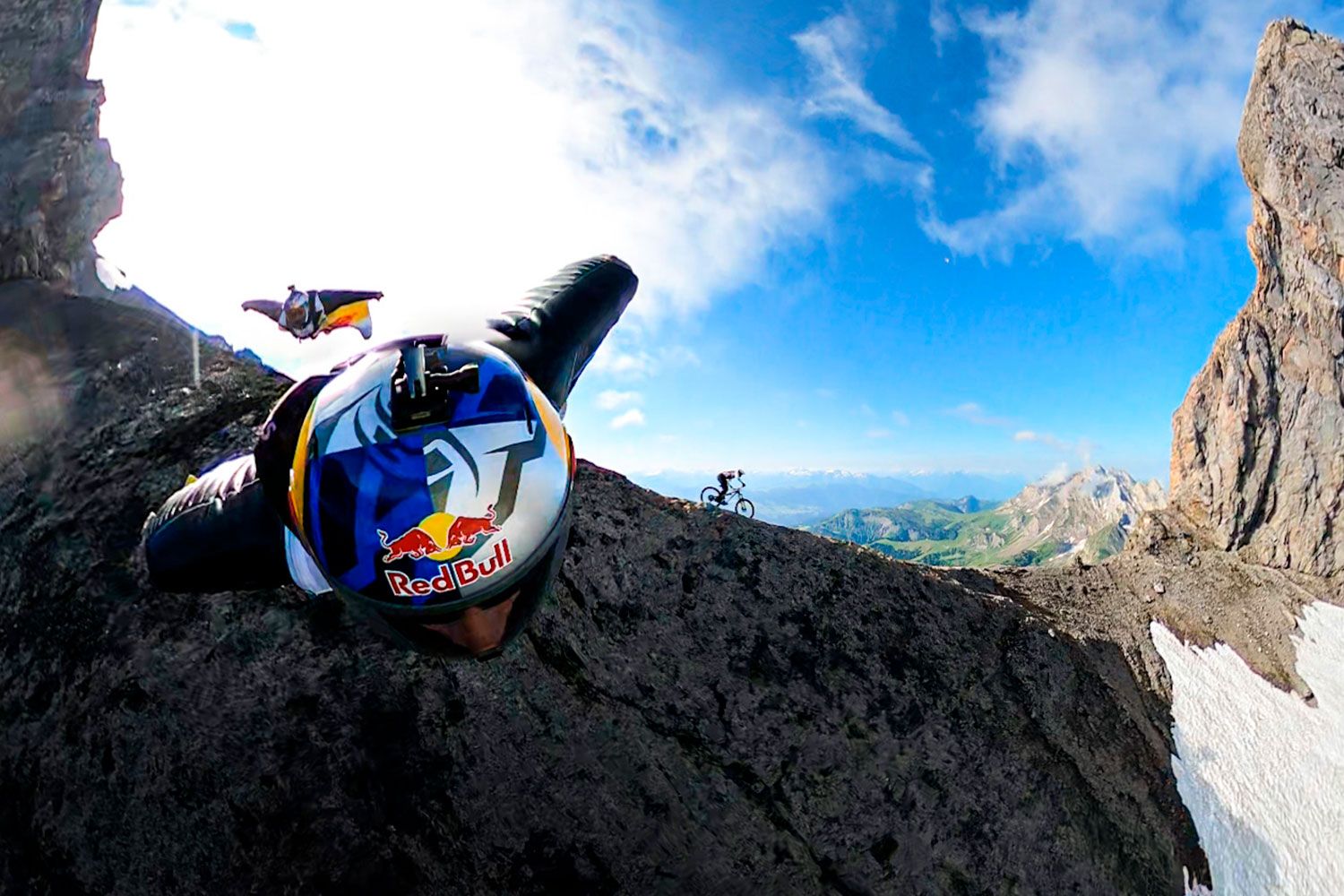 CONSIDERING ALL OF THESE CONSTRAINTS, HOW DID YOU END UP CHOOSING THE LOCATIONS? I GUESS THERE IS A BIG WORK TO FIND THE PERFECT SPOTS MATCHING ALL THE DISCIPLINES AND SPORTS.


Kilian: Going back to the first question, I was saying earlier that I love being in the mountains, with or without the bike (it's better with the bike though!). I'm spending a lot of time to check the spot while running with friends or alone. But before there is a lot of work to actually find these spots; speaking with people, searching on social networks. That's really the longer part so we can find original spots.
NOW, MONTHS LATER, WHAT WAS THE BEST MOMENT?


Kilian: I'm always thinking about Vince Reffet when I'm watching what we did together (editor's note: Vince tragically passed away last December). I'm thinking about the great memories, I won't forget.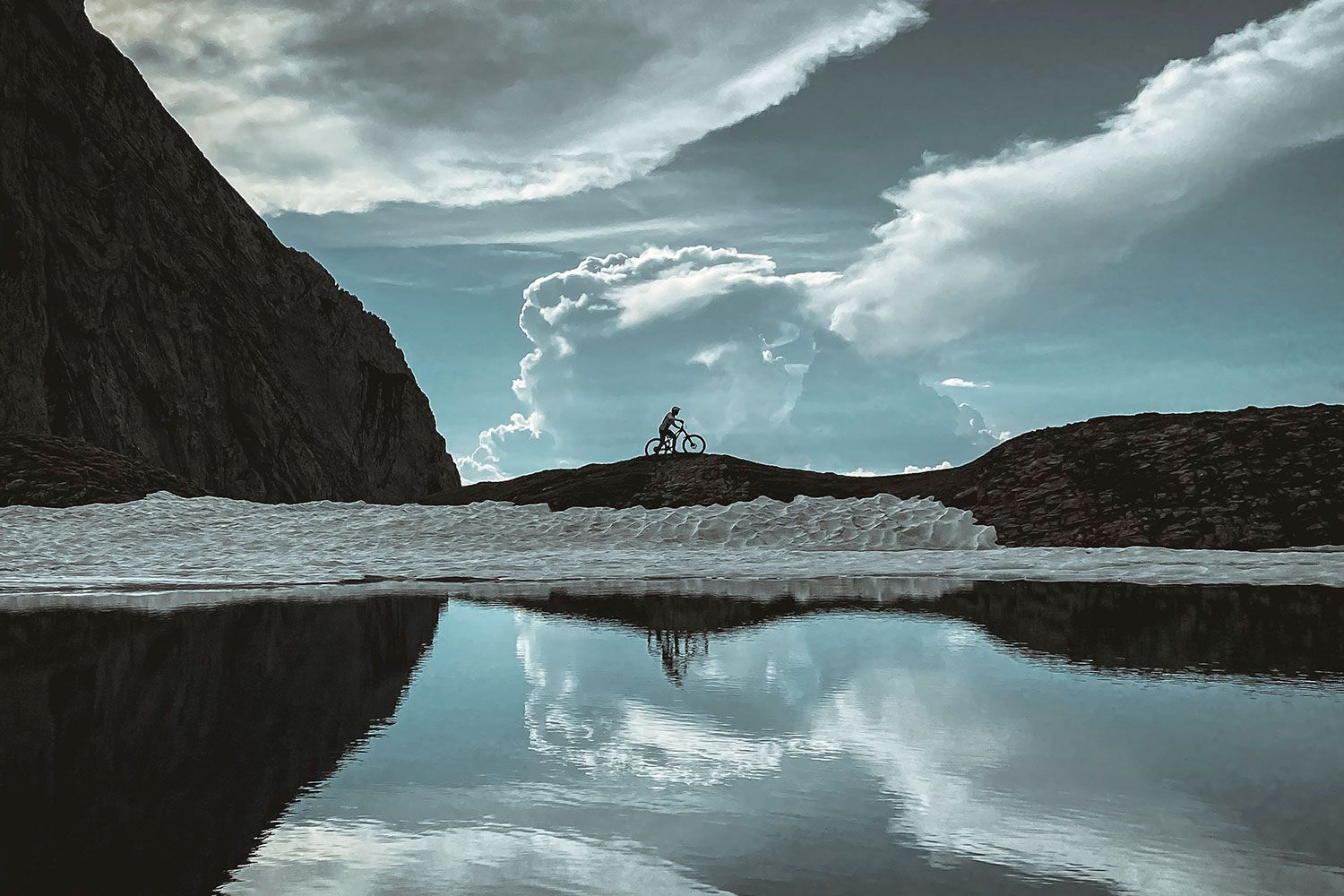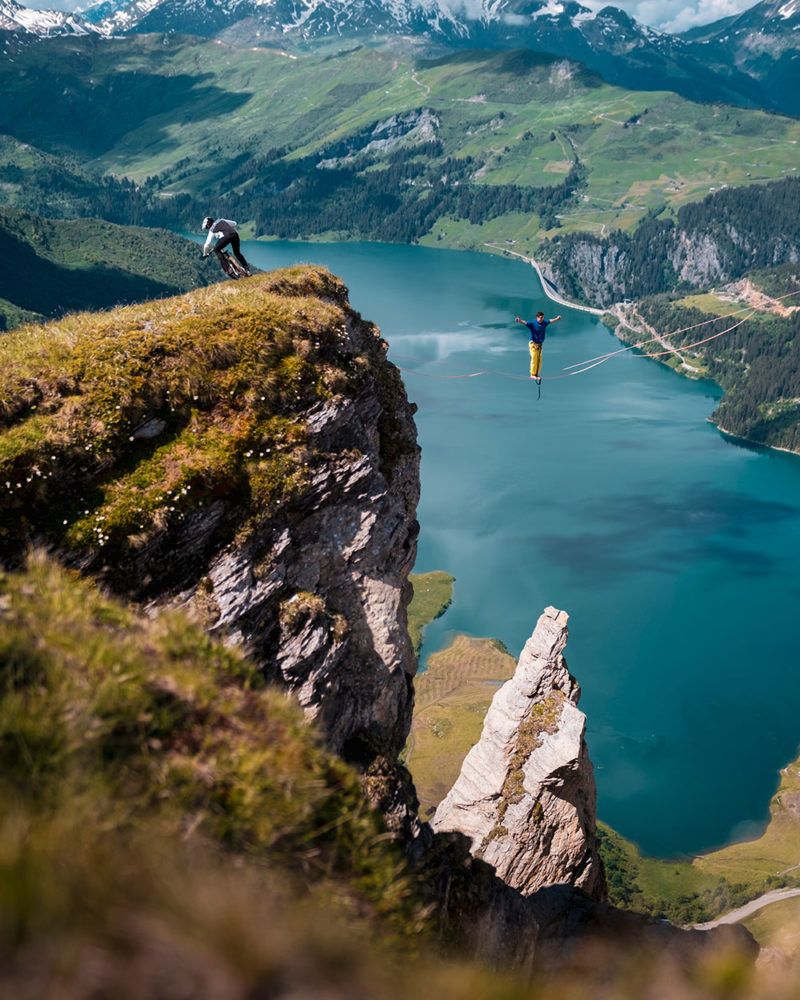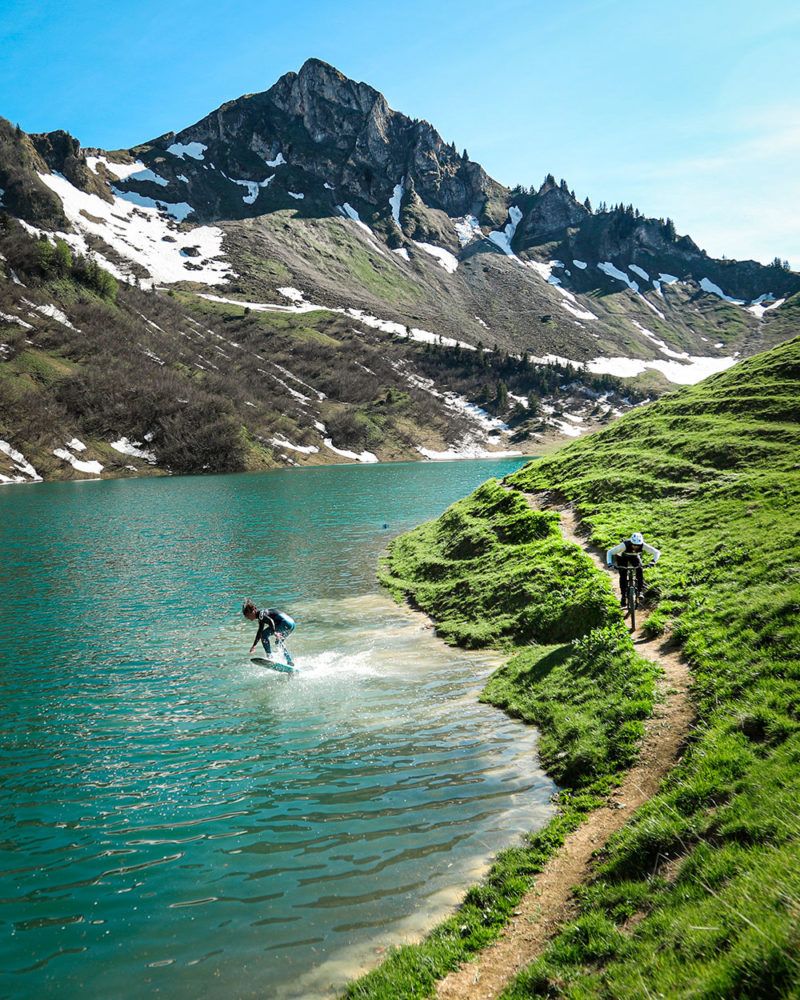 DID YOU TRY ALL THE SPORTS WE CAN SEE IN THE VIDEO? WE ALREADY KNOW YOU'VE TRIED SOME PARAGLIDING WITH THE BIKE?

Kilian: I've spoken about trail running but I've also started recently paragliding with Michel Lanne, also present in the video. I didn't return on a snowboard since years, but I've tried the Pump Foil without much success. I also tried a Highline with Antony Newton above lake Roseland, but I didn't manage to stand up properly. It was already so difficult to stay sitting down in the middle on the rope, because you don't have any visual landmarks. It's like floating in the void… For the rest of the sports, you can't improvise. If we take the example of the Wingsuit, there is so many steps to cross in order to be ready, you can't try like this. Even if it's really tempting!
FOR SOME YEARS NOW YOU HAVE HAD A STRONG VOICE IN THE MTB WORLD, FIRST THANKS TO YOUR MISSIONS AND NOW THANKS TO LARGE VIDEO PROJECTS LIKE THIS ONE. HOW WOULD YOU DEFINE YOUR VISION FOR MTB AND THE WAY TO CONCEIVE YOUR PROJECTS?
Kilian: I really like moving forward and proposing different content. It's what drives me on every level. I love riding in bike parks and with friends, but the adventure, the exploration or finding new concepts motivate me more. Let's say I grew up that way, trying to collect as many experiences and nice souvenirs as possible. It's sometimes hard to find a fresh concept, but that's when you go out of your comfort zone to find new ideas.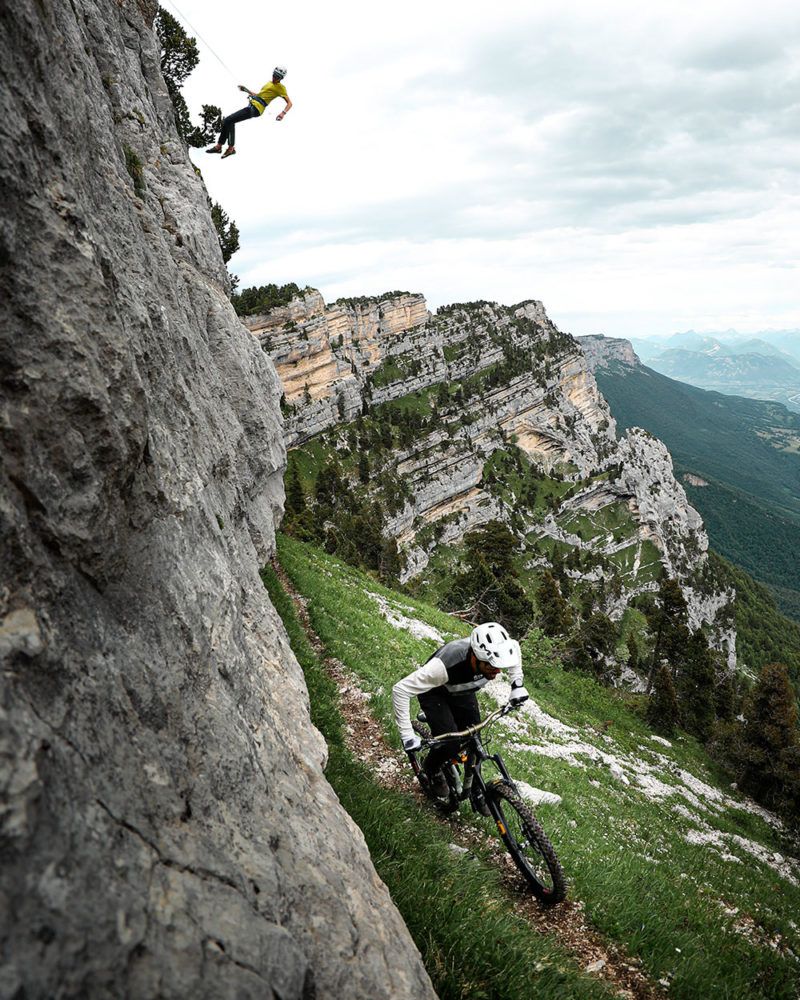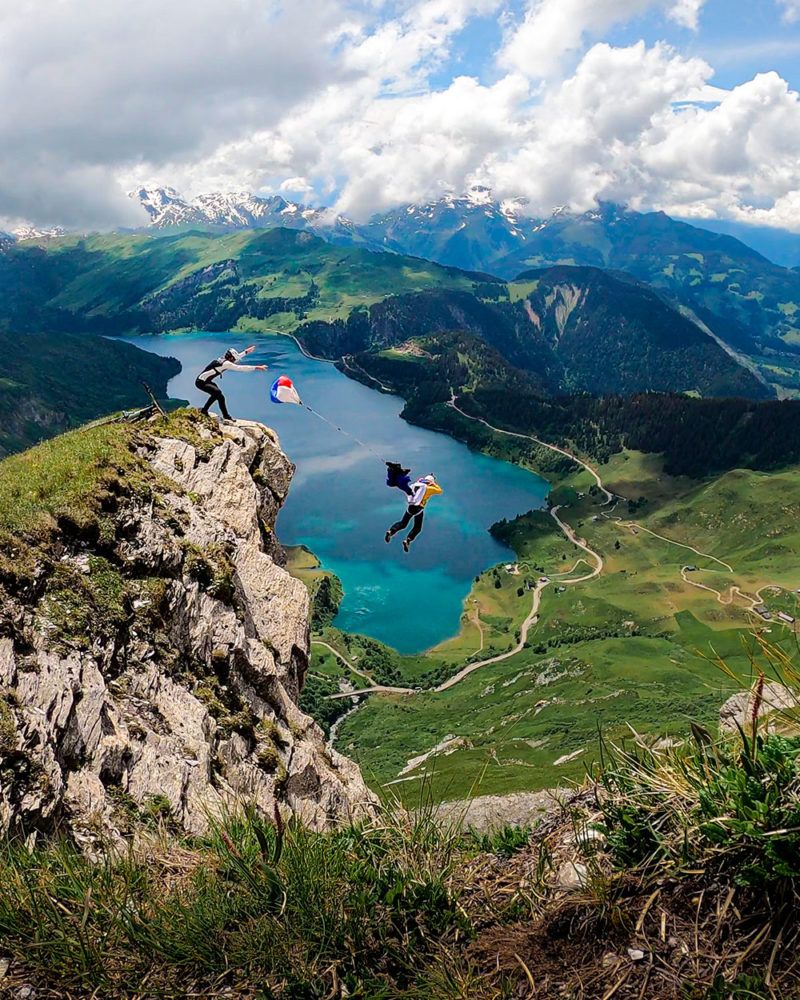 YOU ARE USED TO TRAVELLING A LOT FOR YOUR VIDEO PROJECTS (PERU, CHILE, NAMIBIA…): HOW DID YOU HANDLE 2020 AND MAKE THE MOST OF IT?


Kilian: It's a year where I had to go out of my routine. We worked hard on a complete plan for a month, and we had to cancel everything one-week prior to leaving. But that's not a big deal, we've found new ideas passing from plan A to plan B, plan B to plan C…
My biggest fear wasn't to cancel projects for external circumstance. I was more worried of not having ideas to propose. We then chose to spend the whole season in France, finding all of the spots and the concepts we were saving for later. The previous years, we were more abroad than home. It's crazy, you can't even call it 'home'.
ONE LAST WORD?

Kilian: Time to go riding!