VAL DI SOLE - A DAY IN THE SNOW
UCI WORLD CUP CYCLO-CROSS, VAL DI SOLE, ITA, 2021
The depths of winter are not normally a cyclist's friend, especially in the mountains, by November temperatures plummet and the snows have arrived making both roads and trails treacherous.
And yet it is mid-December and high in the Italian alps, brightly coloured race tape lines the pearlescent pistes of the Val di Sole ski resort for a cyclocross race like no other.
There couldn't be more contrast between the normal conditions of CX, where riders are often unrecognizable under the layers of mud and sand, here in the snow they appear vivid and improbably clean, though they face some of the same challenges of their regular races, drivetrains, frames and pedals clogging with ice instead of mud, and sections of the course impossible to ride.
Images: @ulyssedaessle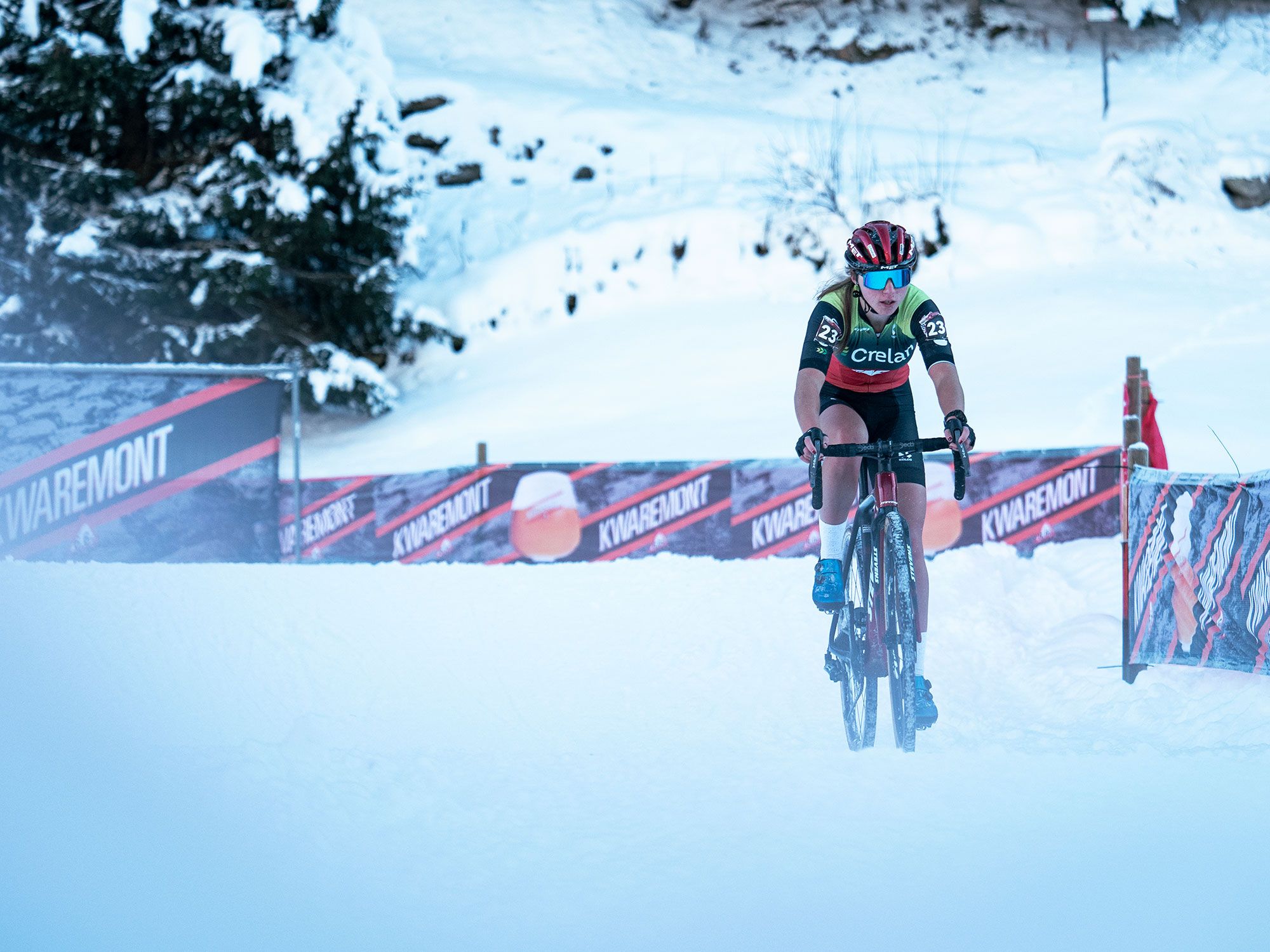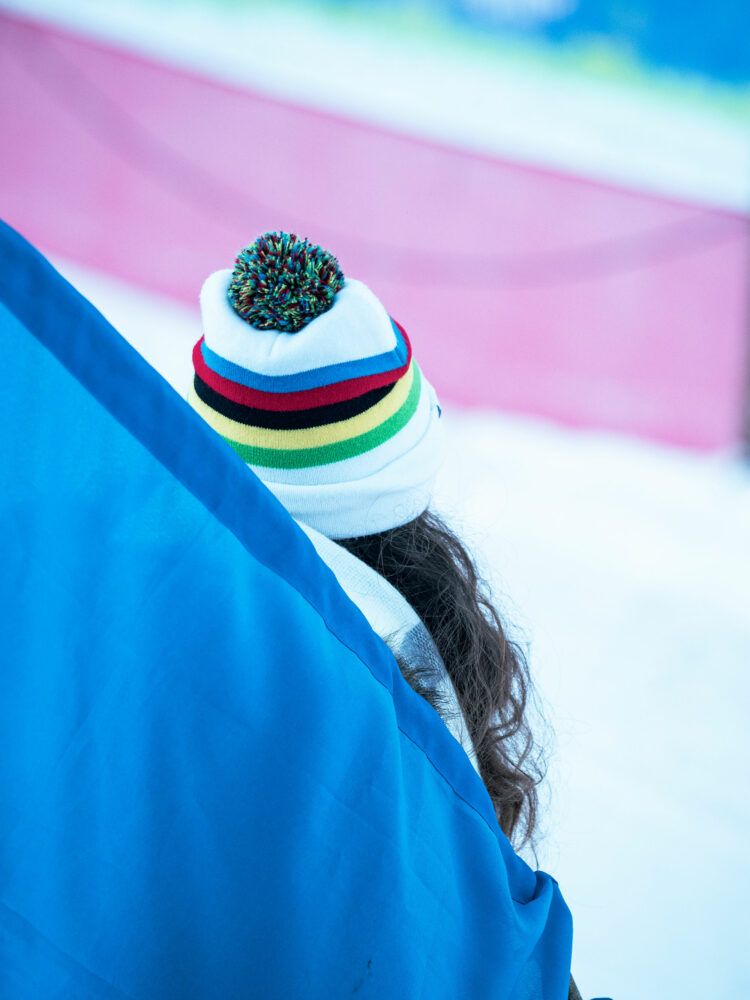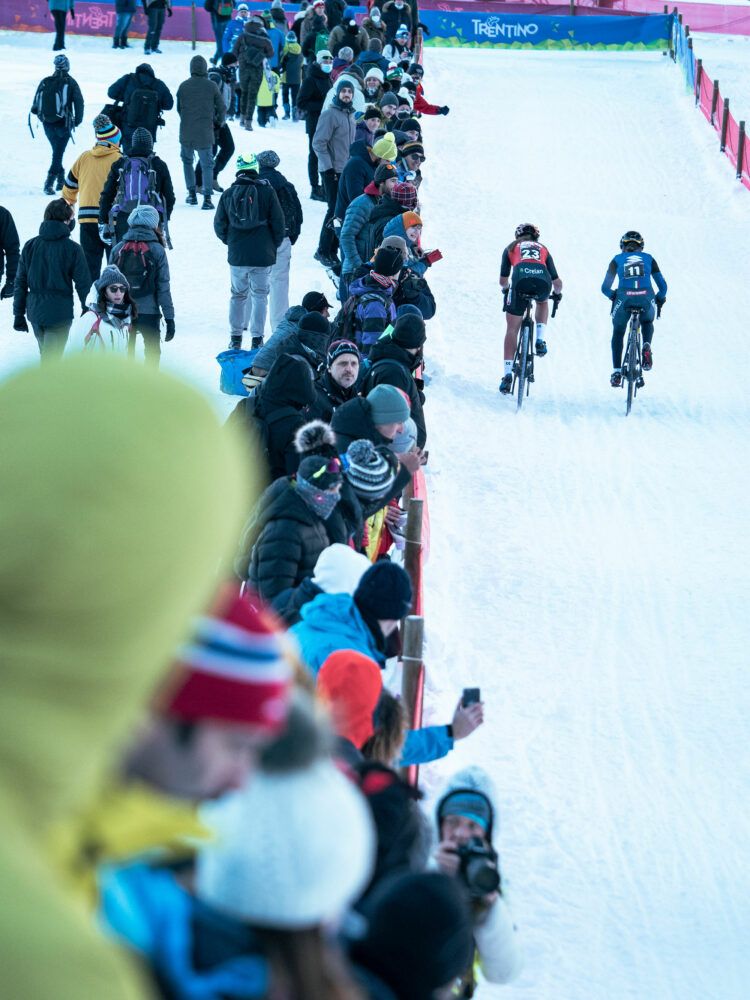 Some of the riders seem to naturally adapt to the unusual surface, handling their bikes without incident, others make drastic unannounced swerves on seemingly straightforward sections, defaulting to the deep channels cut into the snow.
The subzero temperature creates plumes of steam from lungs and bodies at maximum effort, vapour trails that disappear in seconds.
Low cloud has engulfed the course for much of the day when suddenly a gap opens and the full spectacle of the surrounding mountains loom large above the riders, a surreal sight for spectators but within the race the focus never falters.
There are winners and inevitably losers, but at the very least, all of them took away an unforgettable memory of their day in the snow.