Even though the shortest race season is now over, it doesn't mean riders are not partying in the woods anymore. One of them is Liam Moynihan, known for his cool edits on the loamy Scottish dirt.
We had the chance to welcome him to the office just after the Bluegrass Enduro World Series in Finale Ligure, and to show him for the first time what our home trails look like.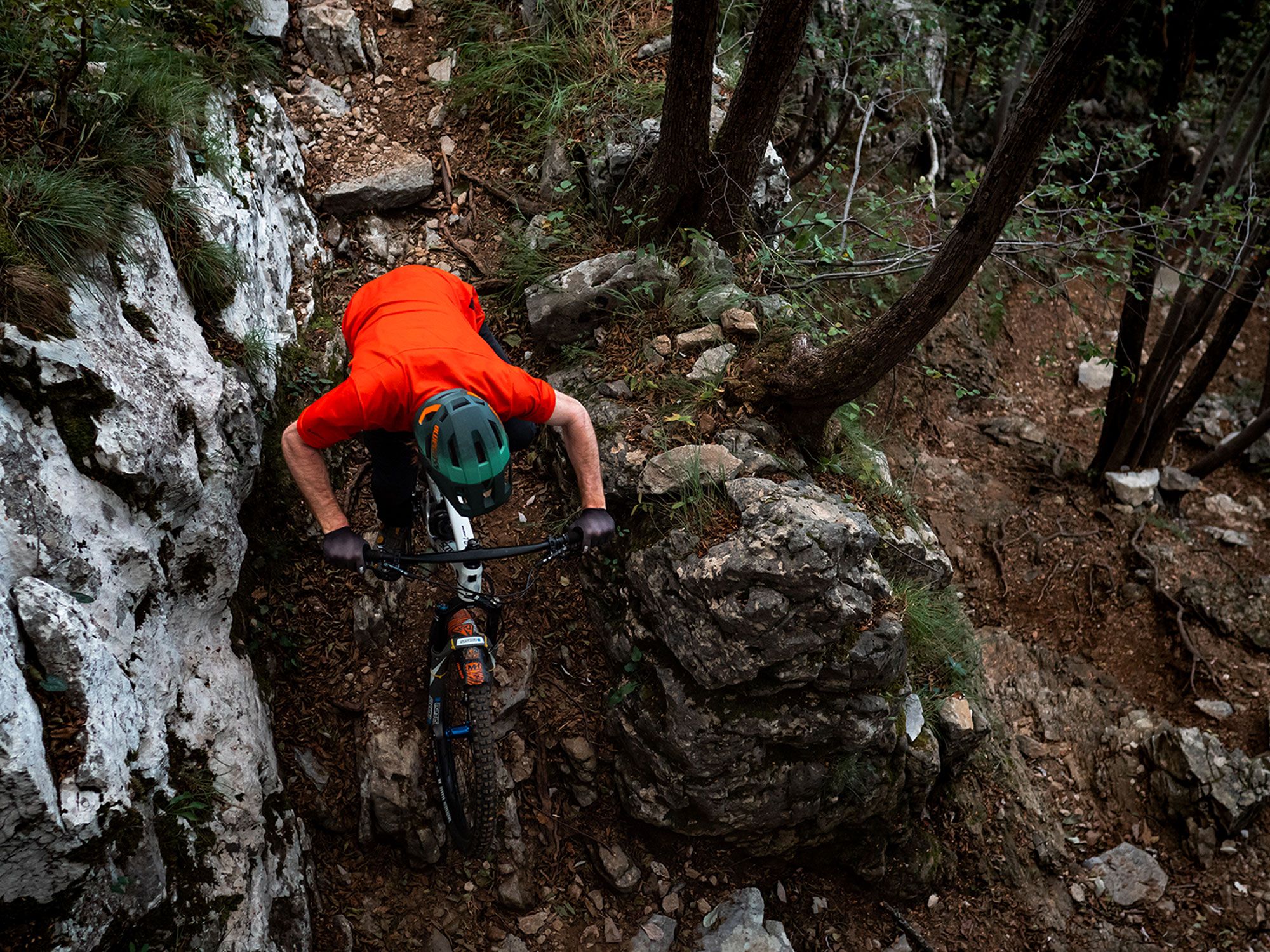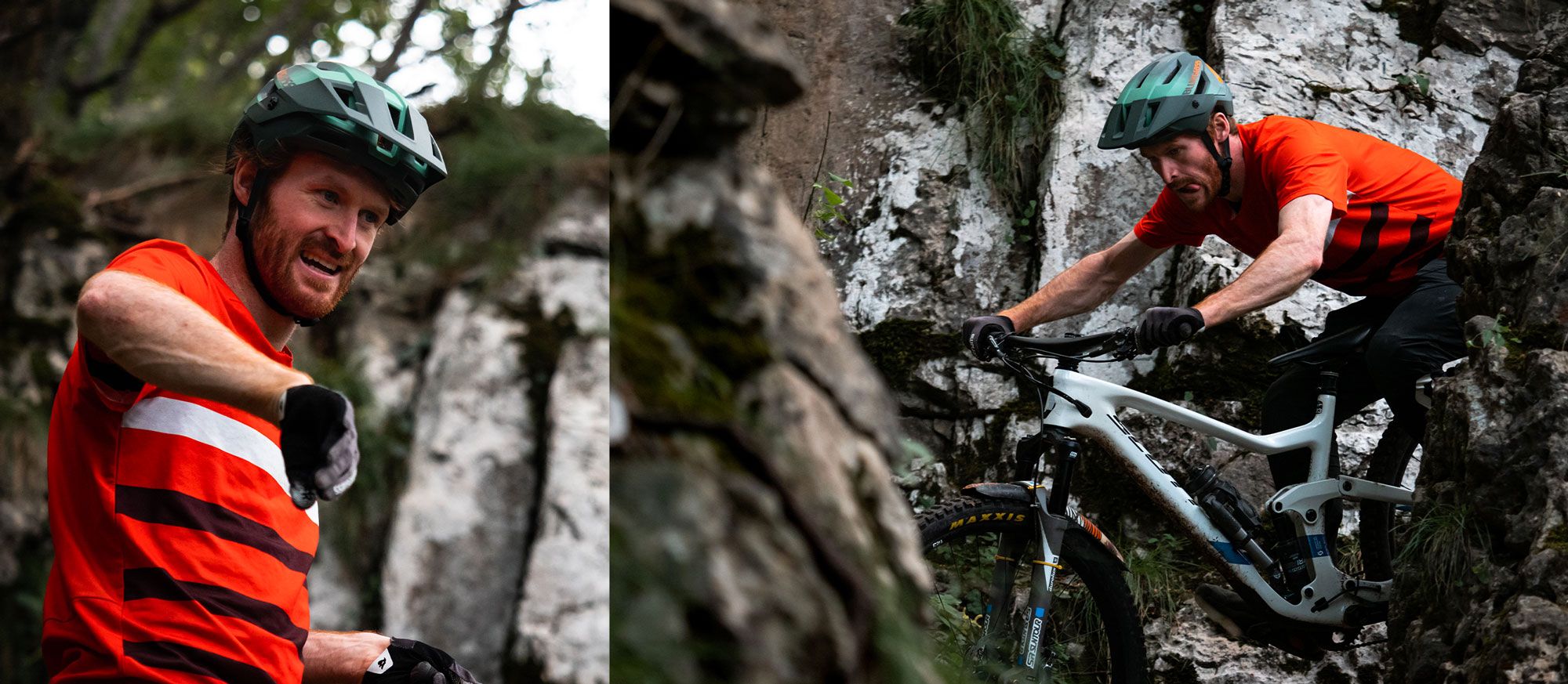 IN FEW WORDS, TO PEOPLE WHO DON'T KNOW YOU, CAN YOU INTRODUCE YOURSELF?
I'm a Scottish mountainbiker, racer and video maker, I also have a masters degree in mechanical engineering. I'm a Dad to two young daughters and live in Fort William so am not shy of some truly greusome weather. Haha!
YOU ARE RACING IN THE ENDURO WORLD SERIES BUT DOING LOTS OF SIDE PROJECTS TOO. WHAT DO YOU ENJOY THE MOST?
My favourite race of the year is the Megavalanche for sure, I love the head to head style of racing! As far as racing vs other projects I actually really like the mix of filming and racing, it would be really hard to choose only one. Variety is the spice of life!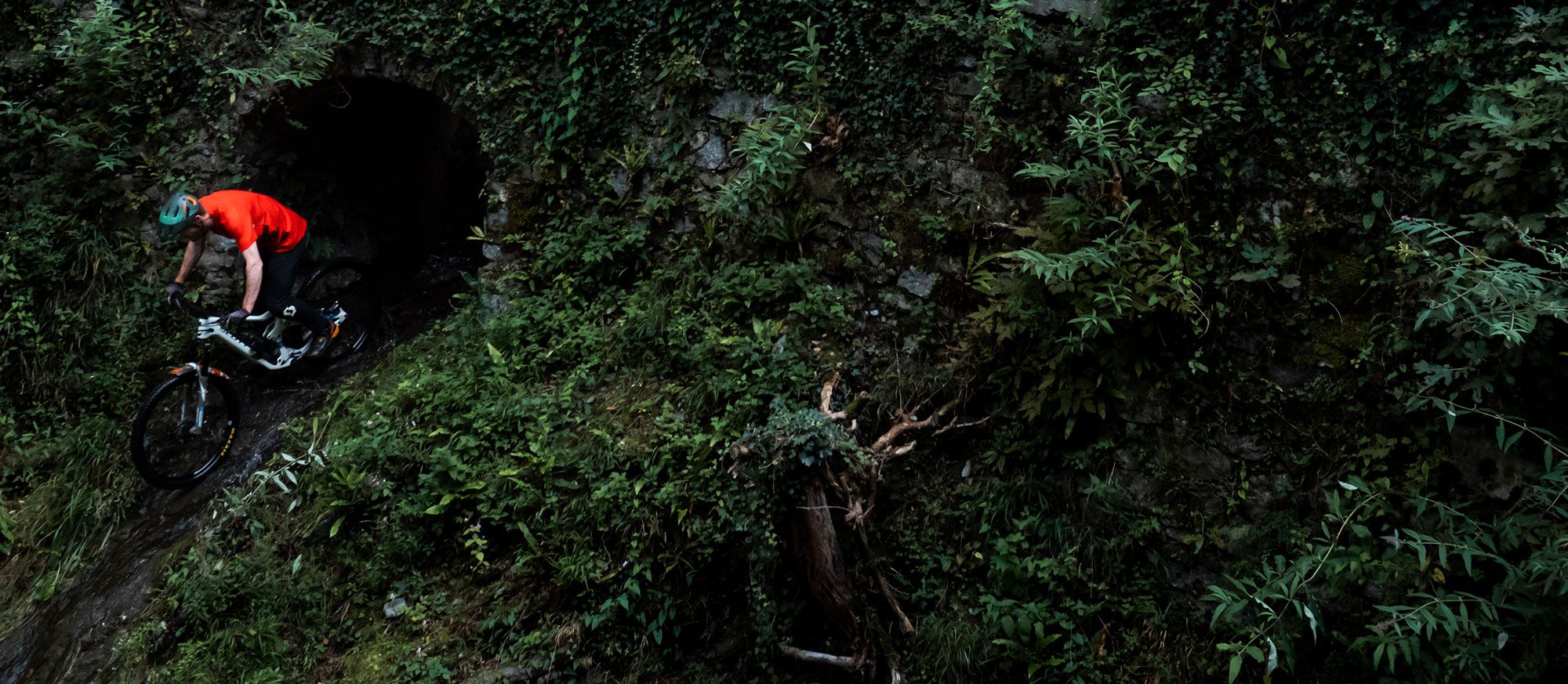 DO YOU THINK THAT MAKING CONTENT IS A GOOD WAY TO IMPROVE SKILLS AND TRY NEW THINGS?
"Yeh it's a good time to try and ride one short section of a track really well and maybe try things you wouldn't think to do on a normal ride."
HOW HAS THE PANDEMIC AFFECTED YOUR ROUTINE? DID IT CHANGE THE WAY YOU ARE APPROACHING YOUR WORK AS A PRO RIDER (MORE CONTENT, LESS RACING, LESS TRAVELLING)?
"The biggest change was the loss of a lot of racing and travel plus gym/swimming pool being closed a lot. It was tricky to get any meaningful filming done without being allowed to meet other people during the full lockdowns!
I think compared to most people around the world I had it pretty easy though so I really can't complain. I could still get outside, ride bikes and have nice times outdoors with family. The population is so low where we live that there was low chance to come into contact with people and the mountains are right on the doorstep and completely empty so we have been very lucky."
YOU ARE ALSO A DAD TO TWO LITTLE GIRLS, IS IT HARD TO MANAGE FAMILY LIFE ALONGSIDE BEING A PRO MOUNTAIN BIKER? DID IT CHANGE YOUR THINKING WHEN IT COMES TO RISK FACTOR?
"It can be hard if I'm away for a while. I'm currently on a filming trip for 2 weeks and miss them every day but they have a good mum at home so I know everything is good and nice. I've always been quite calculated with the risk side of things. I don't think it makes sense to change how I have always done things as far as mountain biking, skiing or fairly normal sports go. The only difference is I definitely won't be starting any super dangerous/deadly sports like BASE jumping now."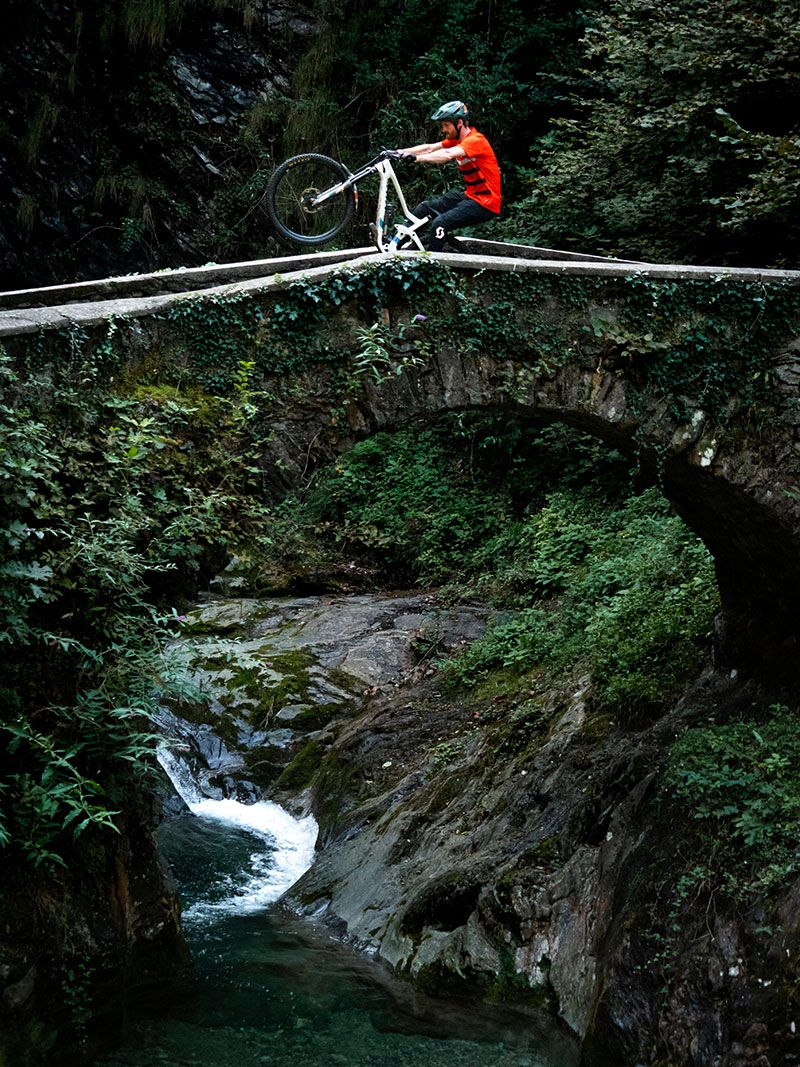 WHAT IS IMPORTANT TO YOU WHEN IT COMES TO HELMETS AND PROTECTION IN GENERAL?
"Knowing that I can trust the designers/engineers working on the helmets and protection, the way the helmets have been properly built and tested. Understanding that it is absolutely as safe as possible, that every detail has been considered and that no shortcuts have been taken. I know how carefully and seriously everyone at MET and Bluegrass takes building the best helmets and protection and know I can trust them to be the best quality! They look and feel good too so that's a big bonus but safety is definitely number 1."
FOR YOU, WHAT'S THE PERFECT TRAIL? WHICH IS YOUR FAVOURITE ONE, IF YOU HAVE TO CHOOSE ONE TRAIL TO RIDE FOR THE REST OF YOUR LIFE?
"It has to have a little bit of variety. I don't have one particular favourite thing. I think getting to ride bikepark berms and jumps makes you enjoy steep technical trails even more. Similarly after months in the mud some dust is nice and after a while in the dust its nice to have some wet ground again.
So my ideal trail would probably zig zag from bike park to steep tech and move seamlessly from Scottish winter mud to Italian summer dust to Scottish spring loam all in one! Haha!"
PRETTY MUCH EVERY YEAR YOU PAY US A VISIT TO OUR HQ IN ITALY, BUT IT'S THE FIRST TIME YOU WERE ACTUALLY RIDING HERE. DID YOU ENJOY IT?
"Yeh I have always been told there are really cool trail in the woods right behind HQ and in the area all around so it was incredible to finally ride them! Theres a really good variety available with high and low speed, rocks and loamy stuff. Definitely will need to ride them again!"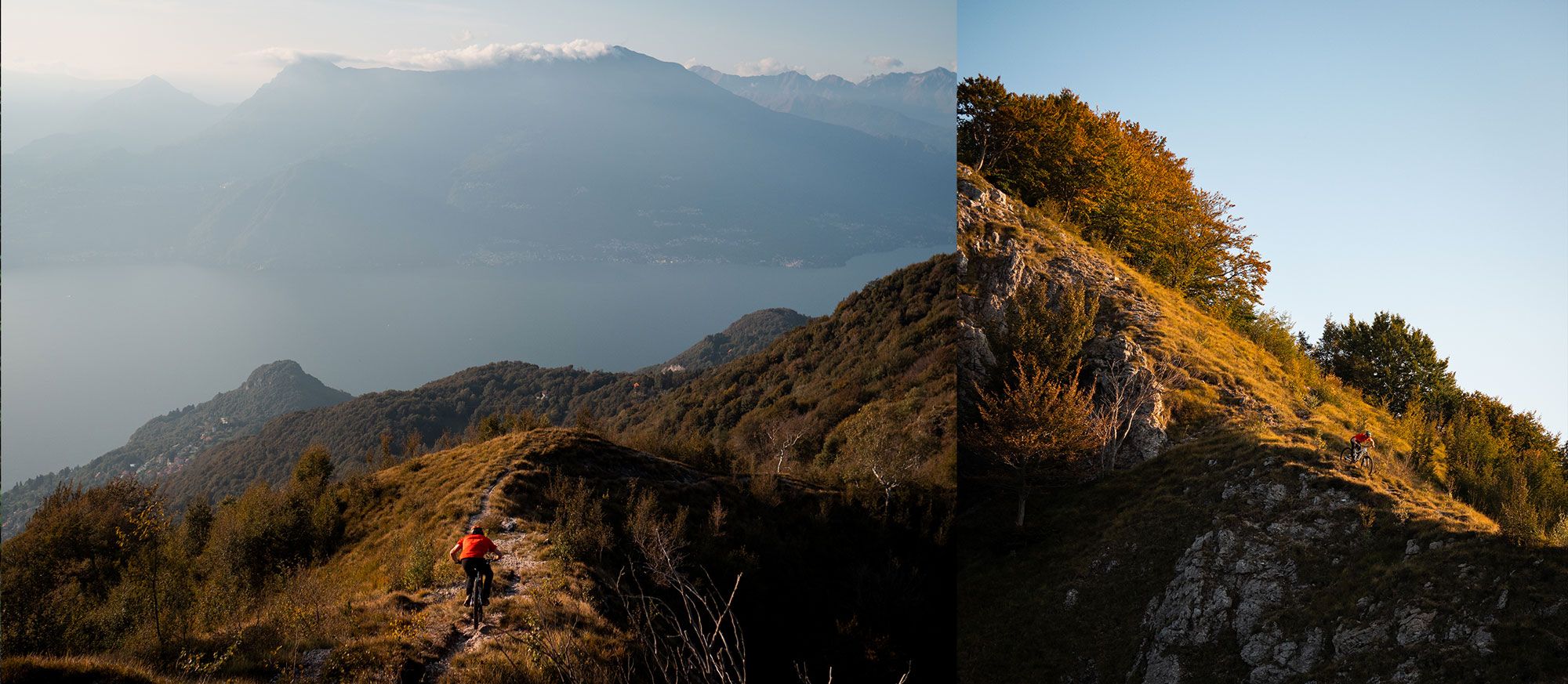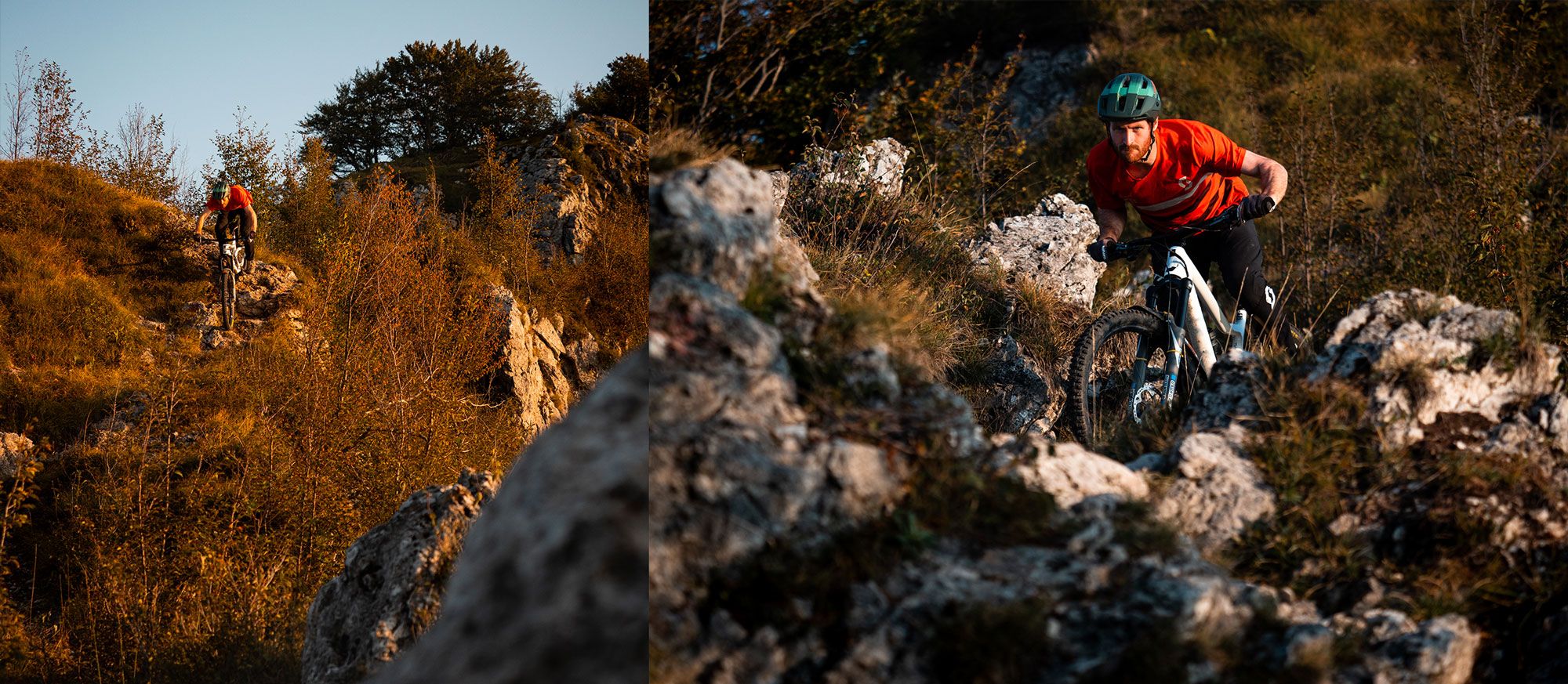 HOW DIFFERENT ARE THE TRAILS HERE COMPARED TO YOUR PLACE?
"Some of the trails are actually very similar, a kind of hiking/walking path style in places was so similar to hiking paths at home.
The length of the trails and landscape is probably the biggest difference. Not many(zero) +30minute descents in Scotland haha!"
WHAT DID YOU ENJOY MOST WHILE RIDING THERE AND WOULD YOU ADVISE PEOPLE TO COME AND DISCOVER THIS AREA?
"I liked the variety, every trail was pretty different than the one before. The views and landscape are insane too!! I would 100% recommend the riding in the area, although I think having a local or guide to show you around is essential as the area is so big!"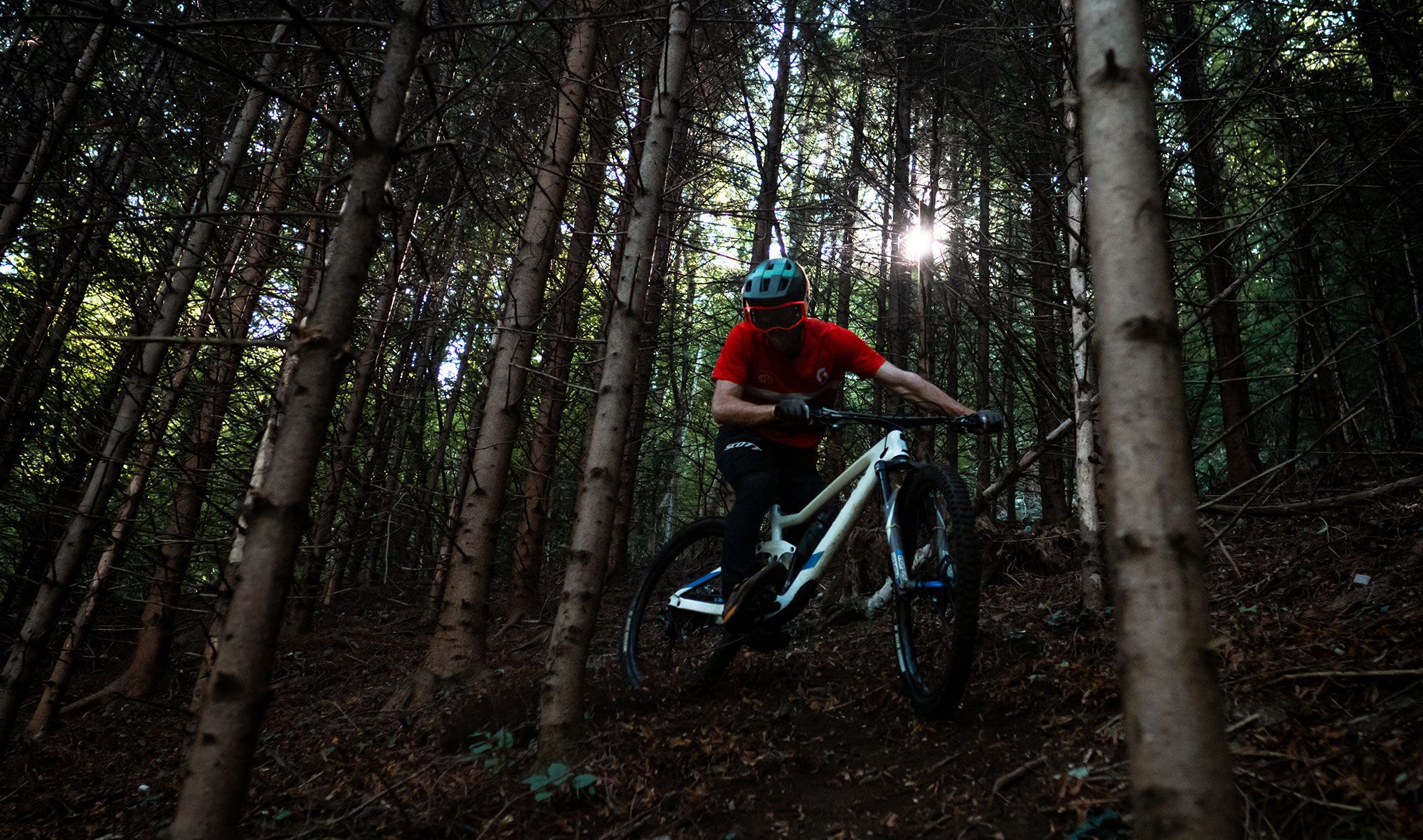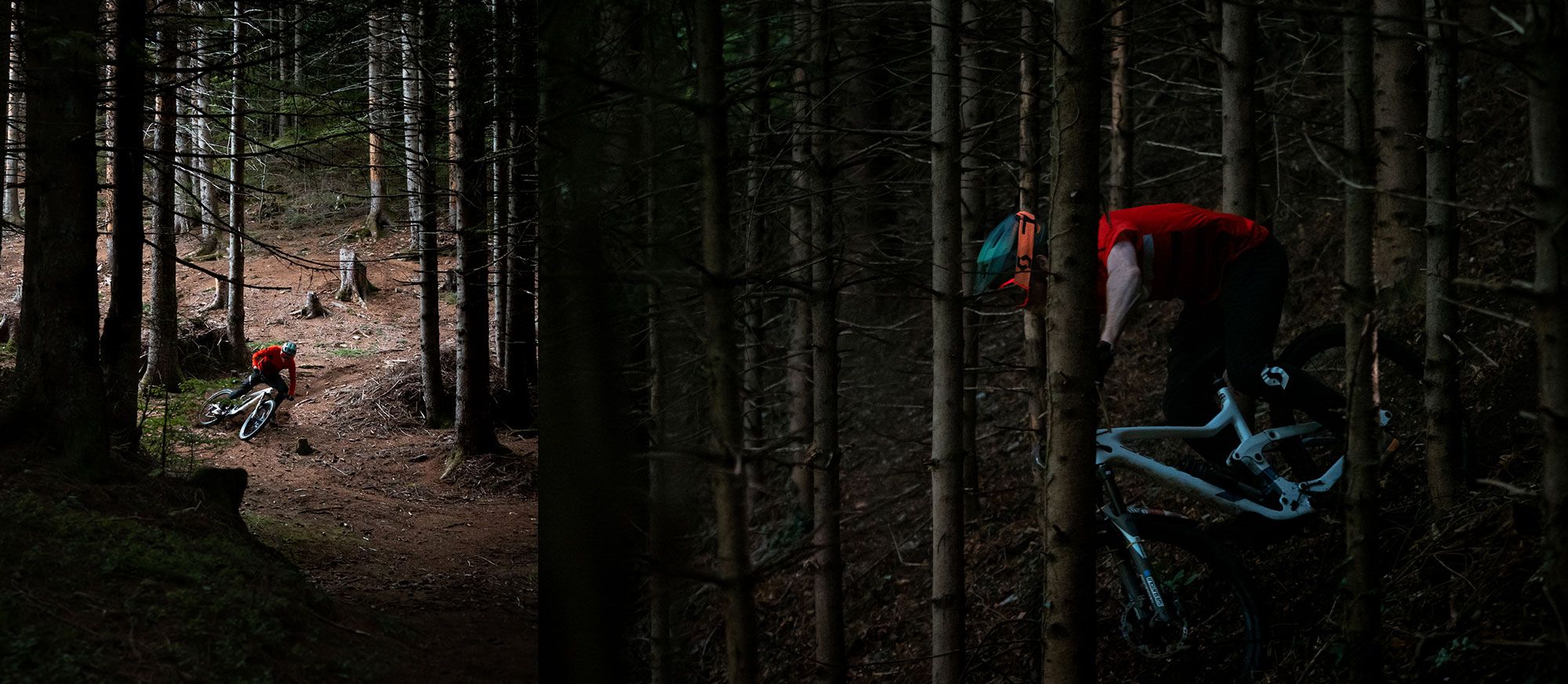 WHEN YOU CAME THIS YEAR, WE'VE SPENT QUITE A LOT OF TIME TESTING NEW TOP-SECRET PRODUCTS. WHAT DO YOU LIKE ABOUT HELPING TO DEVELOP NEW GEAR?
"Witnessing the incredible amount of work the guys put into every tiny detail of the products is really impressive and gives me even more appreciation for the final piece. It's also really nice when future iterations of a prototype are definite improvements. From comfort to protection or durability until finally it seems like no more changes are needed and the product is close to perfect! I think it's easy to see a finished article and not understand how much work the designers and engineers have put into the product, so to see a little more of what it takes to get there just adds more trust and understanding in the final helmet or protection."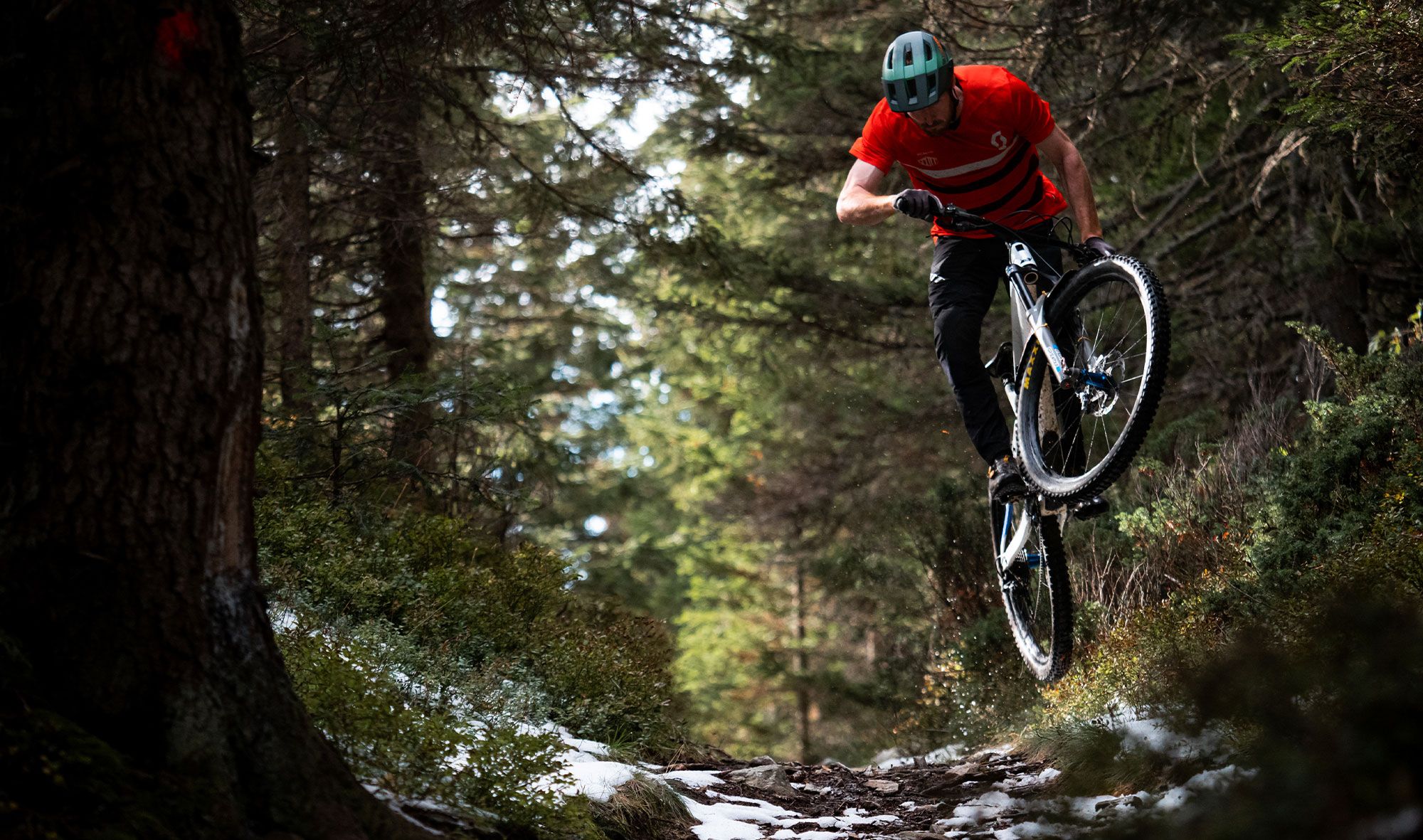 FINAL WORD?
Thanks for having me and showing me around the trails at last! Haha! It was incredible to get out and ride, I'll definitely be back with the bike and some spare riding time next year. Also thank you all for being a collective of some of the nicest, coolest, happiest people to work with/ ride with/ hang out with, it's always an absolute pleasure!