MET und Bluegrass sind schnell wachsende Marken mit über 30 Jahren Erfolg auf dem Markt für Fahrradhelme. Wir leben und atmen unsere Produkte mit Leidenschaft, was es uns ermöglicht, Helme zu produzieren, die Industriestandards gesetzt haben.

Unsere Helme sind für jeden Radfahrer geeignet, vom täglichen Pendler bis zum zweifachen Tour-de-France-Sieger Tadej Pogačar, und für alle dazwischen.

Wir befinden uns im wunderschönen Valtellina-Tal in den italienischen Alpen, weniger als 100 km von den legendären Anstiegen des Stelvio, Gavia und Mortirolo, nur 20 km vom Comer See und 2 Stunden von Mailand entfernt. Wir haben die perfekte Lage für Menschen, die die Natur und die italienische Kultur lieben.


Wir sind uns bewusst, dass unsere Leistungsfähigkeit von der Integrität, dem Wissen, der Phantasie, den Fähigkeiten und der Vielfalt unserer Mitarbeiter*innen abhängt. Zu diesem Zweck bemühen wir uns, ein Umfeld zu schaffen, das von gegenseitigem Respekt, Ermutigung und Teamarbeit geprägt ist.


Als Teil unseres globalen Teams hast du die Möglichkeit, mit talentierten und engagierten Kolleg*innen zusammenzuarbeiten und gleichzeitig deine Karriere zu entwickeln und auszubauen.
MET setzt sich für Chancengleichheit und Vielfalt bei der Beschäftigung ein.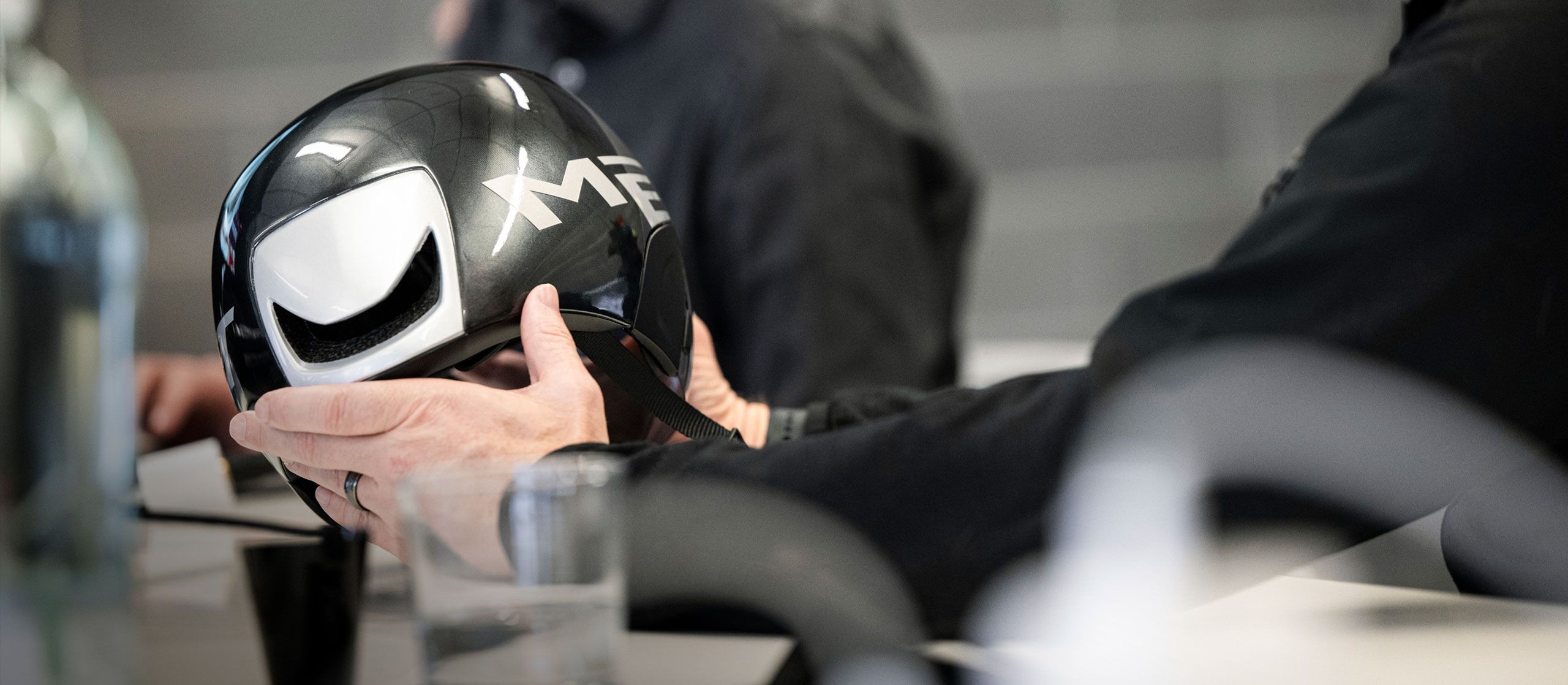 At MET SpA we love what we do! We live and breath our products with passion which enables us to produce helmets that have set industry standards.
We are looking for a passionate and forward thinking sales person who shares our values and will become another brand champion in our team.

We understand that it's our team that helps us to be successful and we do our best to make MET a rewarding and fun place to work.
We are based in the beautiful Valtellina valley nestled in the Italian Alps 100km from the Stelvio and 20km from lake Como.
We have the perfect location for people who love the outdoors and the Italian culture for enjoying delicious food and wine.
CORE RESPONSABILITIES:


Create and develop annual global sales plan for responsible markets in collaboration with other departments.
Develop and foster lasting relationships with clients and identify opportunities to grow sales.
Identify and plan for travel to support overall sales objectives.
Regularly report market intelligence and customer feedback – be the eyes and ears of the brand.
Provide monthly reporting on development of sales.
Solution based approach to solving challenges.
Possess knowledge of competitive products and markets and conduct market analysis for new product development.
Perform sales training programs with a focus on distributors' sales staff and the sales team from the direct markets to enhance sales performance.


 WHAT WE ARE LOOKING FOR:


We are looking for a team player who has excellent communication skills and who understands the importance of collaboration to achieve the company's goals.
Perform a wide range of tasks, responding to changes in direction and priorities, accept new challenges, responsibilities, and assignments.
Interest in cycling is preferred but not essential.
5 years experience in the bicycle industry is preferred but not essential.
Fluency in English essential, French and Italian knowledge is a plus
Monthly international travel required.
Available to relocate to Talamona nestled in the Italian Alps near Lake of Como.

Disclaimer


The above statements are intended to describe the general level of work being performed by persons assigned to the classification. 
They are not intended to be construed as an exhaustive list of responsibilities, duties and skills required of the job.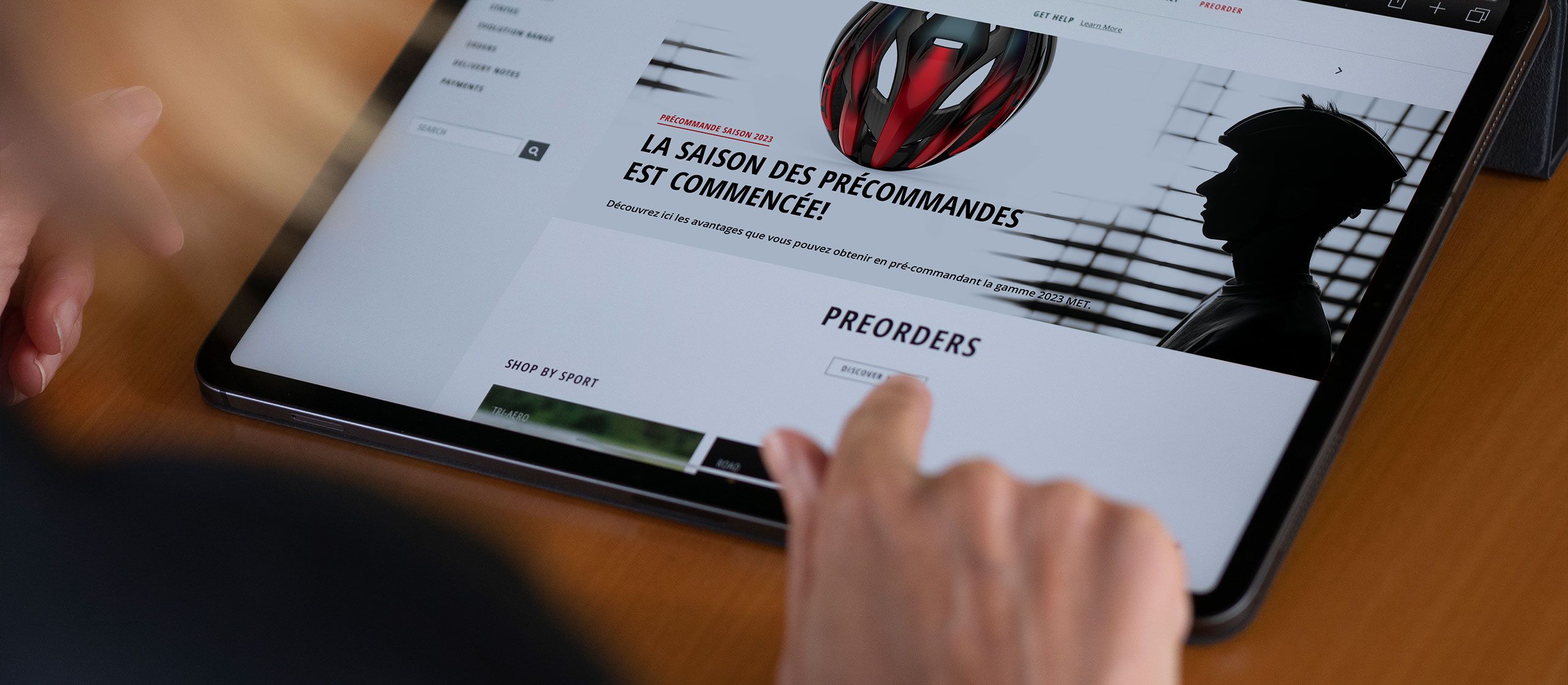 Chez MET nous sommes passionnés par ce que nous faisons, ce qui nous permet de produire des casques qui redéfinissent les standards de l'industrie. Nous sommes à la recherche d'un collaborateur passionné, aimant le travail en équipe et partageant nos valeurs.

Nous sommes basés en Valtellina, à 20km du lac de Come, au sein des montagnes italiennes et proche de cols mythiques tels que le Stelvio. C'est l'endroit parfait pour tout passionné de sports de plein air.

Nous recherchons un responsable des ventes pour développer les relations avec nos agents commerciaux et nos clients internationaux, tout en soutenant nos objectifs globaux au moyen du développement des ventes. Les responsabilités incluent l'évaluation de notre position sur le marché, l'élaboration de solutions, des présentations auprès de nos clients et prospects, la gestion de la performance des équipes de vente, le partager les retours du marché.
RESPONSABILITES DU DIRECTEUR REGIONAL DES VENTES :
Développer et favoriser les relations clients et identifier les potentiels de croissance.

Manager, entrainer et fournir une ligne directrice à l'équipe de vente agissant sur nos marchés en direct ainsi qu'à nos clients internationaux.

Rapporter régulièrement les commentaires client et les informations / retours du marché.

Voyager pour visiter des clients potentiels et existant pour présenter l'entreprise, ses produits et construire la notoriété de la marque.

Faire un rapport mensuel sur les ventes et le plan d'action en relation avec les stocks et les budgets.
PREREQUIS DU DIRECTEUR REGIONAL DES VENTES :
Grande motivation personnelle pour la génération des ventes et le suivi.

Une expérience avérée en commerce international dans le secteur du sport / vélo.

Proactif dans toutes les applications Microsoft Office.

Excellentes capacités de management, leadership et d'organisation.

Communication efficace.

Maitrise courante de l'Anglais et du Français. Maitrise courante de l'Italien non essentielle mais peut être un plus.

Disposé à s'établir proche du siège de MET, à Talamona

L'intérêt pour le cyclisme est souhaitable mais non essentielle.
Avertissement :


La description ci-dessus a pour but de décrire en général le niveau des tâches assignées aux personnes de cette catégorie d'emploi. Elles n'ont pas pour but de construire une liste exhaustive des responsabilités, taches et compétences requises pour ce travail.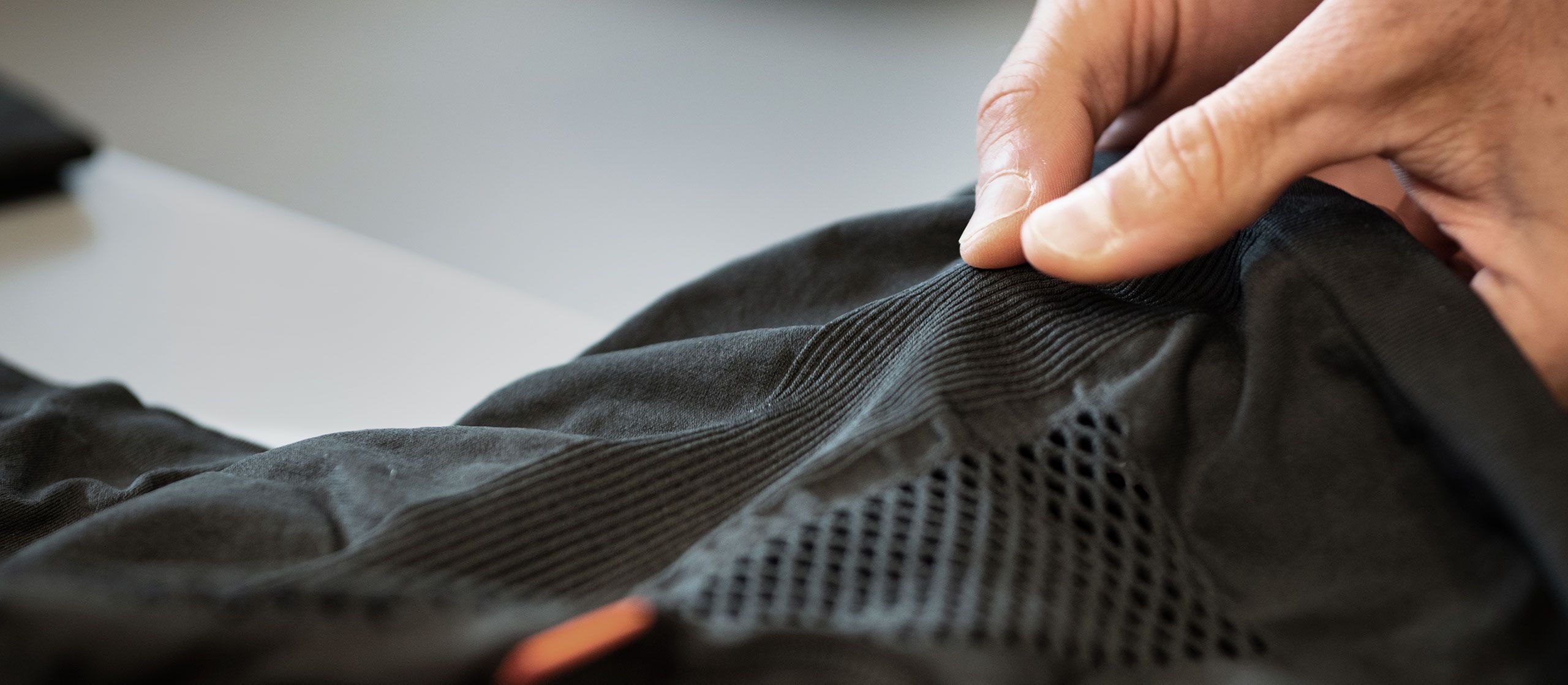 The Product Designer & Developer is responsible for executing the development process for Bluegrass MTB range of body protections, gloves and accessories, from the initial concept, design and reviews, prototyping, production sampling, and into finished product at the manufacturer.
RESPONSIBILITIES AND TASKS:
Design and develop original, innovative new products that combine function and aesthetics
Research, analyze and identify new trends and ideas
Research materials and techniques
Proactively follow the execution of all details from concept to a final product
Create functional prototypes to verify design intent
Develop technical drawings and data sheets
Collaborate with Testing department to evaluate designs to applicable safety standards
Provide constant support to Manufacturing, both by remote and on-site factory visits
Review samples and clearly communicate changes to Manufacturing


QUALIFICATIONS:
Degree in Product Design or related field
3 years' experience in designing and developing technical sport garments
Knowledge of textiles, materials, manufacturing techniques and supply chain
Experience building prototypes for testing and fitting
Excellent 2D software skills (Photoshop, Illustrator, Adobe CS)
3D software skills are preferred
Passion for cycling, mountain biking and outdoor sports
Passion for design and performance perfection
Fluency in English
Willingness to travel to Asia to support R&D and Manufacturing
Disclaimer


The above statements are intended to describe the general level of work being performed by persons assigned to the classification. 
They are not intended to be construed as an exhaustive list of responsibilities, duties and skills required of the job.