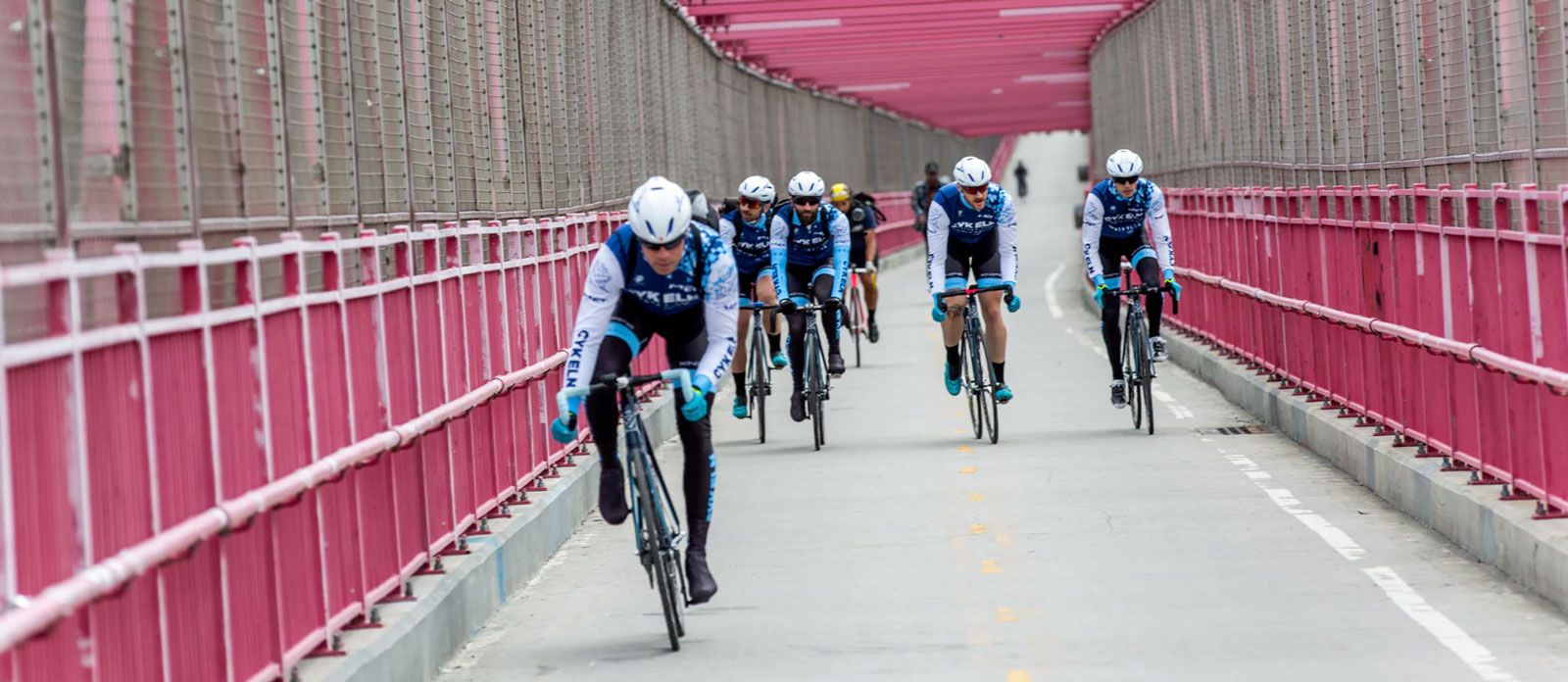 2016 RED HOOK CRIT BROOKLYN
Team Cykeln rides New York
Team Cykeln is in New York for the 9th Red Hook Crit.
Most of the team are staying in an apartment in Crown Heights, one of the gentrified, eastern Brooklyn neighbourhoods.
They landed yesterday afternoon but have already managed to get in some training laps in Prospect Park.
We got to their apartment in the morning and they were almost ready to head out.
The weather turned chilly today and they were discussing what to wear.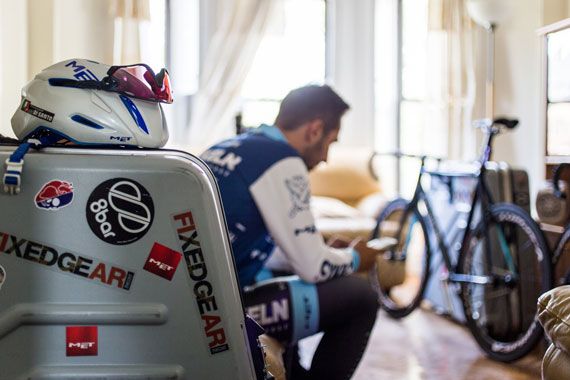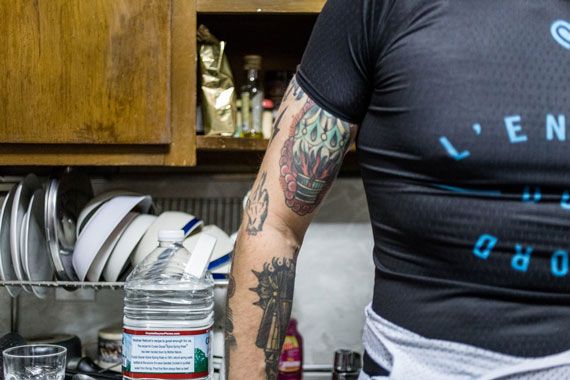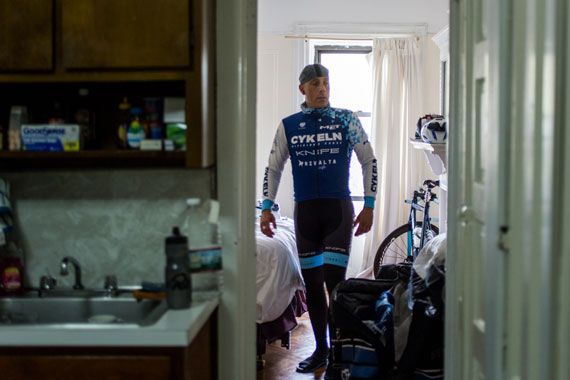 Here they are: Gerardo, Claudio, Chris and Giovanni. We will meet Gianluca later along the road.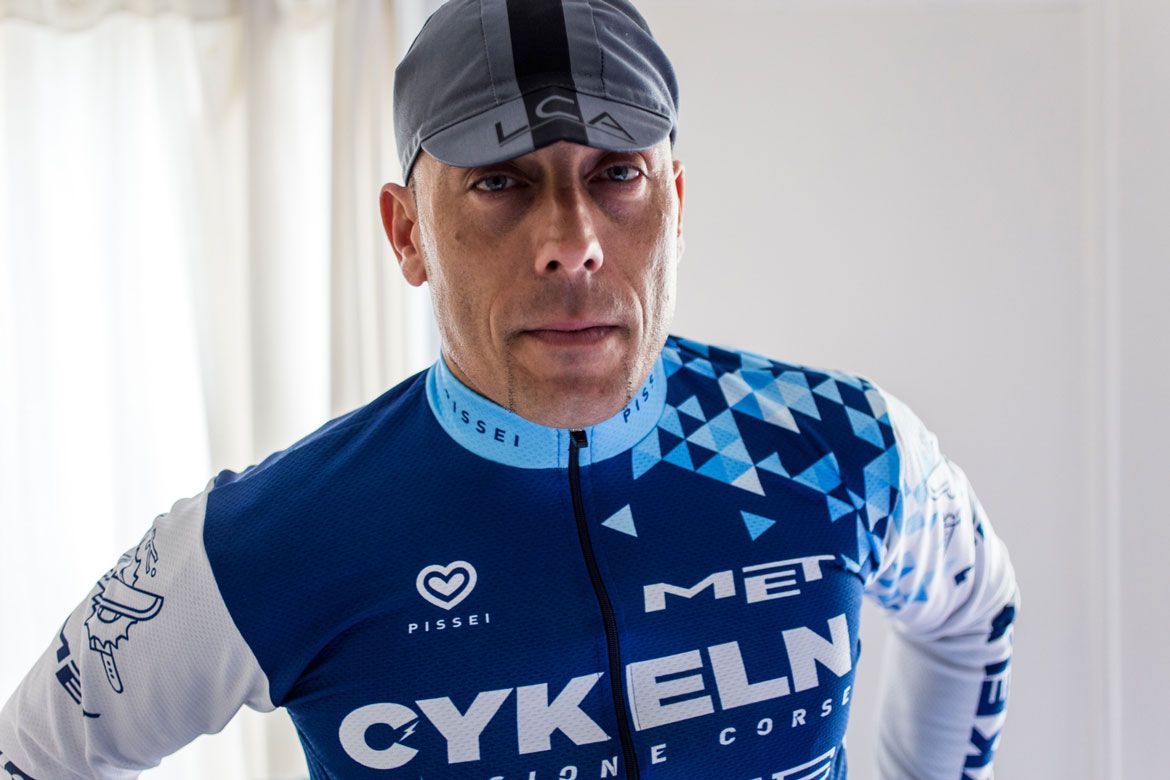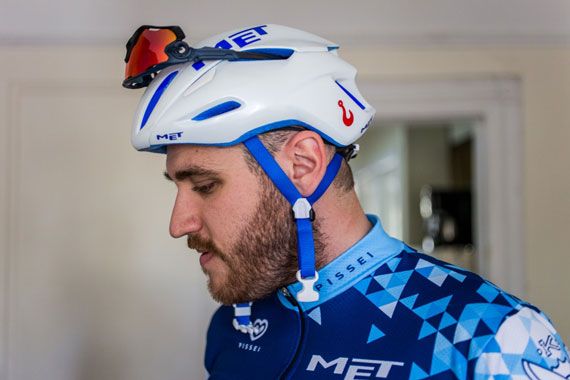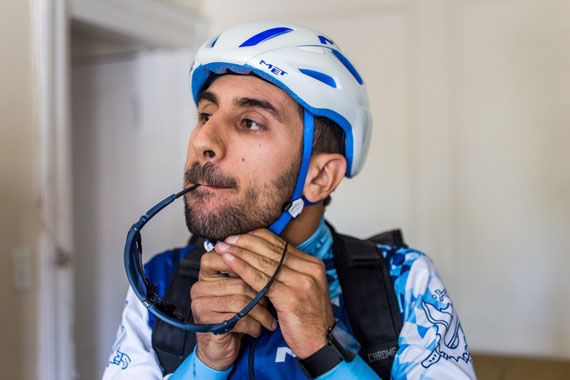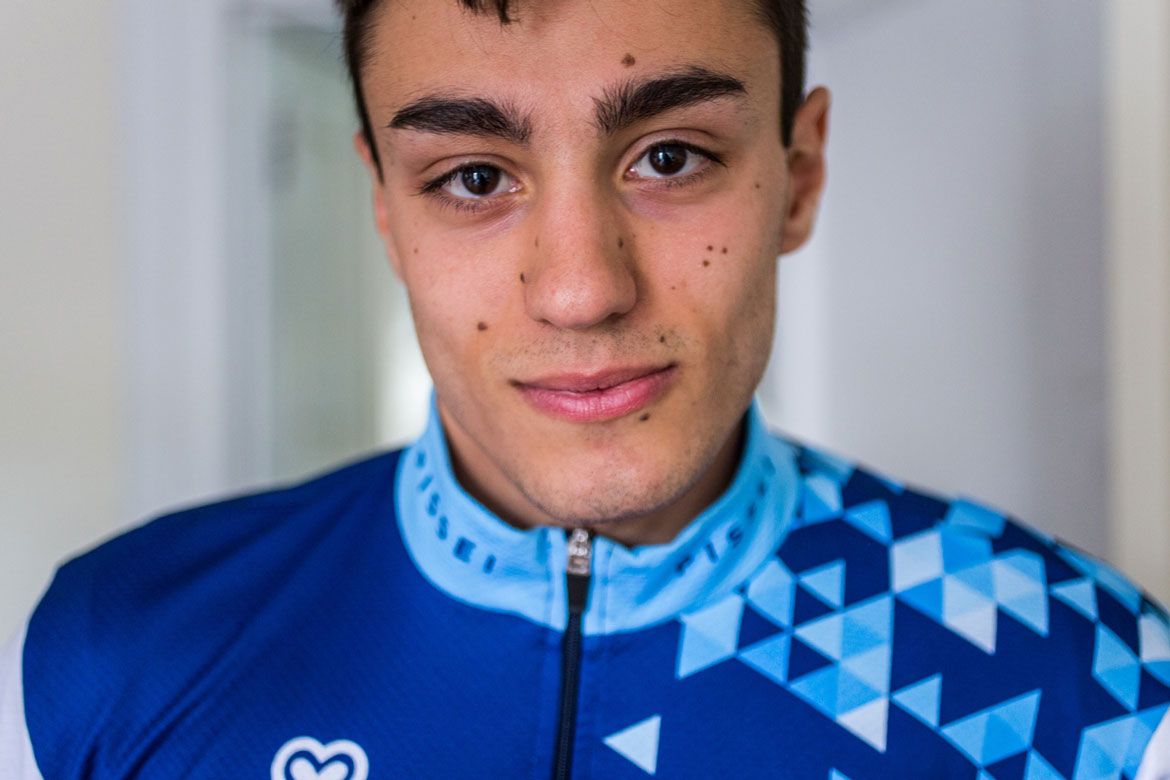 It's Tuesday and Red Hook Crit Brooklyn is just a few days away.
The team have to go to R&A, a bicycle shop in Park Slope, to pick up their bibs and bike numbers and to register.
Just a last, quick check of the map and we can start our ride in New York.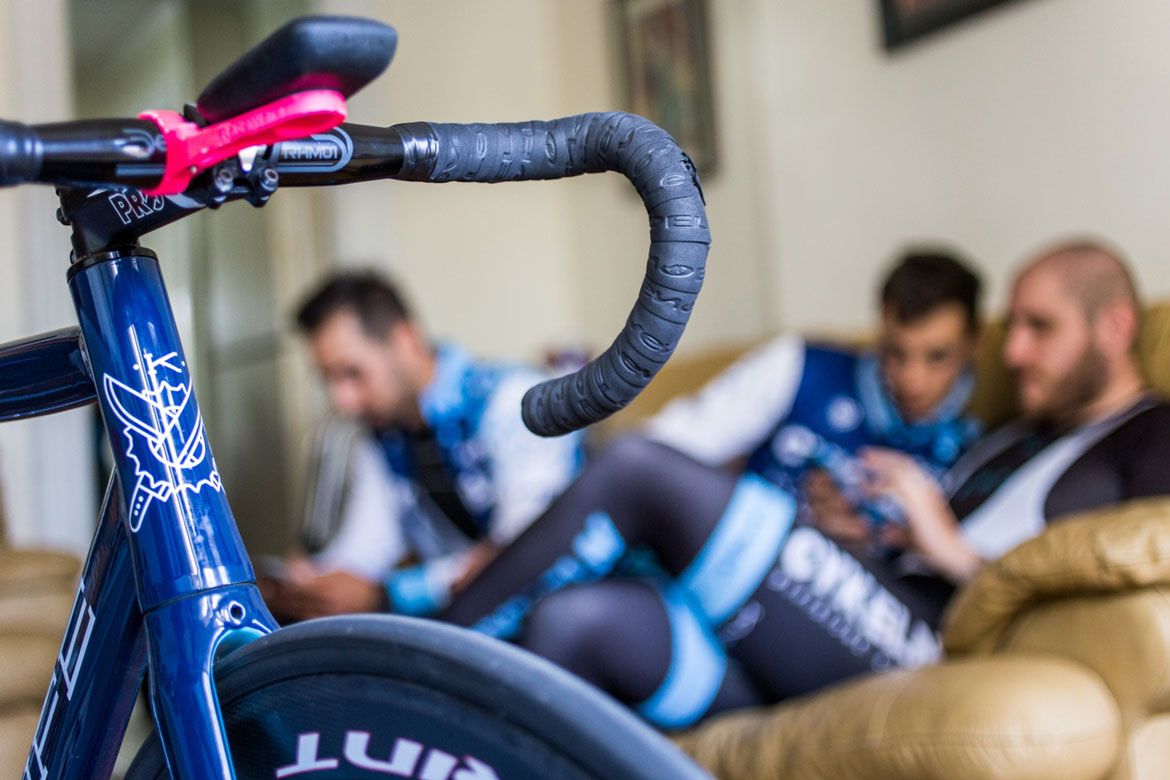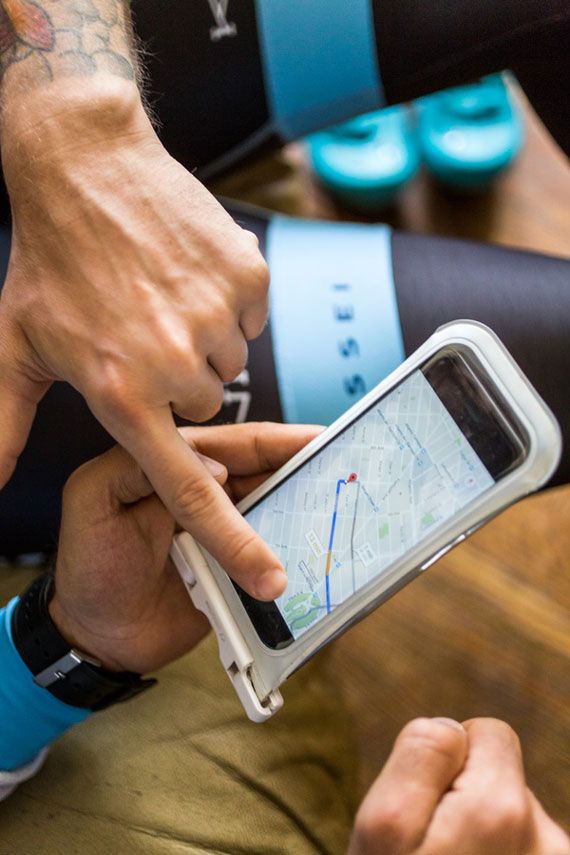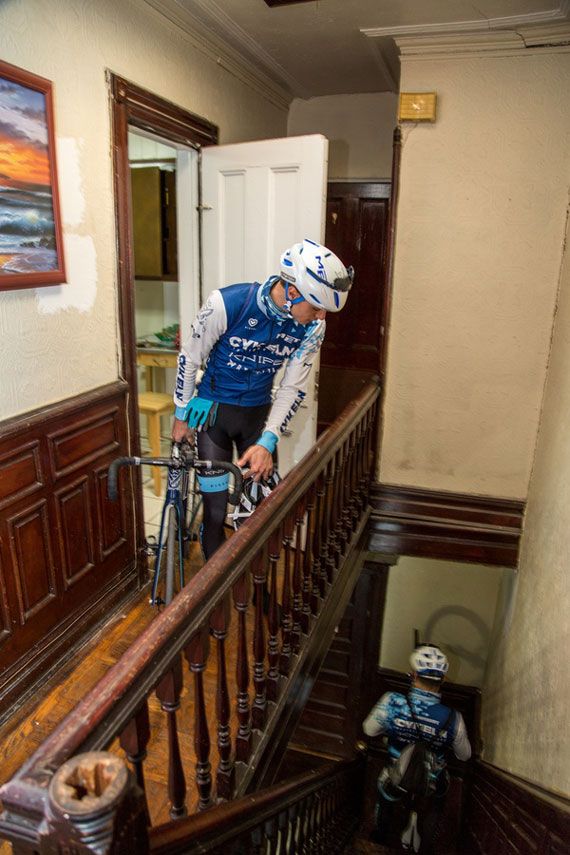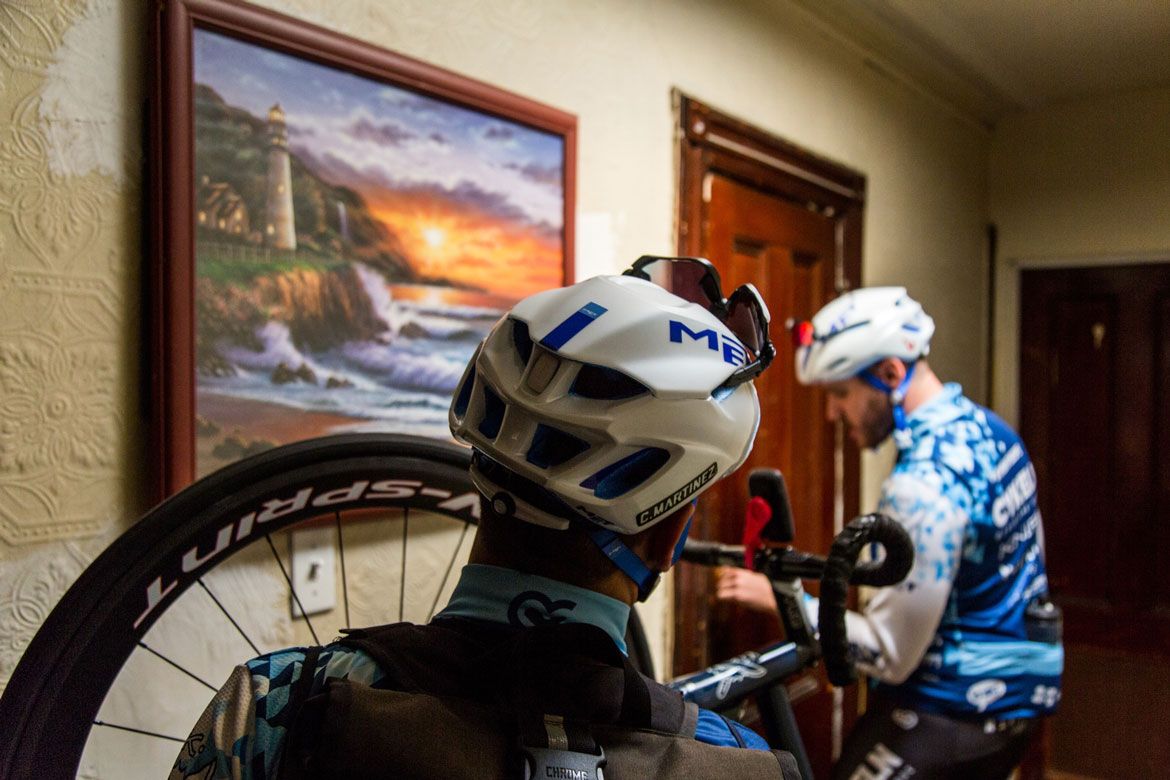 CRUISING AND TRACK STANDING
The last time we stayed in Crown Heights was four years ago, when we first shot the RHC,
and you can see that it looks like a wealthier and more affluent neighbourhood – at least to a visitor.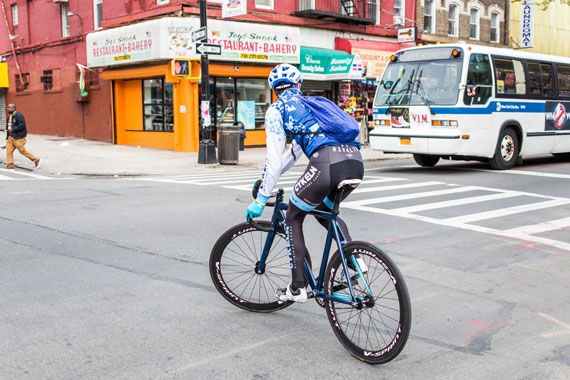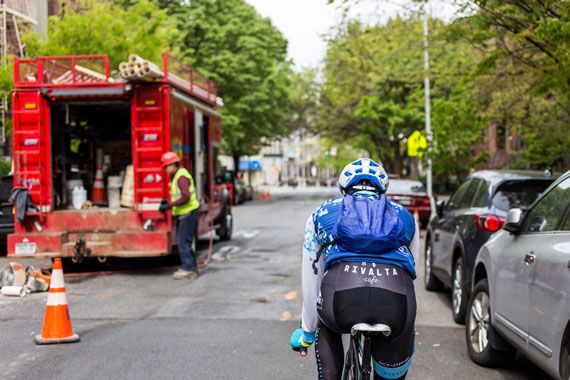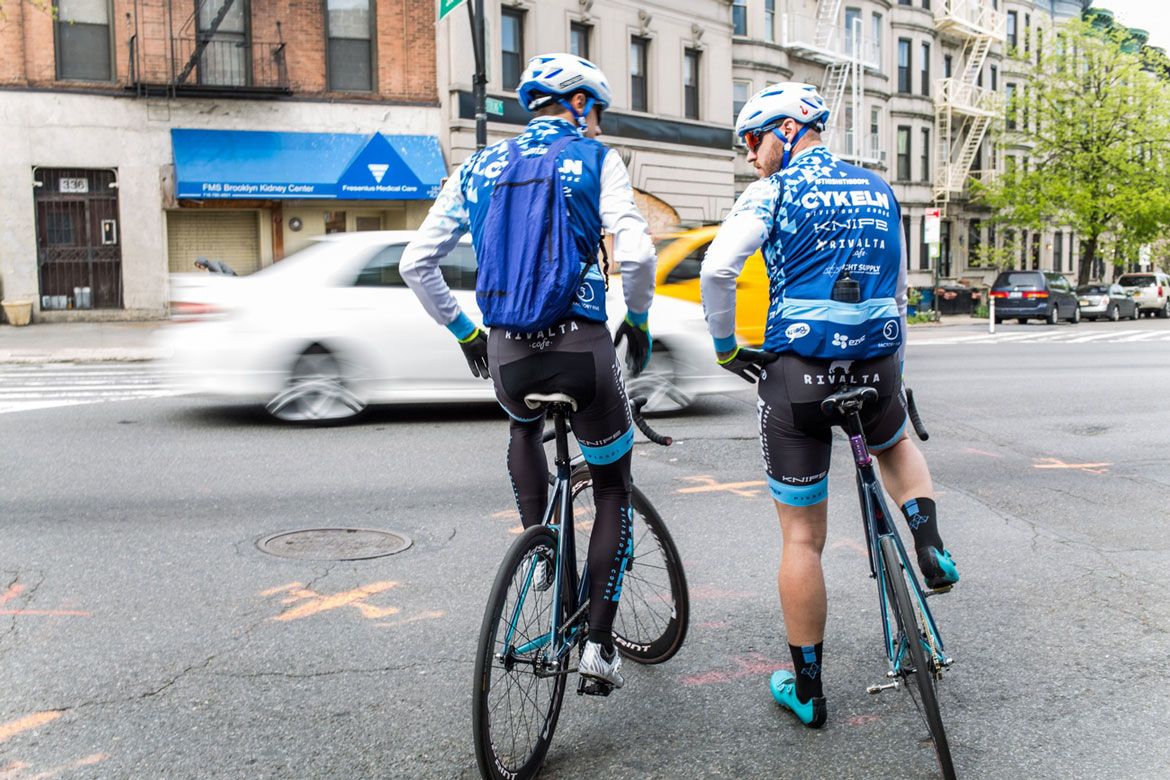 Gerardo is the oldest member of the team. He was a soccer player before he started racing road bikes when he was 28.
"I have been into the fixed gear racing scene for a long time now"
he says while he stands waiting for his friends to cross the street.
"This will be my 7th fixed gear crit. I'm 40 years old now and it's hard for me to set ambitious goals in this cycling discipline!
It's not like in road bike racing where you can use your strengths and experience to get ahead.
In these brakeless crits it's always full gas.
My main goal is to have fun and help my team get good visibility."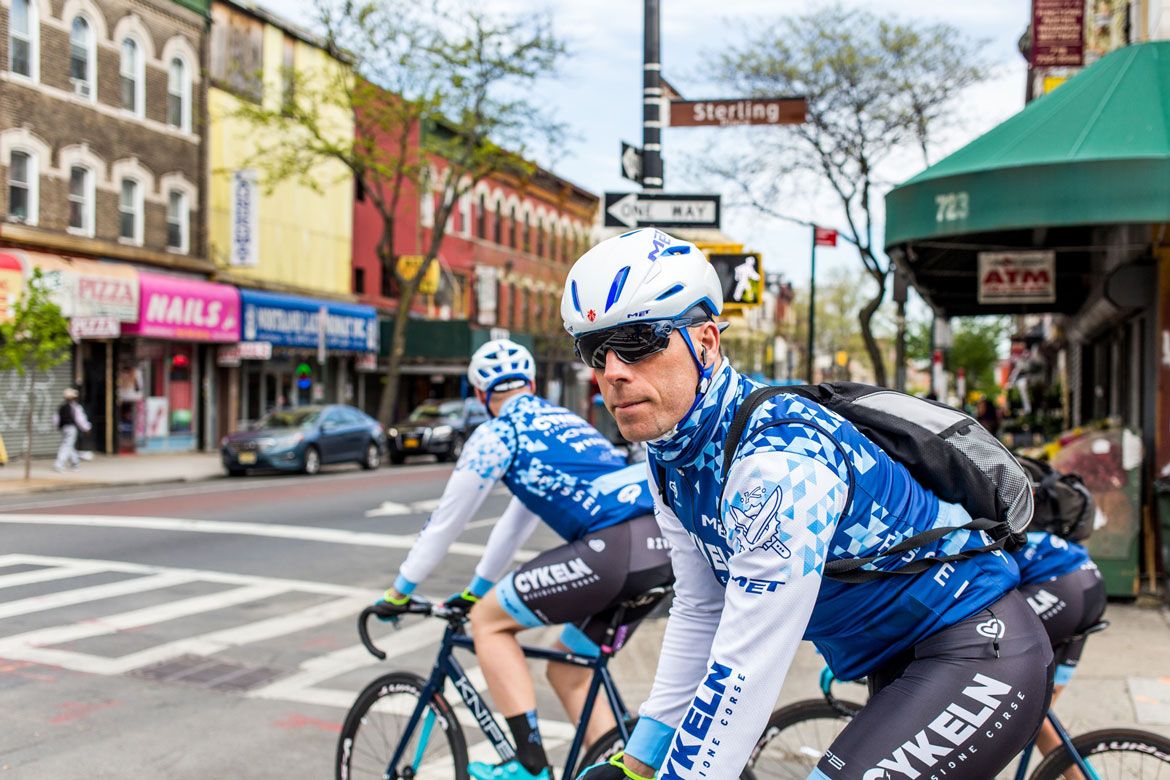 CHILDREN IN DISNEYLAND
R&A is such a cool bike shop that sells bikes by some of the most loved Italian and American brands.
Our guys go crazy when they see all the stuff they have!
Their expressions in these photos speaks louder than words!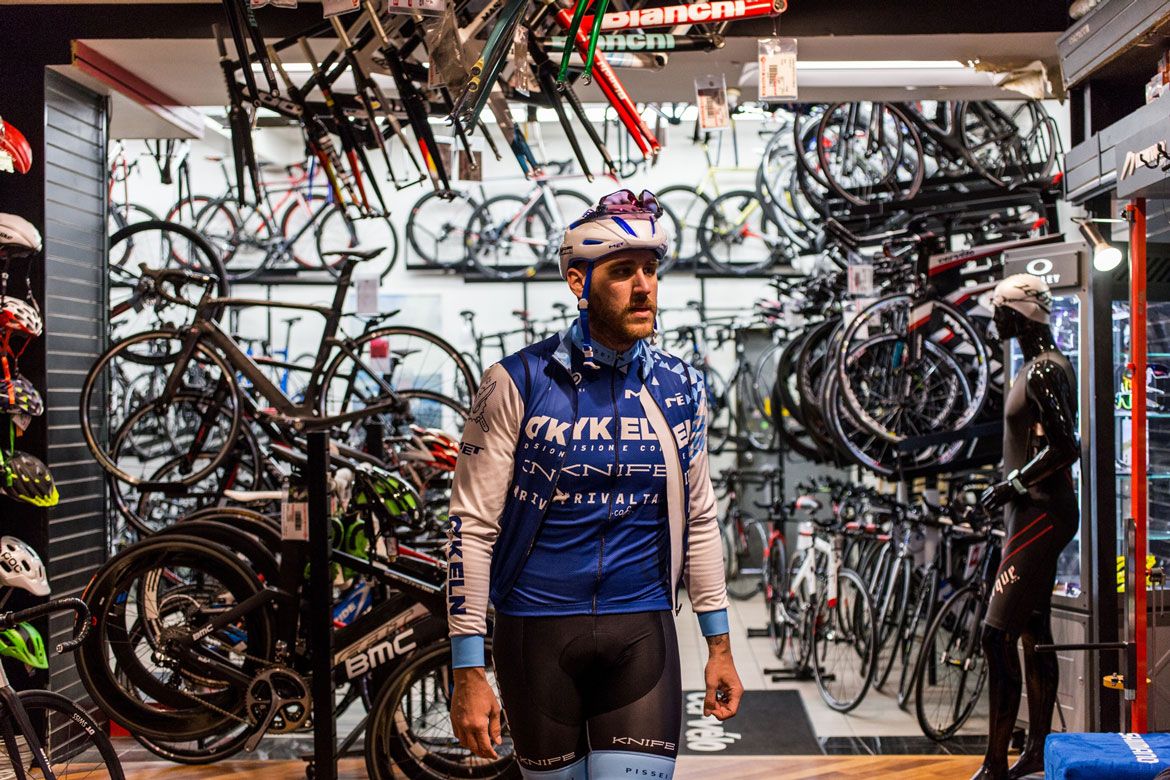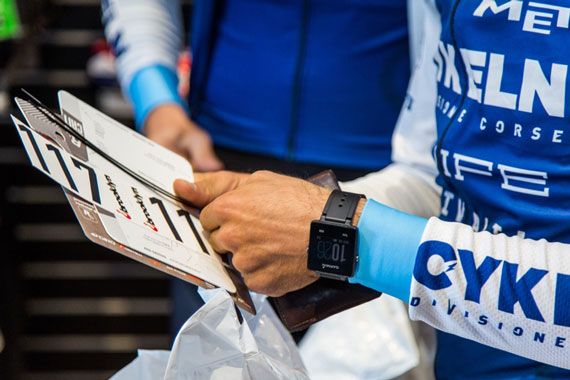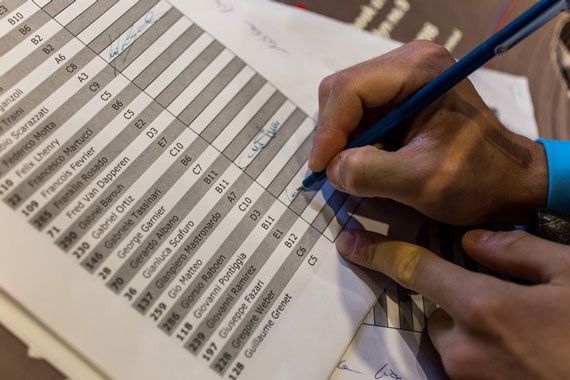 For Chris, this will be his 8th RHC.
He came to New York for the first time last year to race in the Red Hook Criterium Brooklyn 2015 but didn't qualify,
so he has been training hard in the past few months to be able to compete in the main race.
(Eventually he qualified but unfortunately he was involved in the infamous crash that happened at the very beginning of the race.
A badly wounded knee forced him out of the race and into hospital.)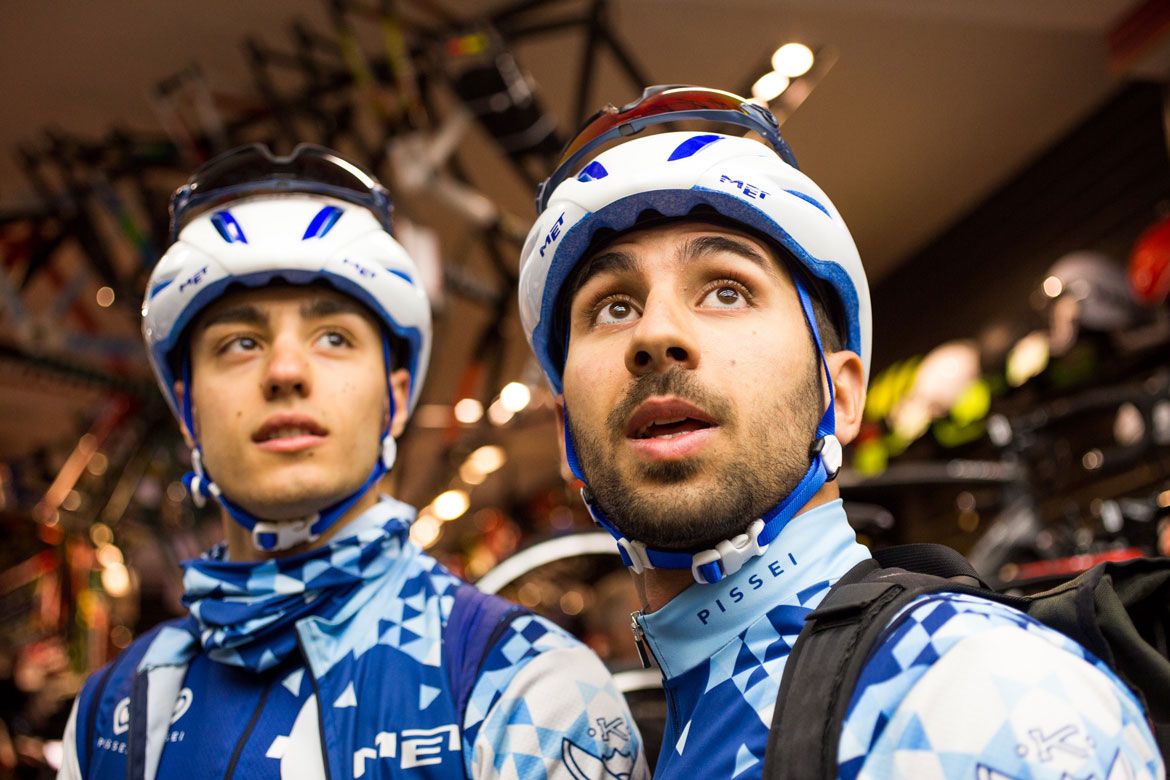 Eventually we got them to leave the bike display area and the shop, but not before adding their signatures on this year's RHC poster.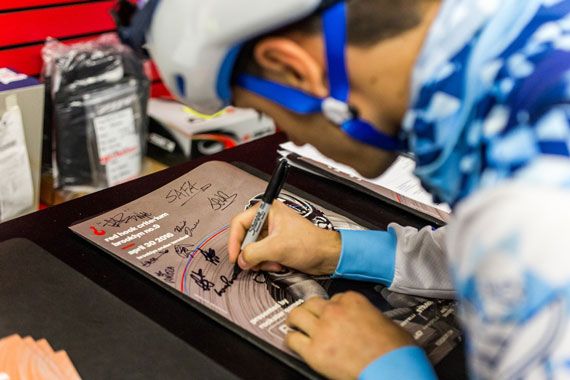 MANHATTAN BOUND
We got close to Manhattan Bridge but we had to meet Gianluca at the beginning of the Williamsburg bridge so we headed east.
We couldn't wait to ride towards the city together!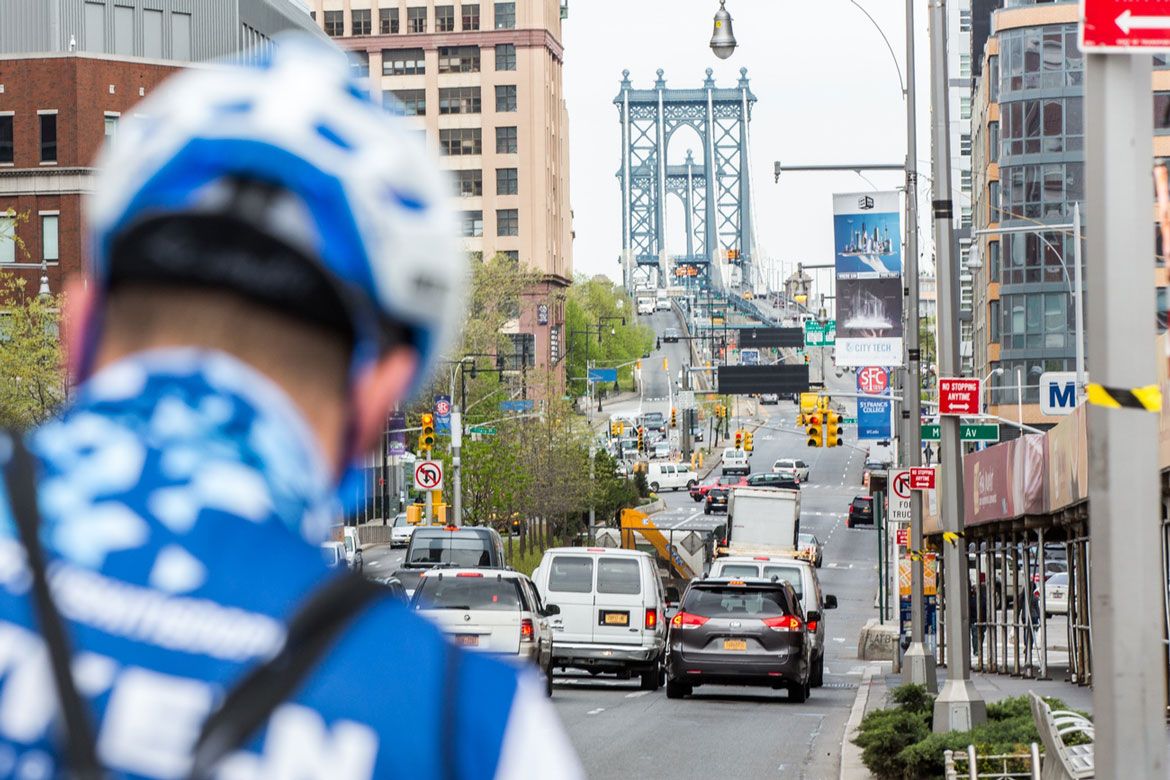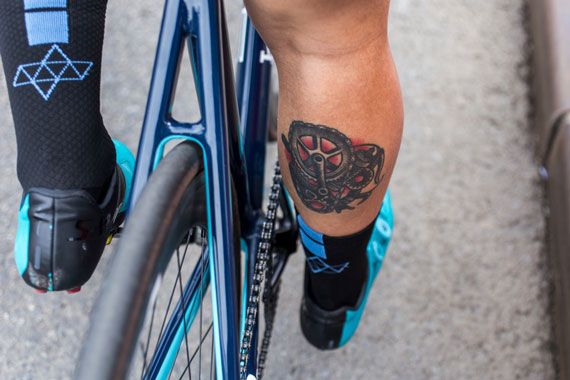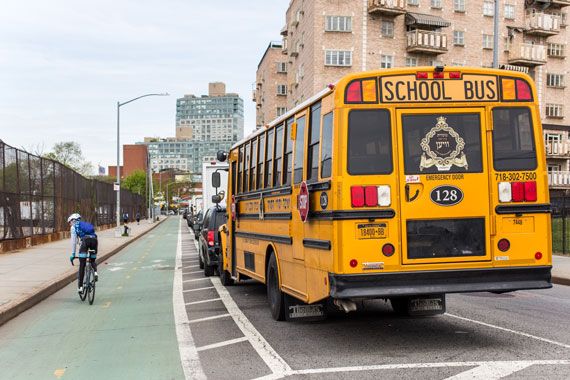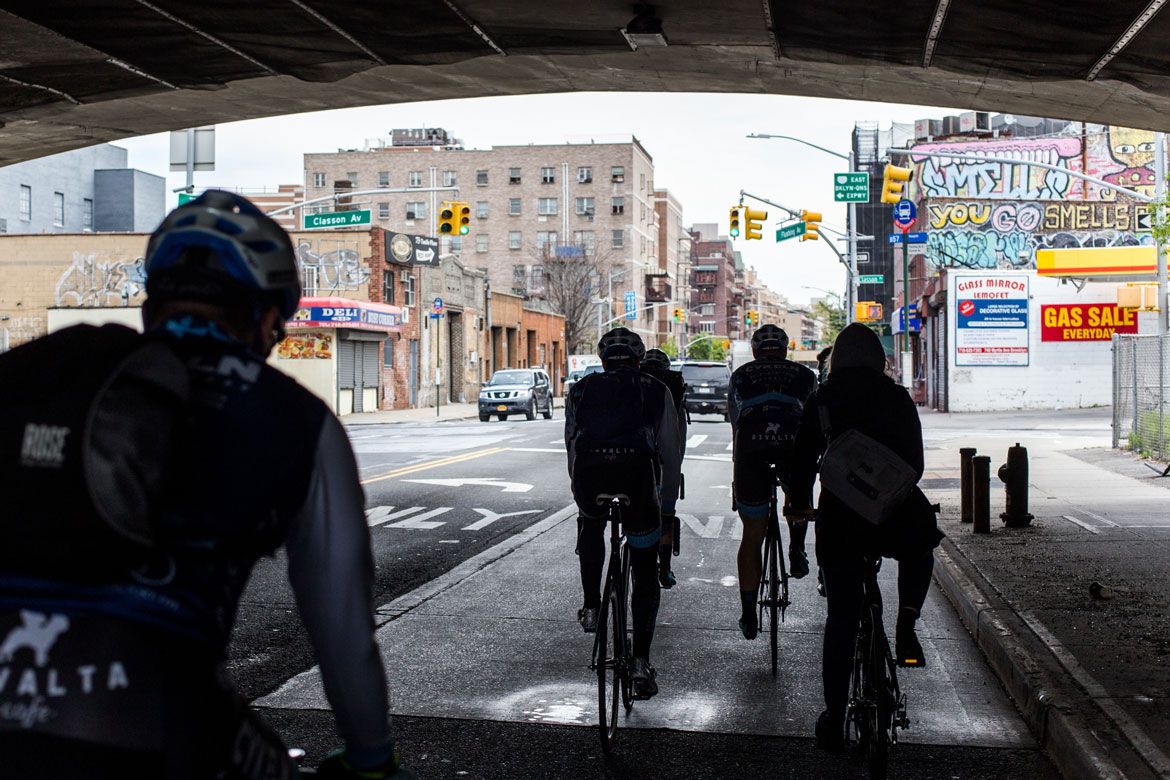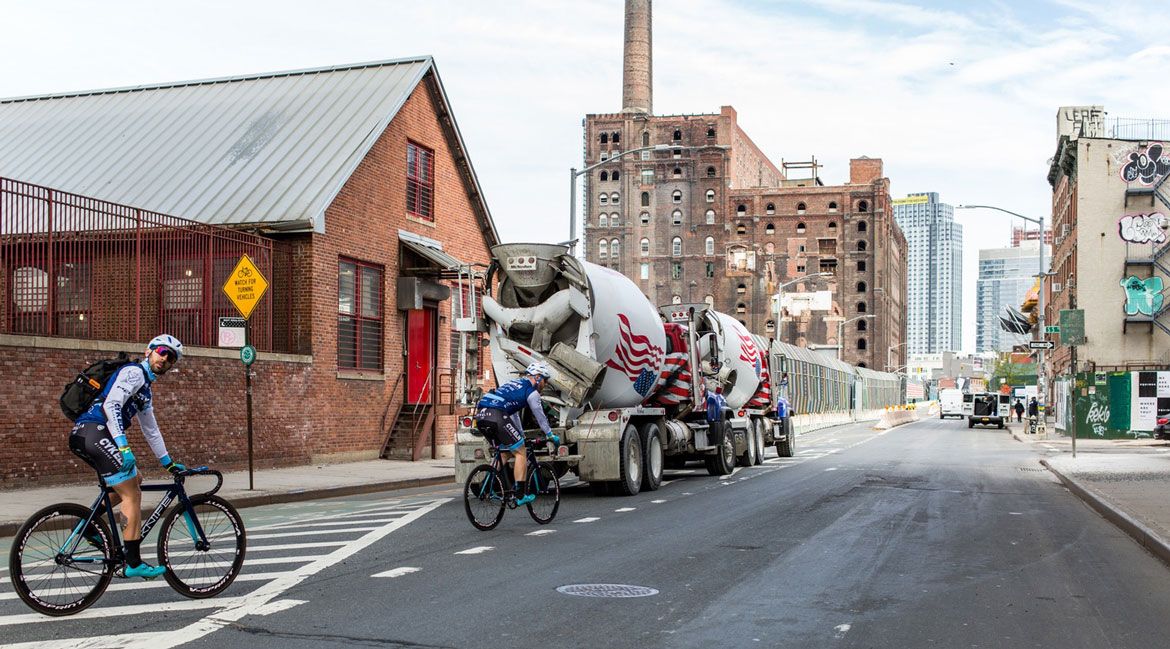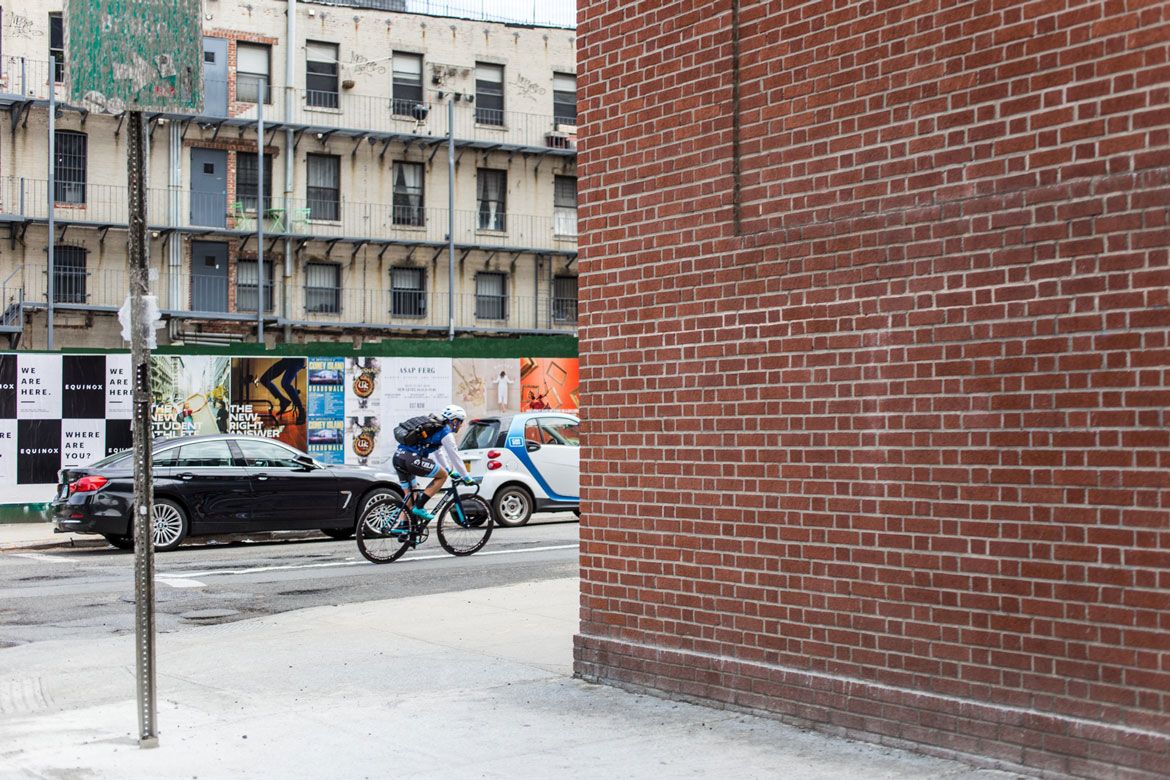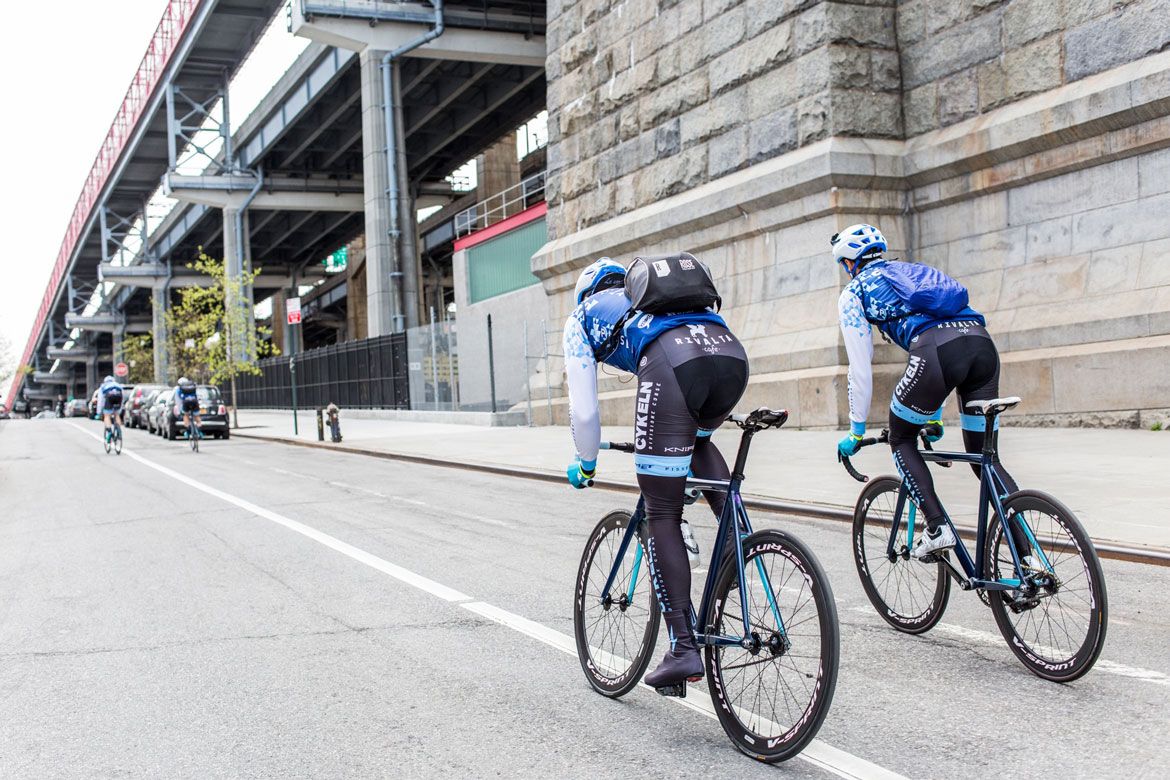 Gianluca is the most experienced fixed gear rider in the team.
When we were chatting to him, he couldn't hide his love for New York.
"For me this city is a mix of emotions and unique vibes." he said.
And memories: in 2014 he crashed, but managed to finish the race with a bleeding hand.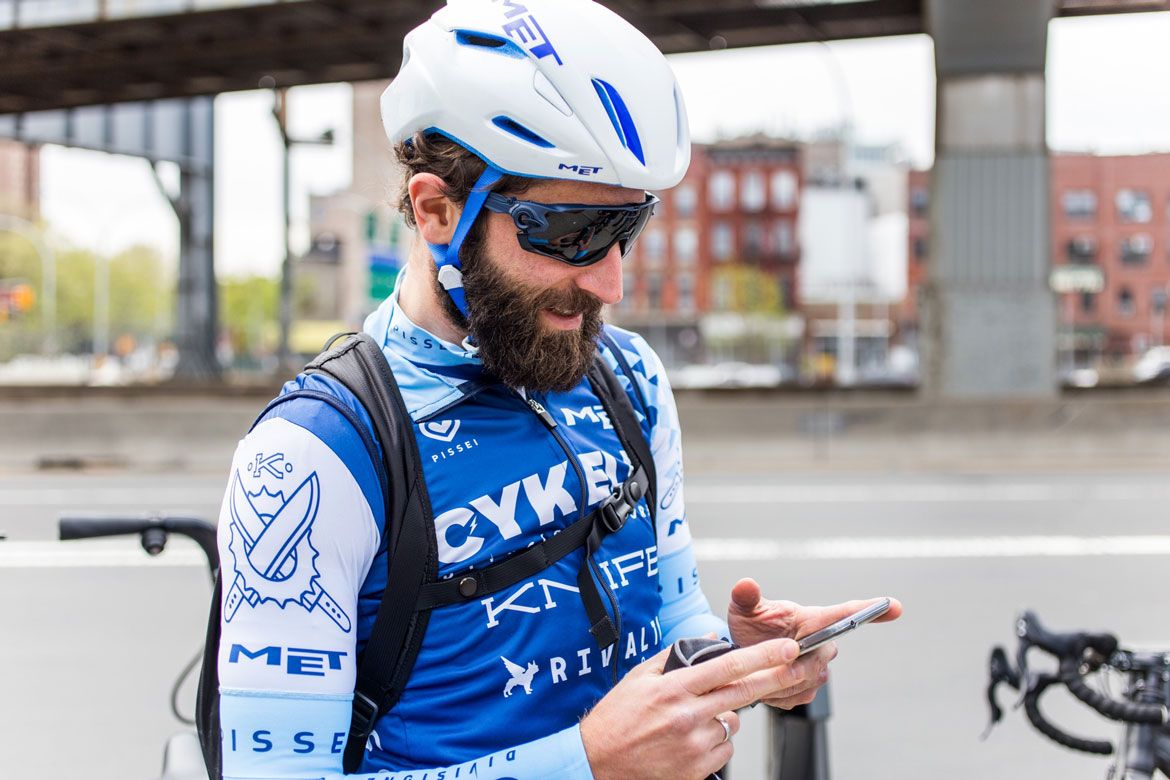 WILLIAMSBURG BRIDGE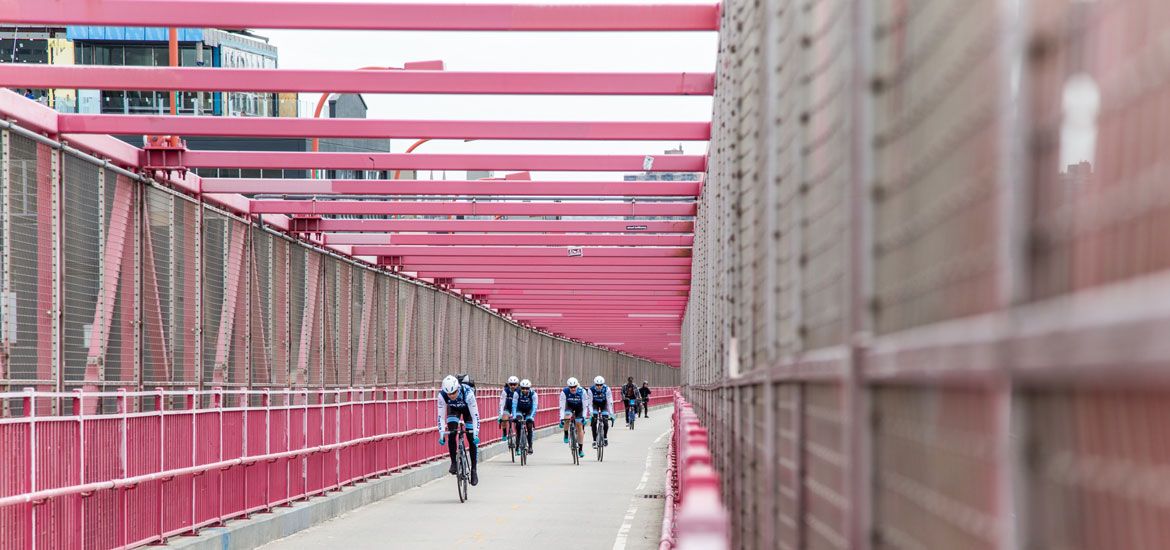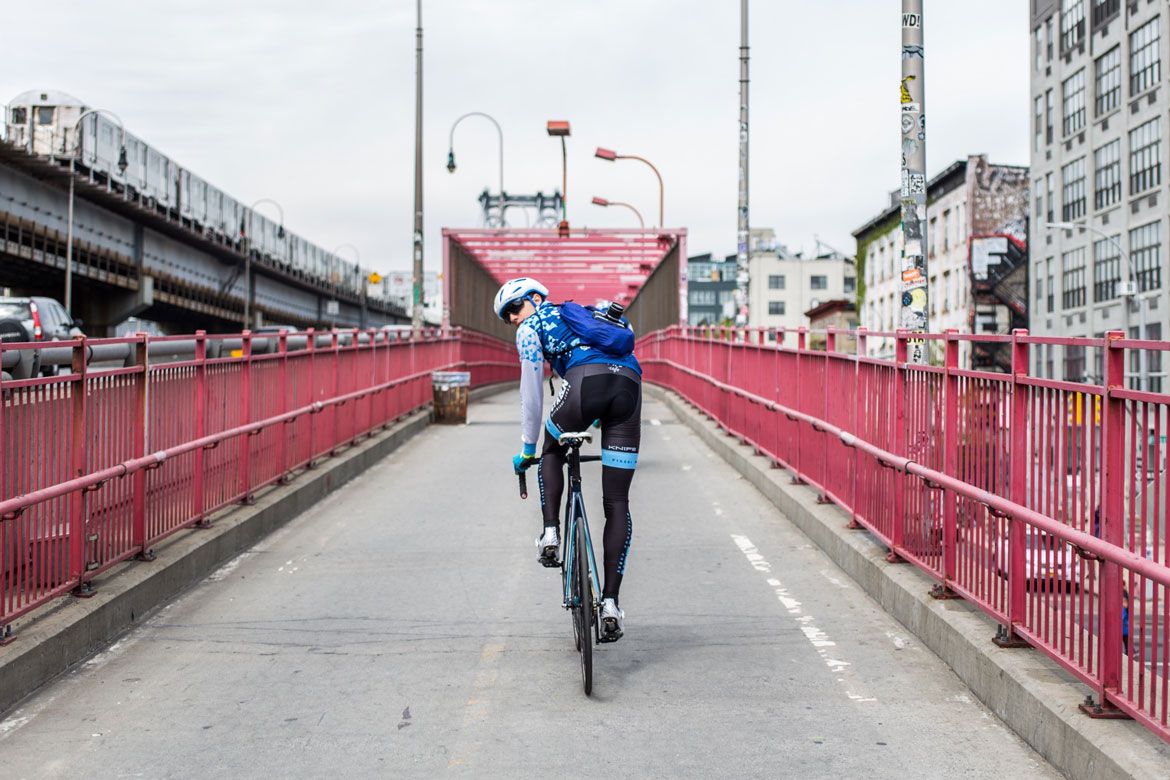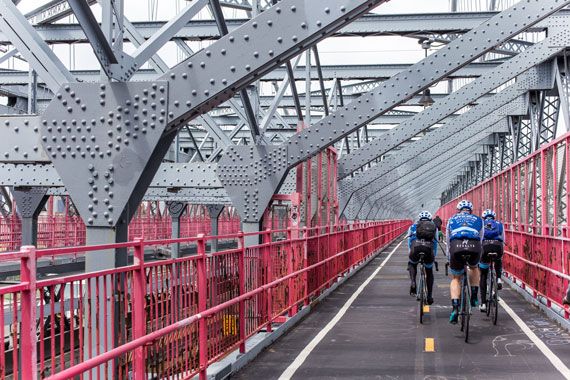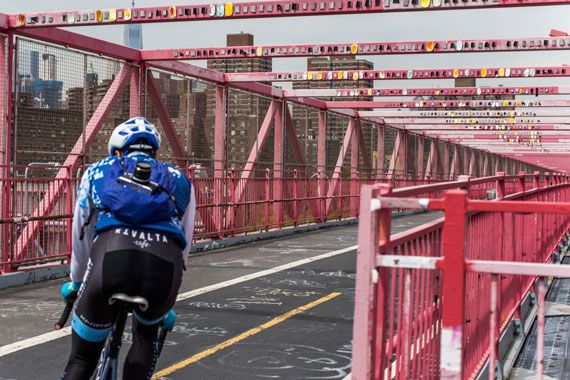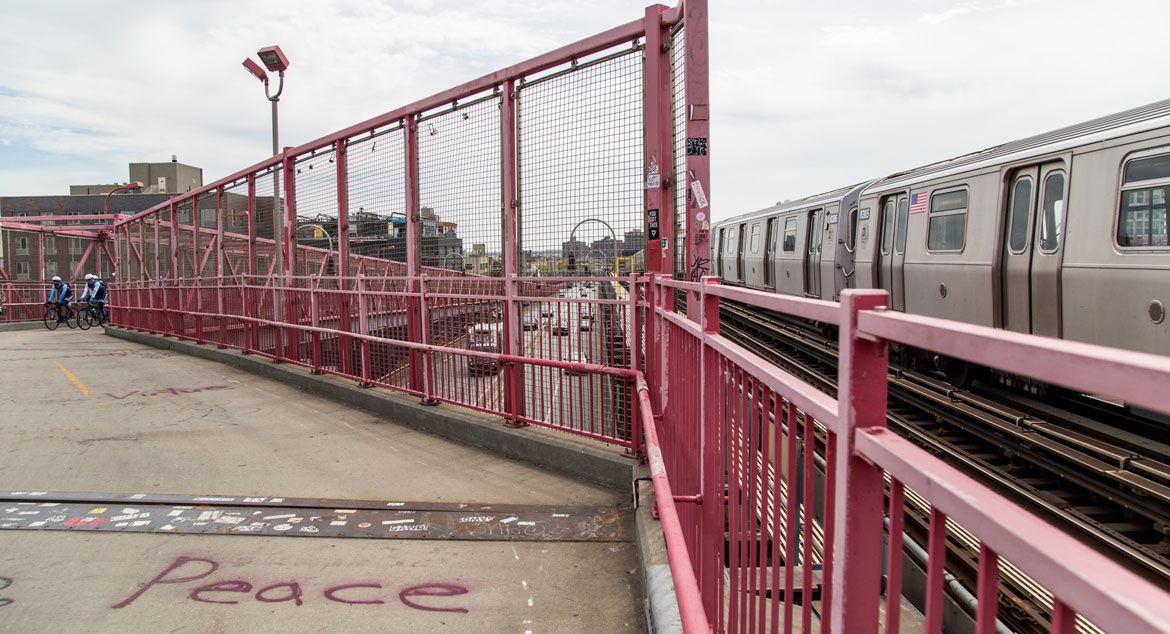 "After listening to my team mates' stories about the Brooklyn race for years,
I made up my mind, bought a plane ticket and registered for the RHC." Claudio says
"This stage of the championship falls in a difficult period as it can be hard to get in top condition right at the beginning of the season.
However, I have been doing well in road races over the past months so I hope I can qualify for the final."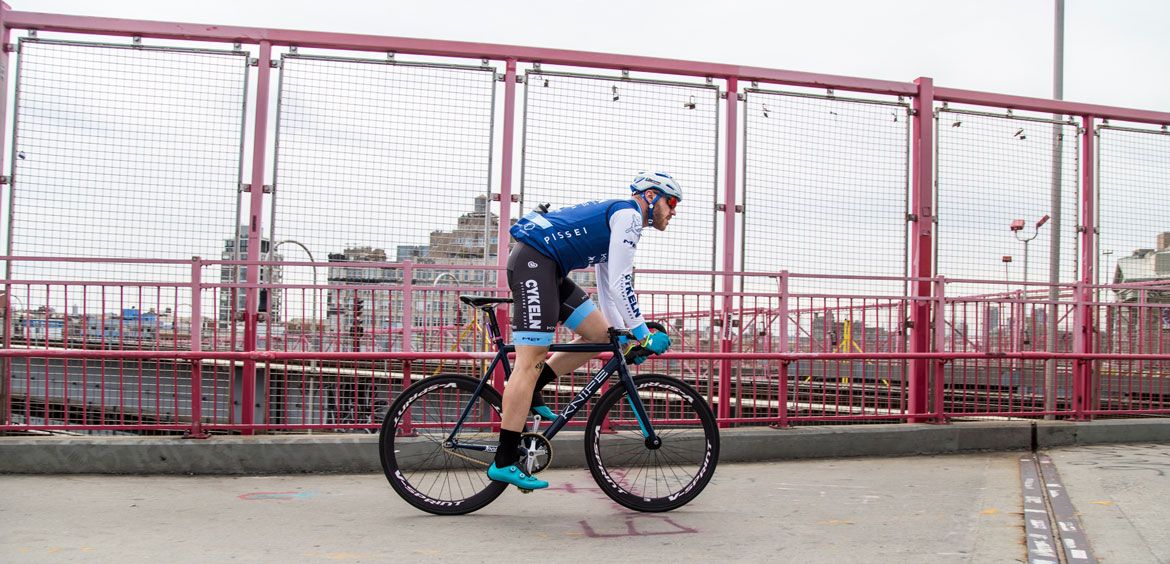 GOOD MORNING MANHATTAN
That was a fun descent!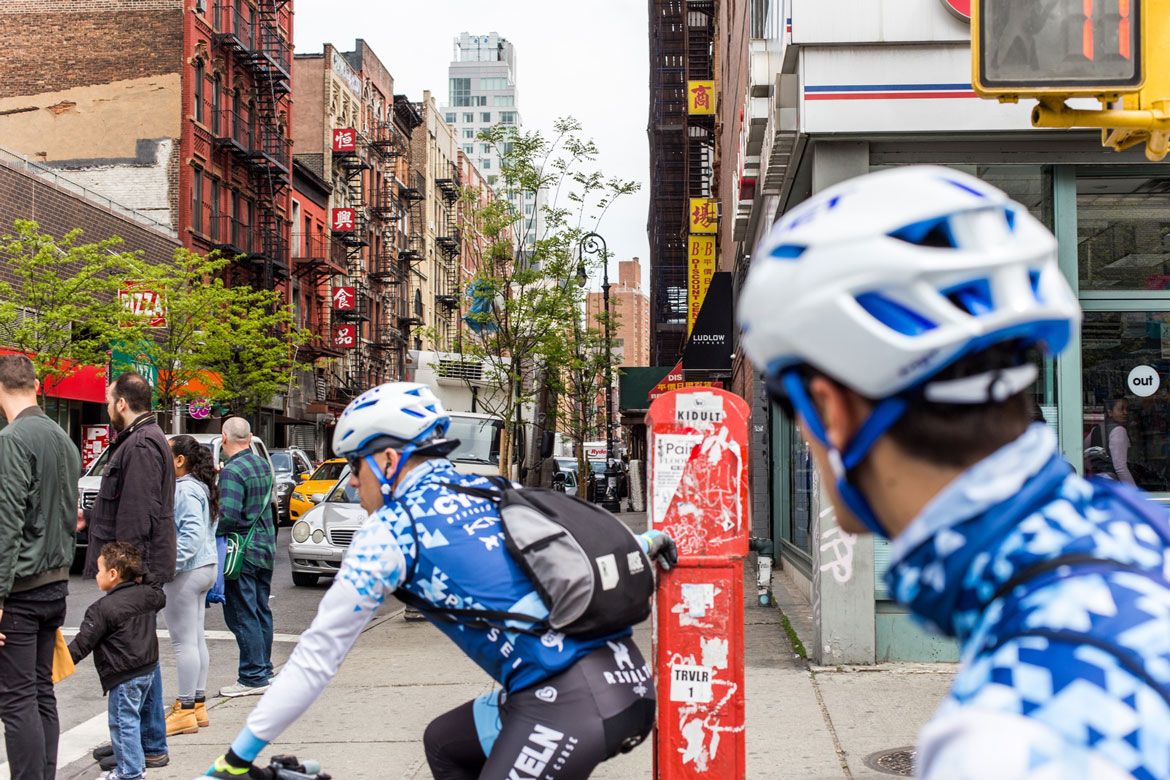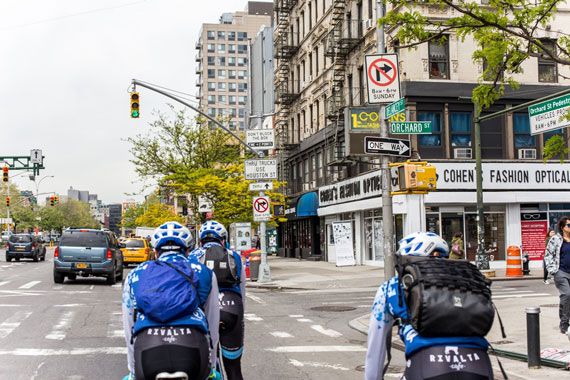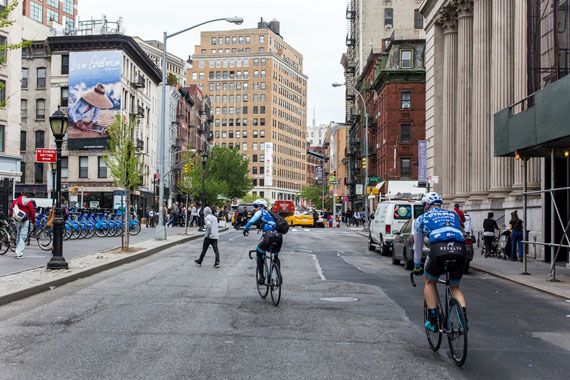 Giovanni is the youngest of the bunch.
"I was doing athletics up until last year. I used to be a sprinter" he says whilst taking a picture with his Reflex.
"Then I discovered fixed gear bikes and met the Cykeln guys.
They brought me to the RHC in Milano but as I had only been riding my track bike for a month, I didn't qualify.
So I started training hard and here I am!".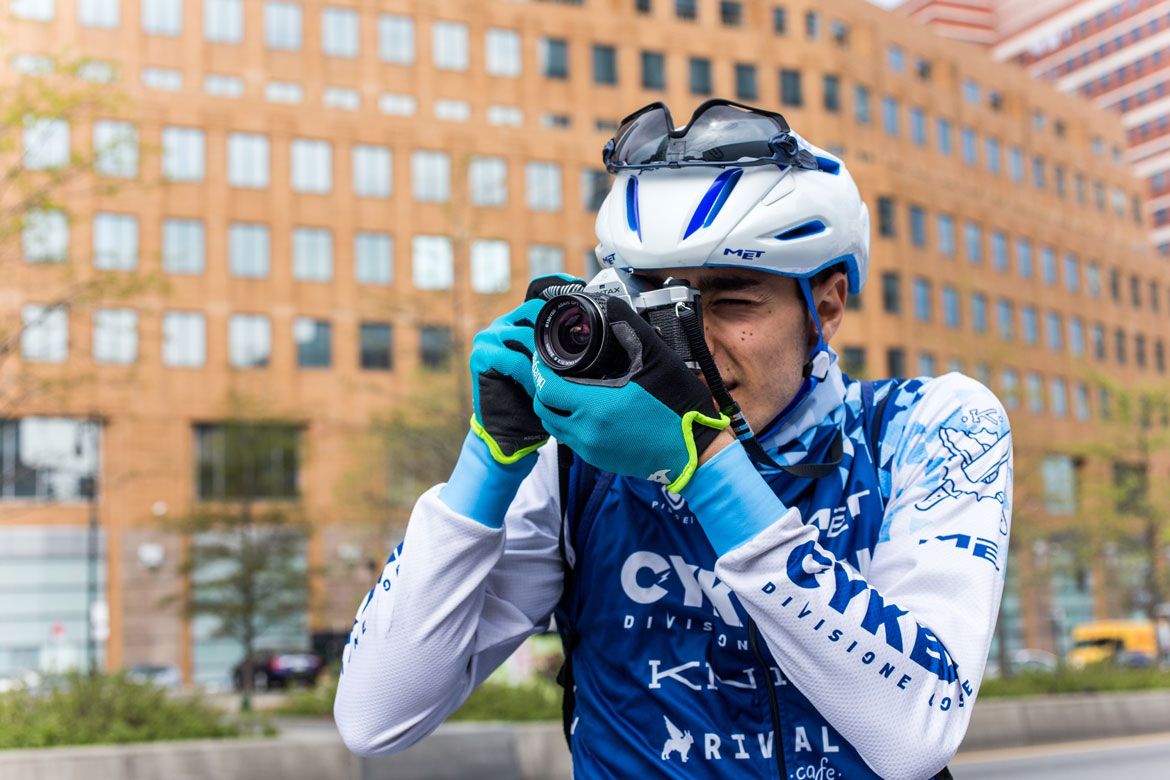 NEW YORKERS LOVE BIKES 1
This guy outside the Manhattan municipal building had lots of questions for Chris about his bike and kit.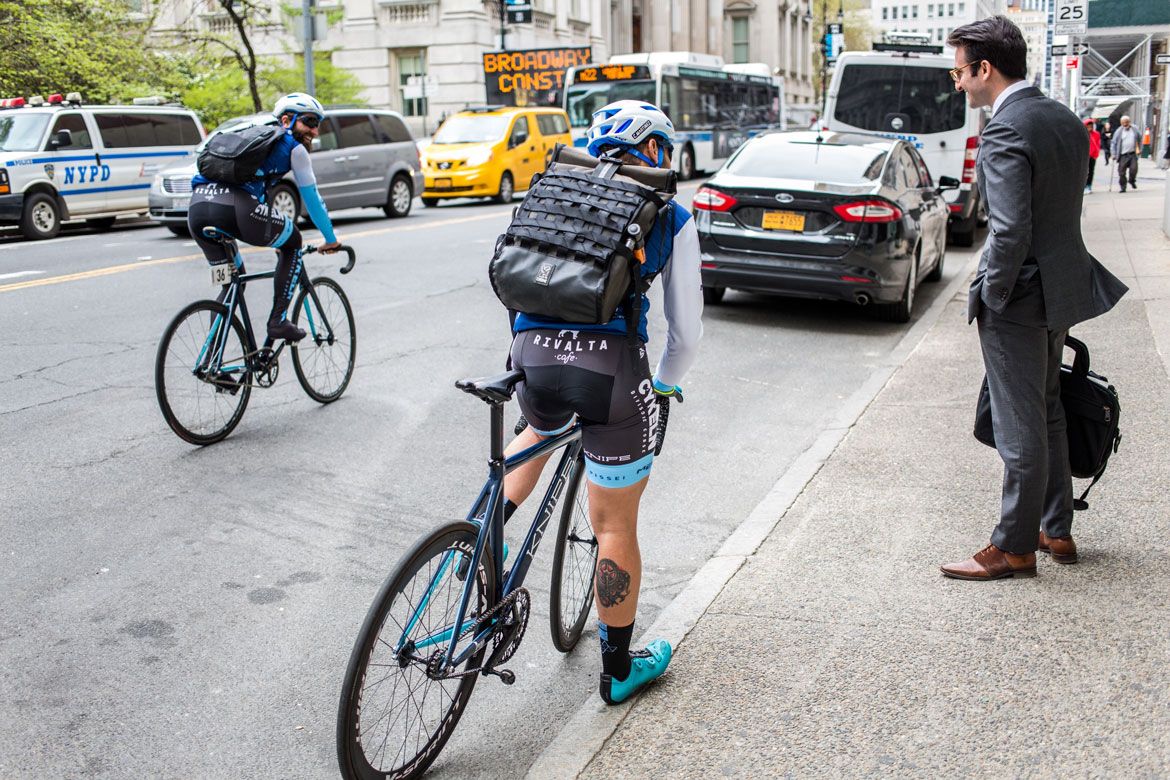 TOURIST TIME
For most of the team this was their first day in Manhattan and they all wanted to get something to remember.
Some prefered using their vintage cameras, others their smartphones.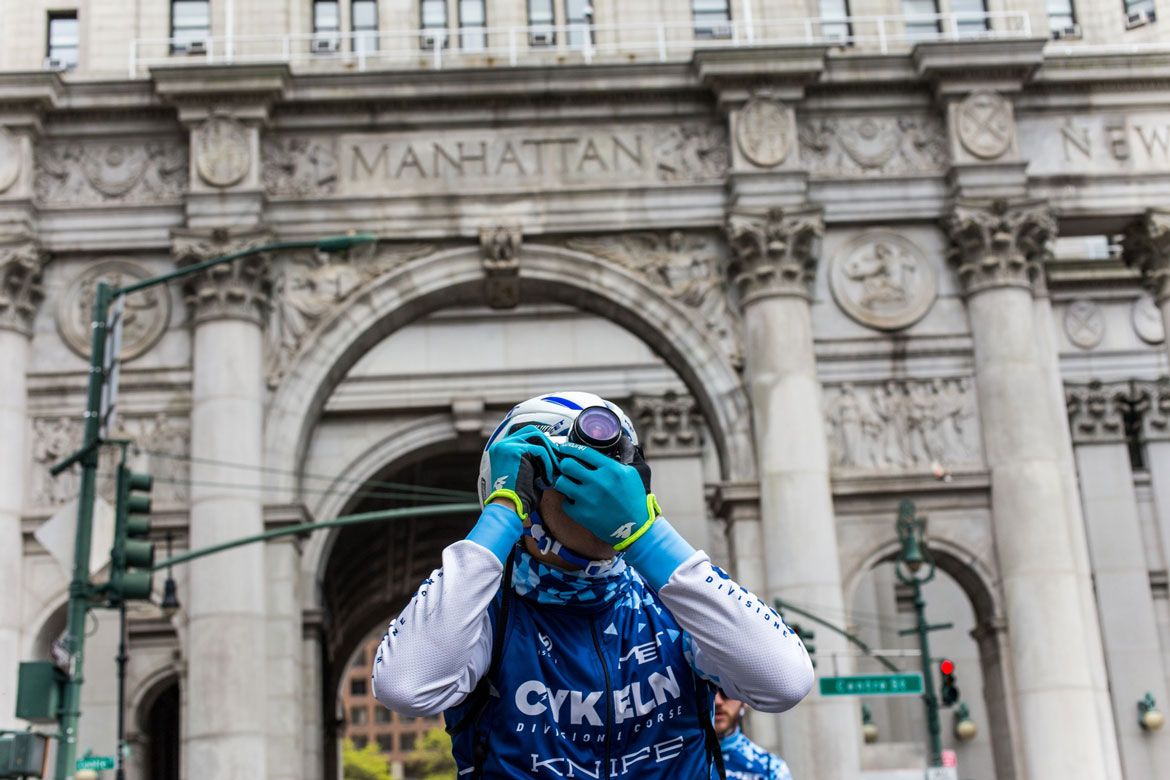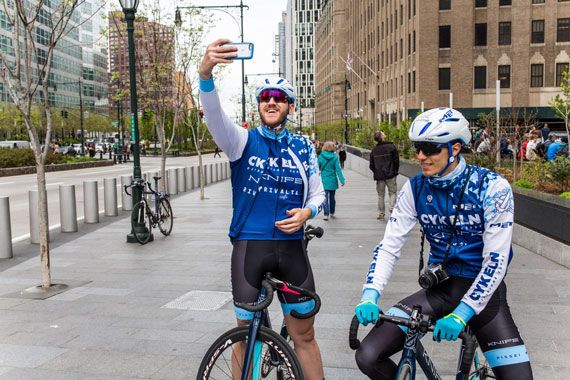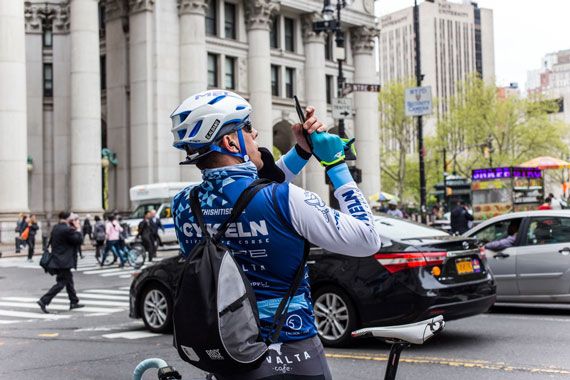 NEW YORKERS LOVE BIKES 2
A taxi driver stopped in the middle of a very busy street, took out his camera and shot some pictures while screaming:
"I love you guys! I love what you are doing!".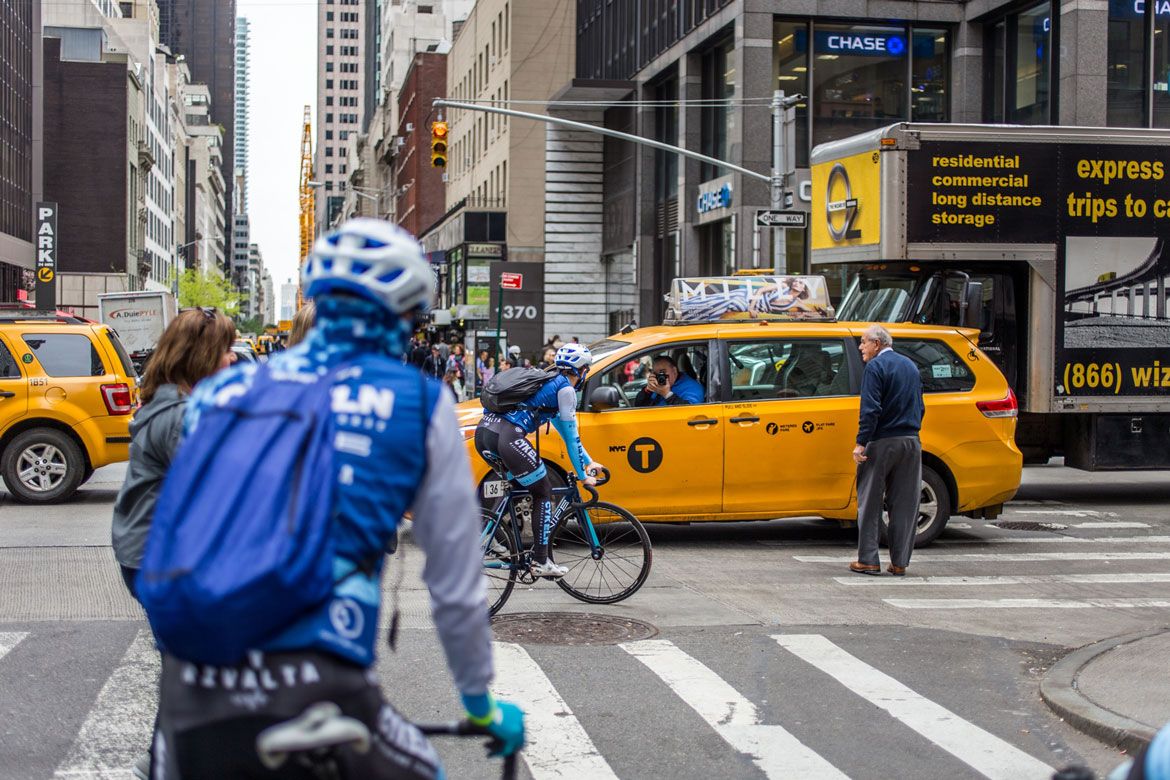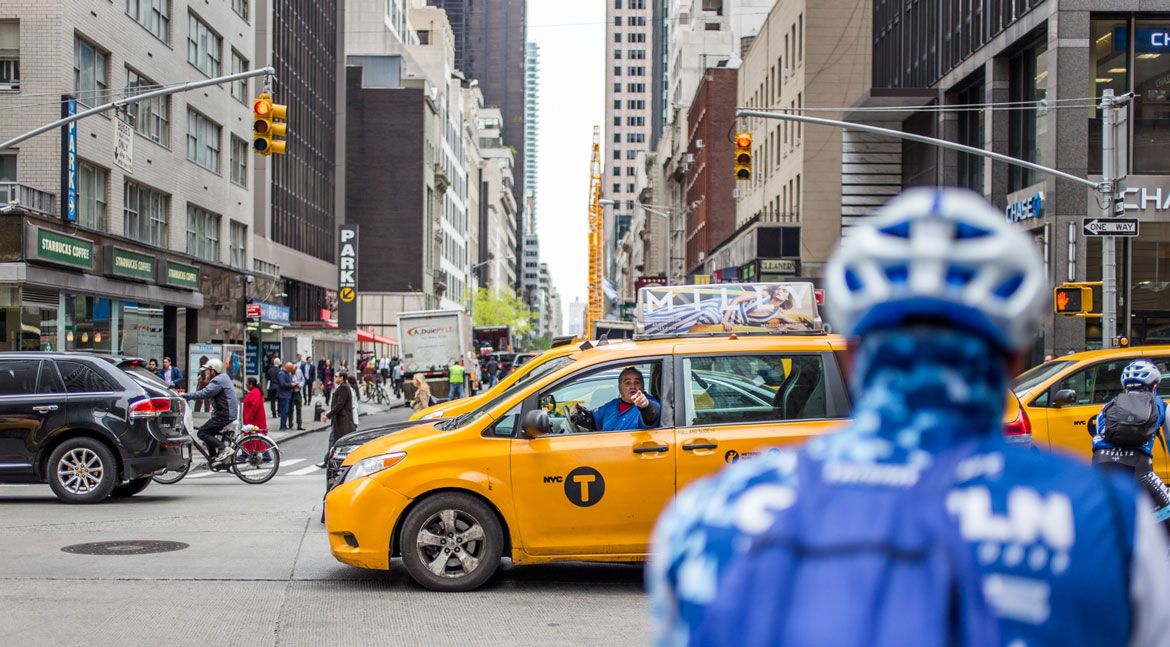 AND HERE WE ARE IN CENTRAL PARK
"We often forget how lucky we are to live in a town like Florence, where it takes just 15 minutes ride to get to the closest, quiet hilly roads in the countryside."
Gianluca said. That's where he's been training for Saturday's race, his third overseas RHC.
"I know the level of the field gets higher and higher every year.
We want to do our best but we'll try and keep our expectations reasonable."
(Gianluca qualified and avoided all the crashes, finishing the race in a well deserved 21st place.)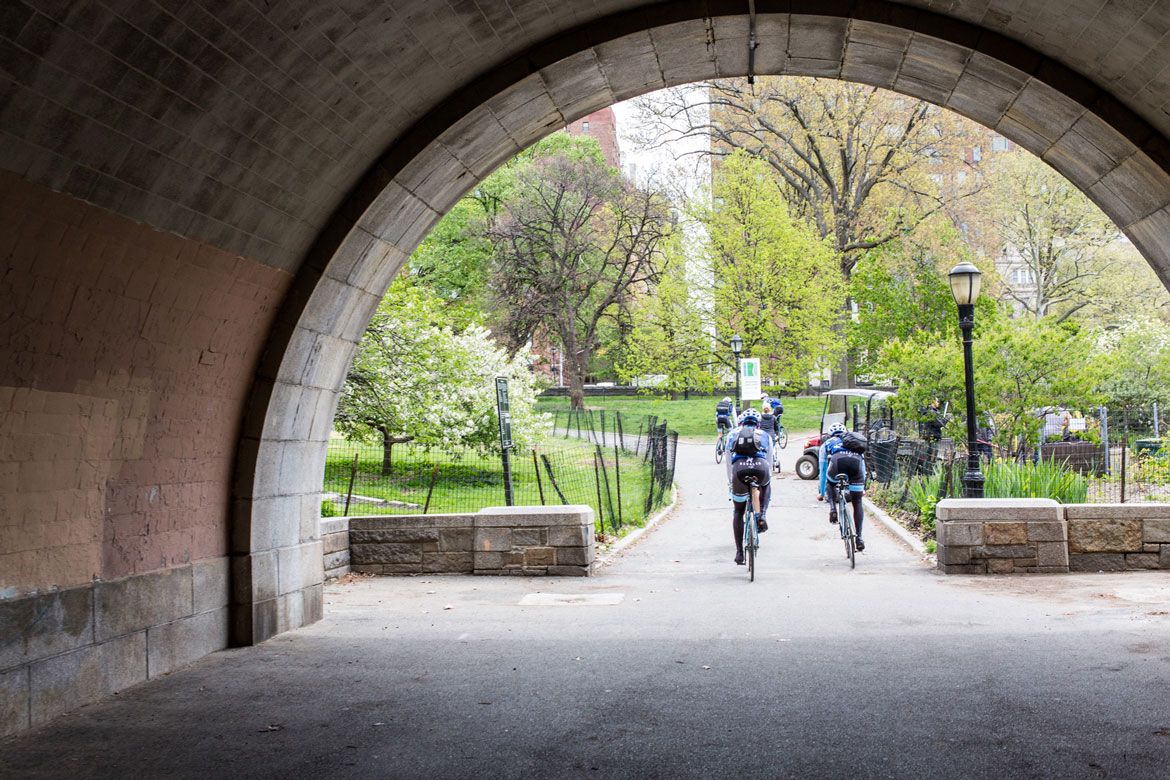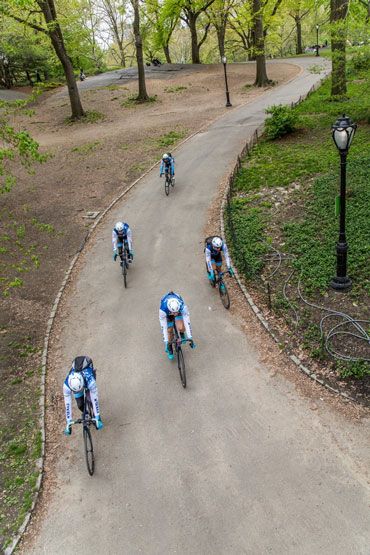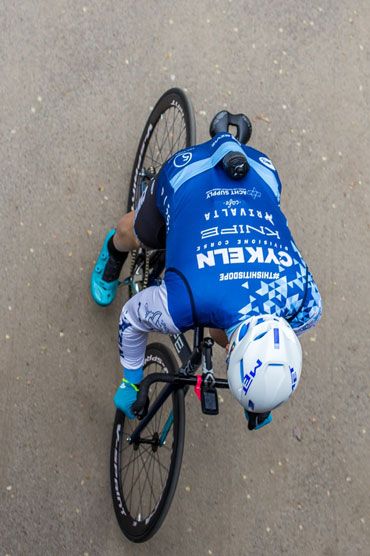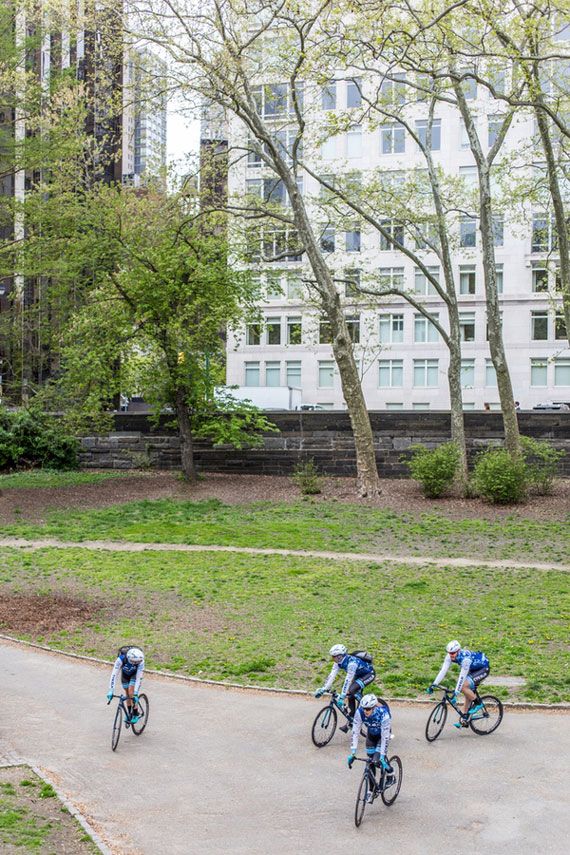 After a few group shots in Central Park they headed back to Brooklyn for their daily training in Prospect park.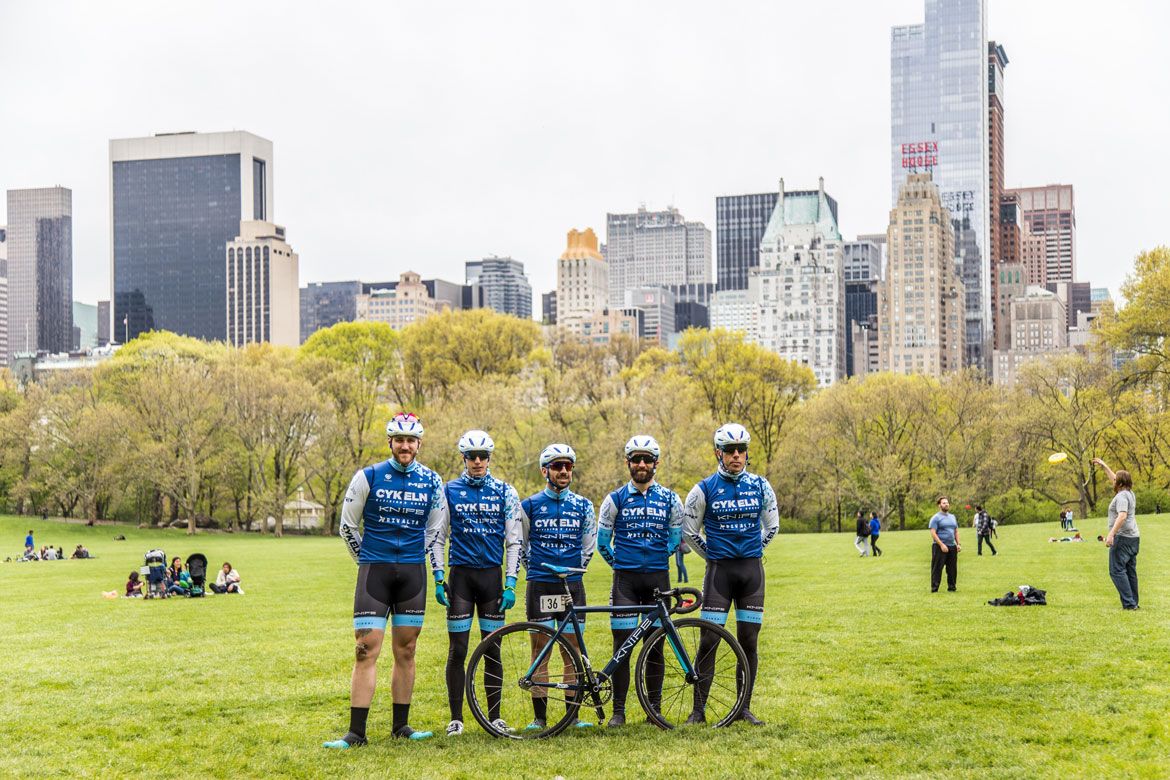 COURSE RECON
The day before the race, Claudio and his team mates went to check the course that was partly open,
so we shot some pictures of them while they discussed corners and gear ratios.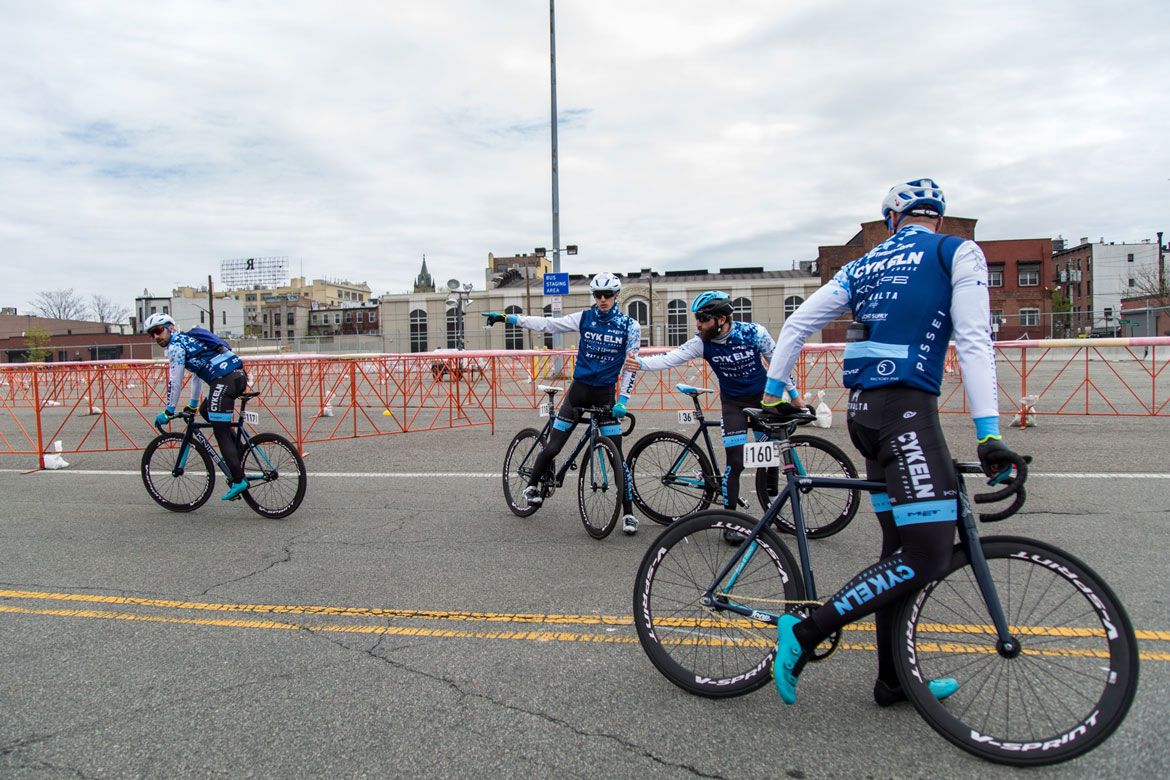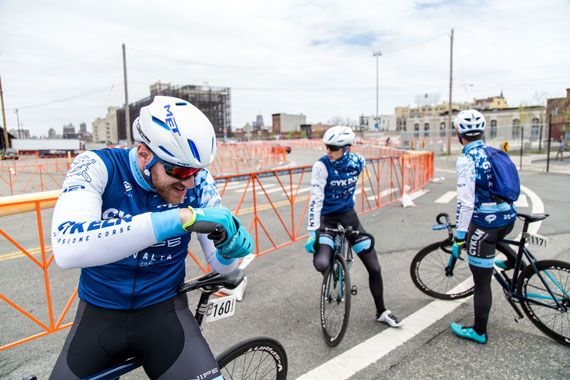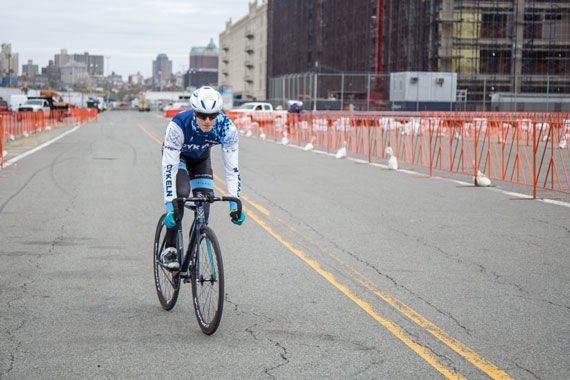 Photos and words by Tornanti.cc