When you miss racing so much, the best thing to do is to organize your own camp with your teams.

That's pretty much what drove us when we decided to organize the Bluegrass Downhill Team Camp at the EVO Bike Park in late March. We invited our two elite teams: Continental Nukeproof Factory Racing and Scott DH Factory to join us for three days in France.

The programme: intensive testing, product development, sharing good times together and riding some of the best man-made trails in Europe.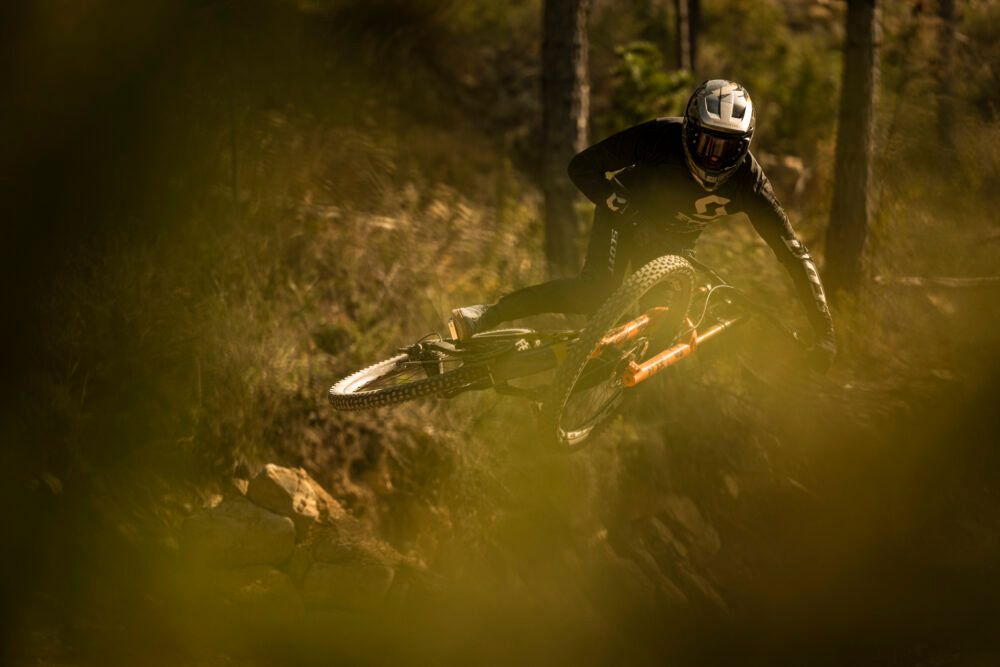 Plenty of jumps for your liking at EVO Bike Park – Dylan Levesque
Connecting on the ground with the seams and creating a strong link between everyone involved – riders, team managers, our engineers, our designers – is key to us at Bluegrass. This allows us not only to provide them with the best products possible, but to also develop with them the products of the future. On top of all this, the cherry on the cake is the creaGon of a cool community with two teams that are otherwise rivals on a race weekend.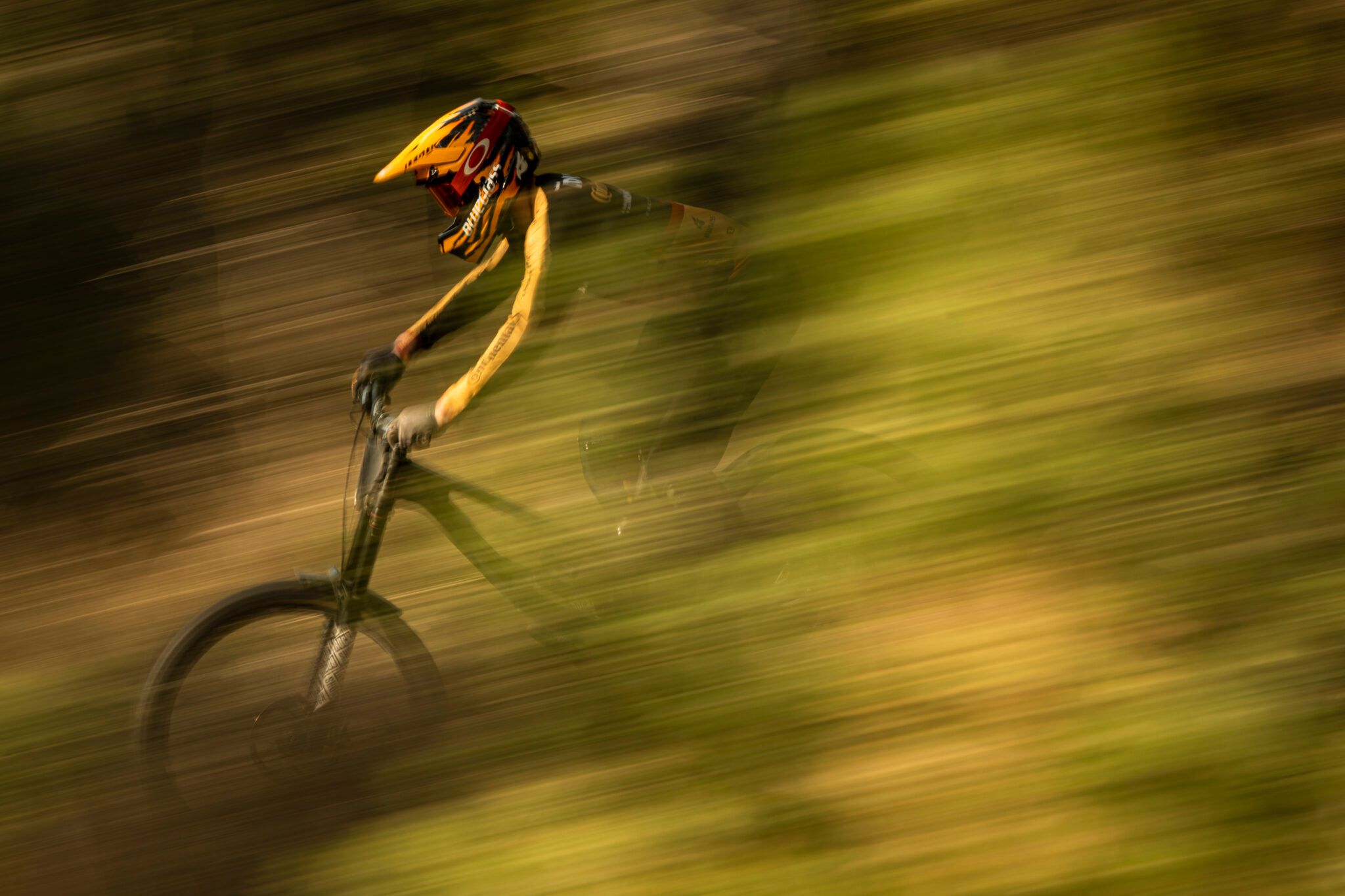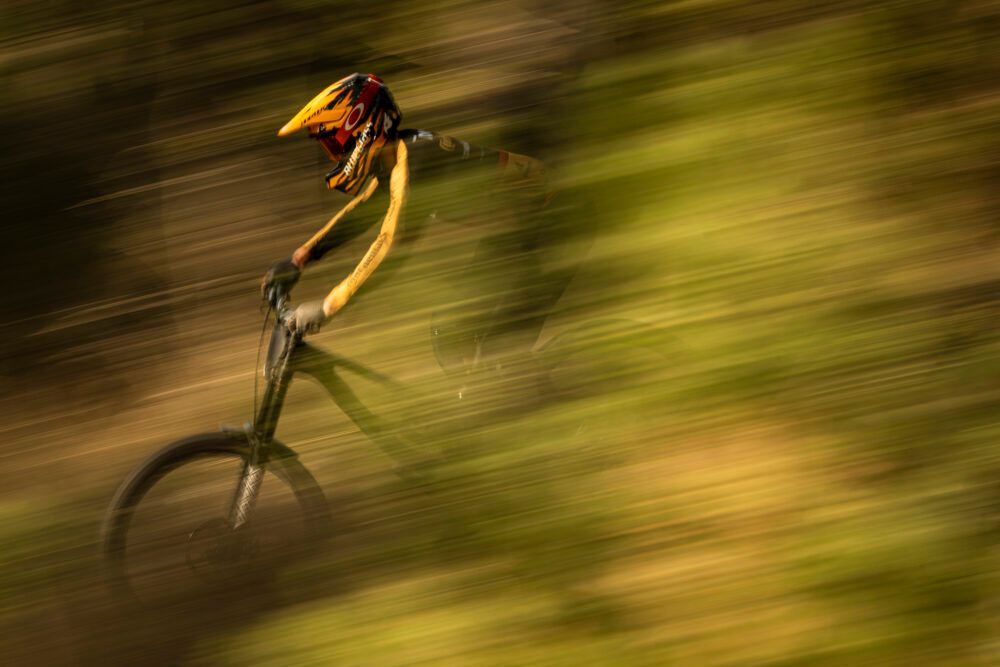 Proper speed – Harry Molloy.
Thanks to the riders for these good days all together: Marine Cabirou, Veronika Widmann, Chris Cumming, Dylan Levesque, Harry Molloy and Rónán Dunne. Follow them all season long in UCI Downhill World Cup races, Crankworx and Red Bull Hardline.
Freeride lines are a thing – Chris Cumming.
Thanks to the EVO Bike Park for the prisGne trails and the welcome, we are pleased to support you all season long! Go for a ride, you won't be disappointed.
Through the woods – Veronika Widmann.
As flat as possible – Rónán Dunne
Smiley faces is the moto.
Some explanation about how helmets dissipate the energy in case of crash.
Fresh lid for the Continental Nukeproof Factory Racing Team!
Marine showing some style!
Finding rough sections are a good part of the testing process – Marine.
Proper dedication to make every second - Rónán Dunne doing test runs.
Veronika charging and Chris checking lines.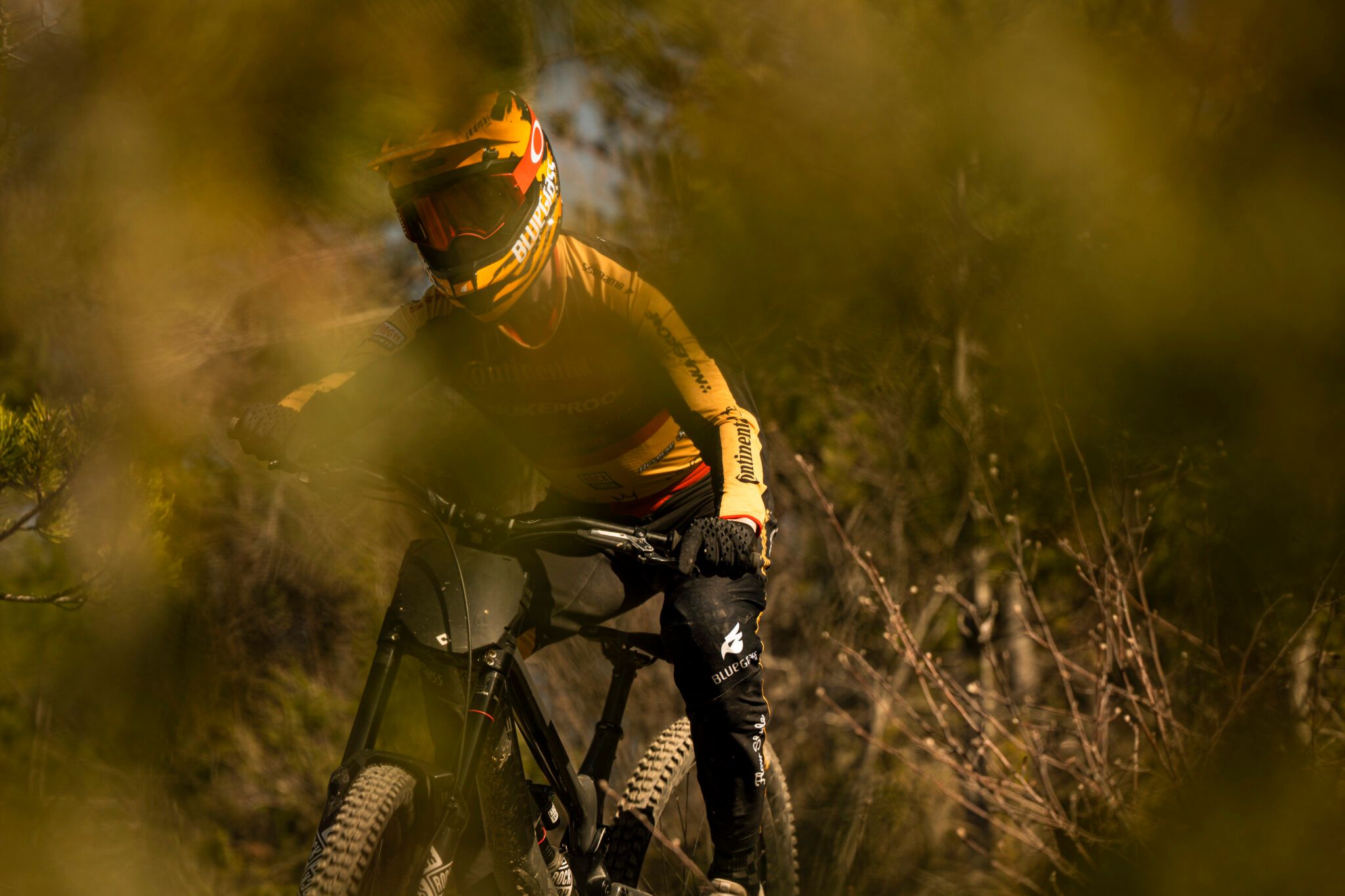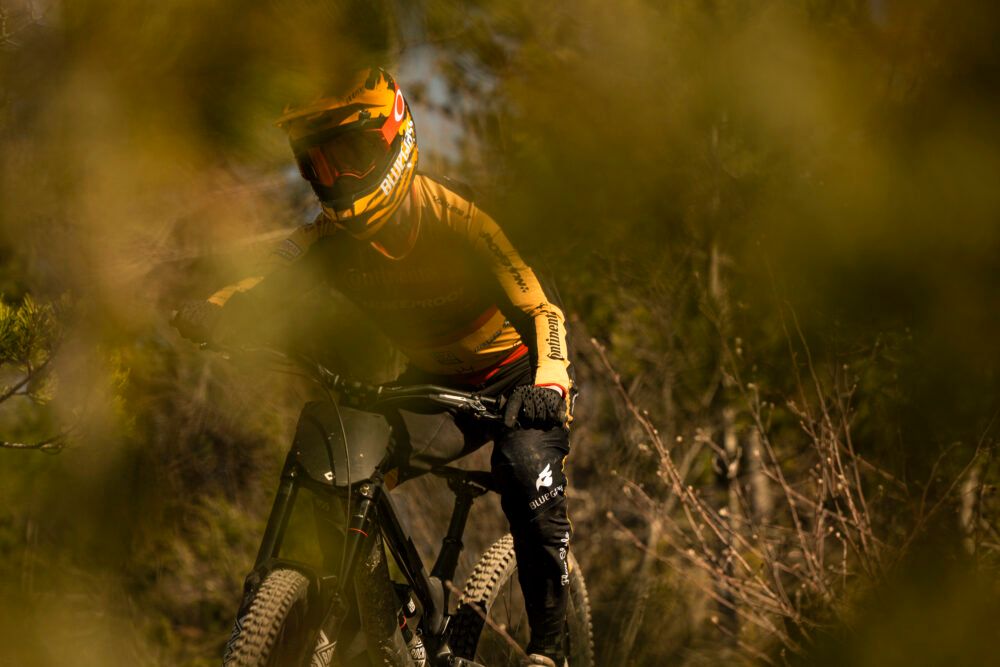 Chris tackling the diversity of the park: DH trails and big jumps on one single track.
Rocks and a flying rider – Dylan.
Slamming some berms – Veronika.
Jump line – Harry Molloy.
Pushing sideways always – Chris.
A happy team! Continental Nukeproof Factory Racing.
A happy team! Continental Nukeproof Factory Racing.
Marine ready for the season.
Harry, Veronika, Rónán, Chris – Continental Nukeproof Factory Racing.
Marine, Dylan – Scott DH Factory