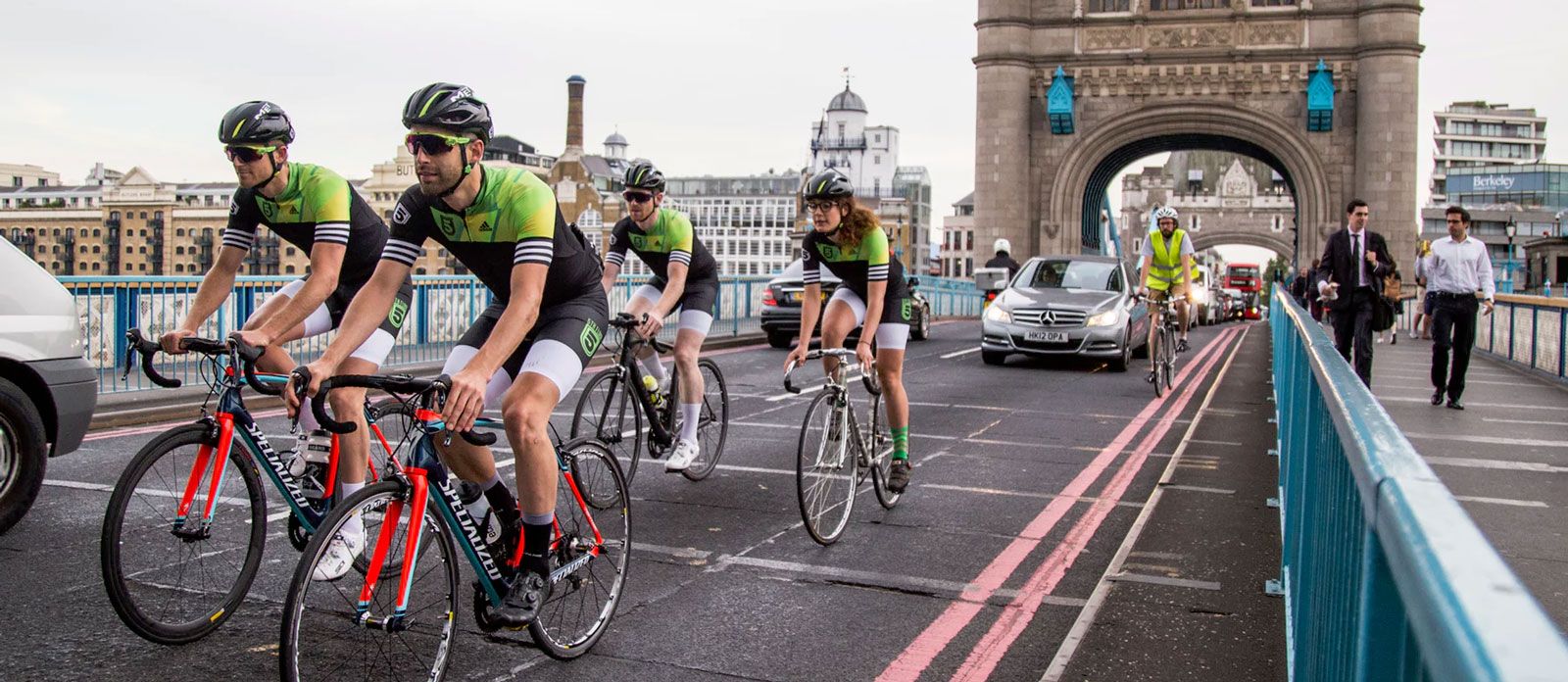 2016 RED HOOK CRIT LONDON
Team 5th Floor rides London
We met the European branch of the 5th Floor team before the 2nd Red Hook Crit in London.
In classic British fashion Reece and George arrived perfectly on time at the store where we decided to meet after a long email exchange.
5th Floor London is a 13 member team, all living in London as they have their day jobs and lives to look after.
They're a multi-disciplinary team, not all participating in fixed gear crits.
Some race road bikes, while others are cyclocross and track riders.
For that reason, so everyone on the team is preparing for Saturday's second edition of the London Red Hook Criterium.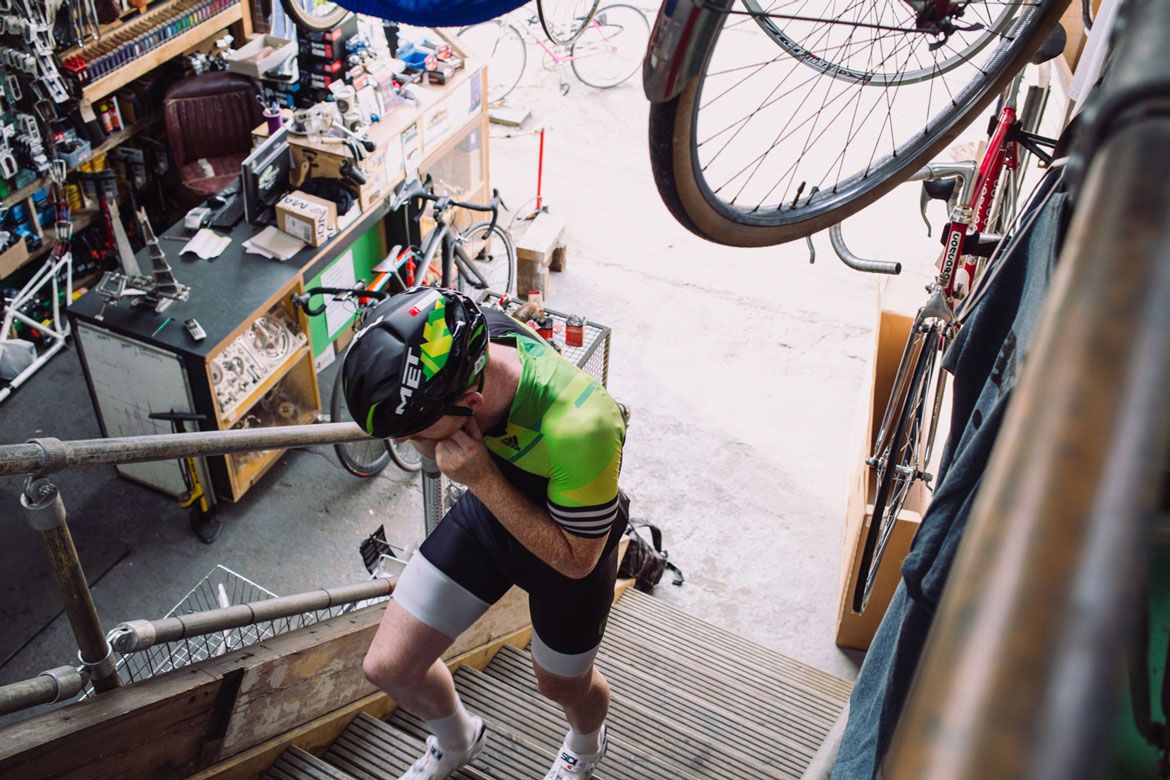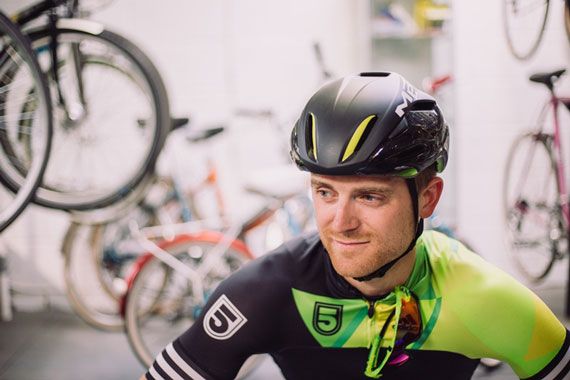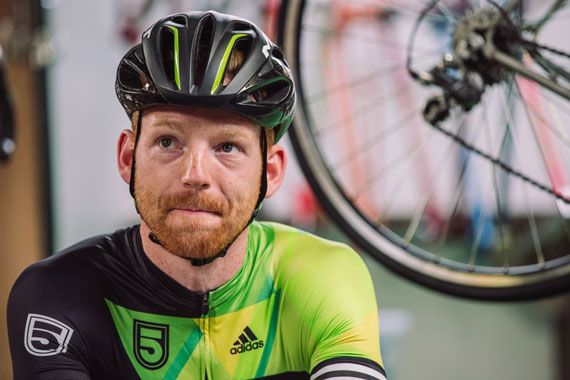 SEABASS CYCLES
SeaBass Cycles sponsors 5th Floor London, and is their favorite workshop and meeting place.
There's a lot of beautiful old steel frames hanging around, but the mechanics here definitely know how to take care of their carbon bikes.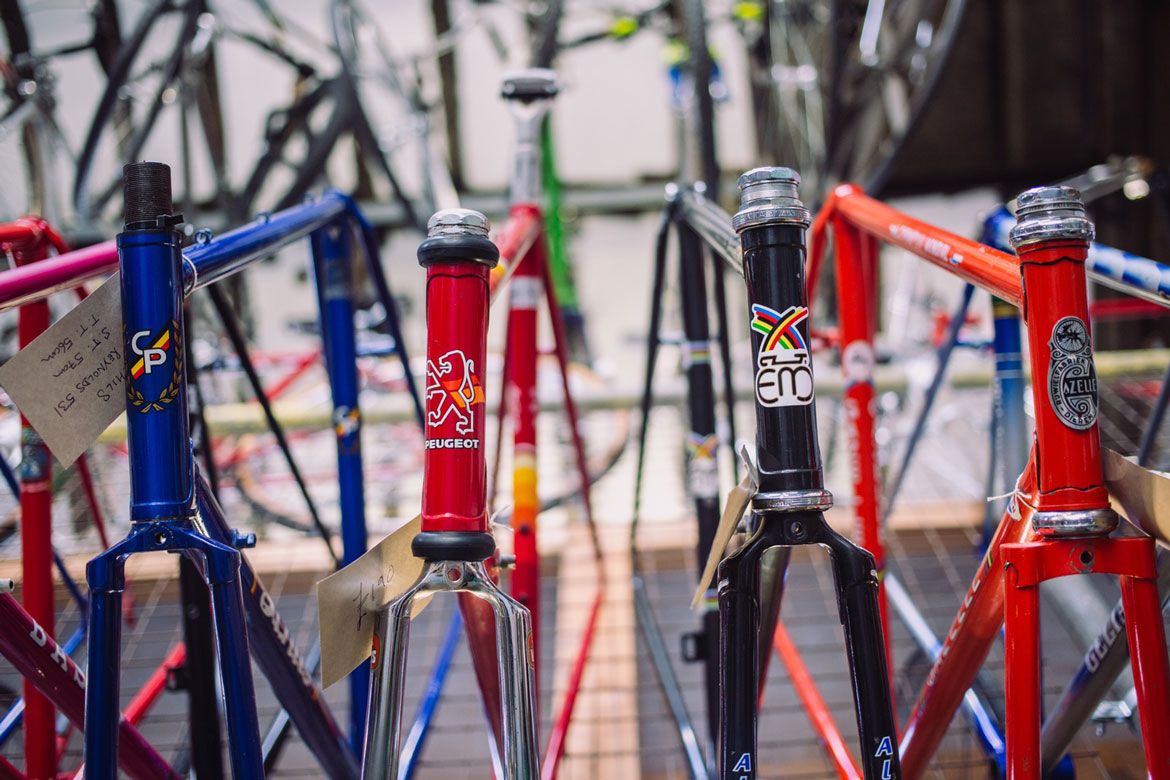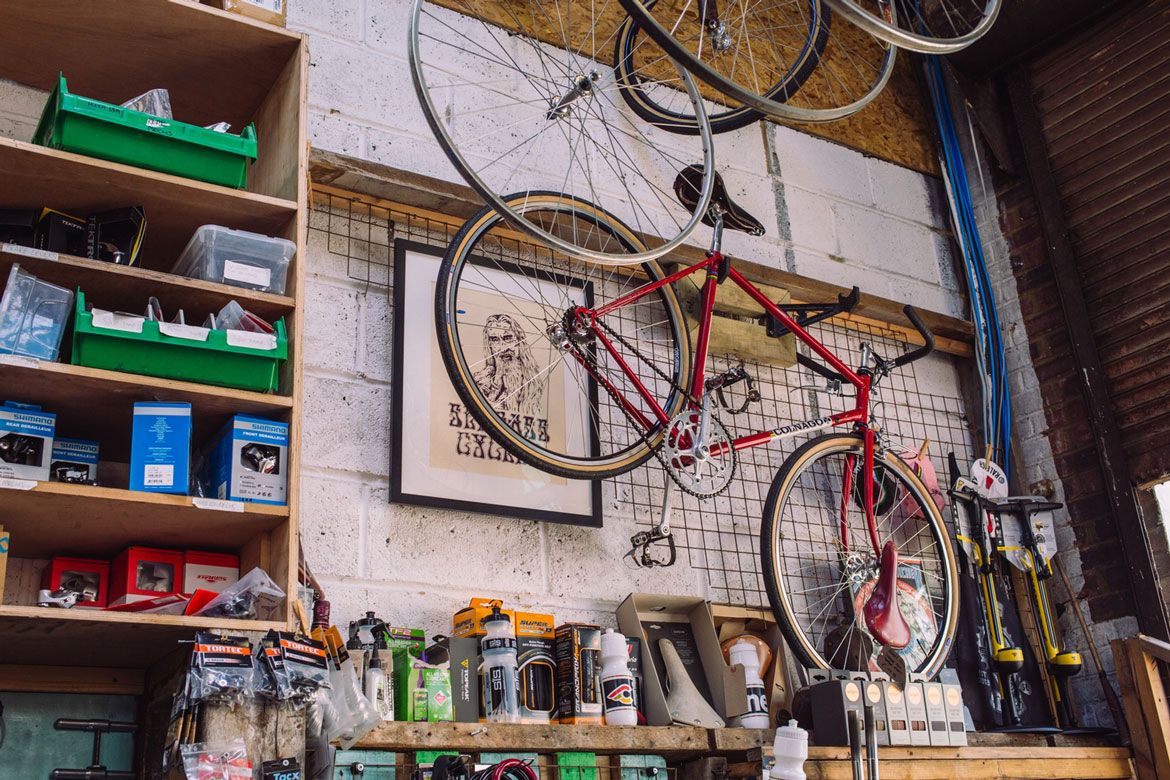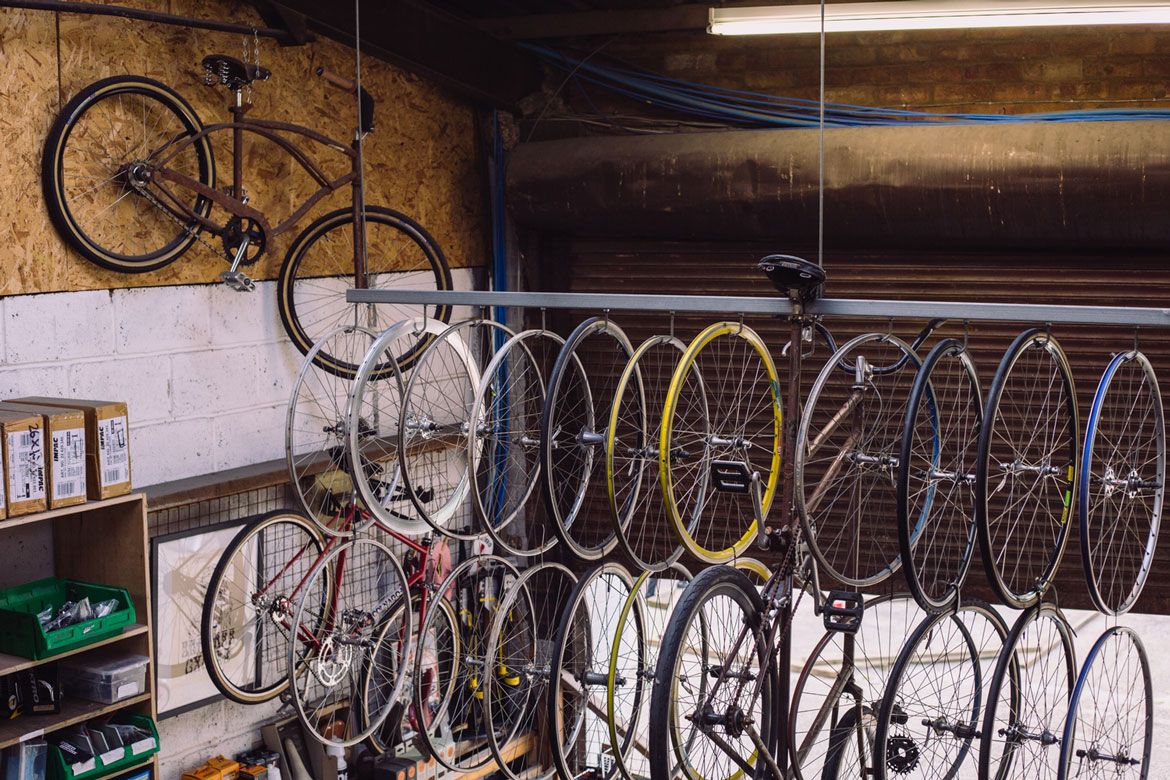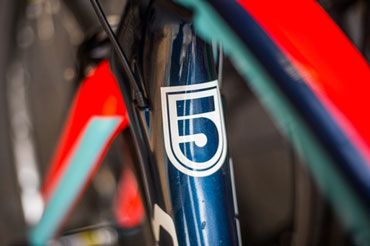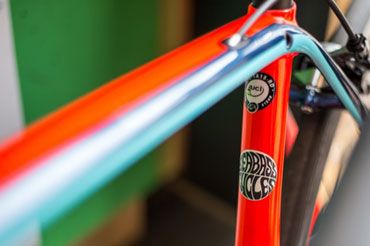 Here's Luke, an avid road cyclist and the art director of the team.
He takes care of the identity of the team, which takes its name from the 5th Floor of an East London car park, their very first rendezvous spot.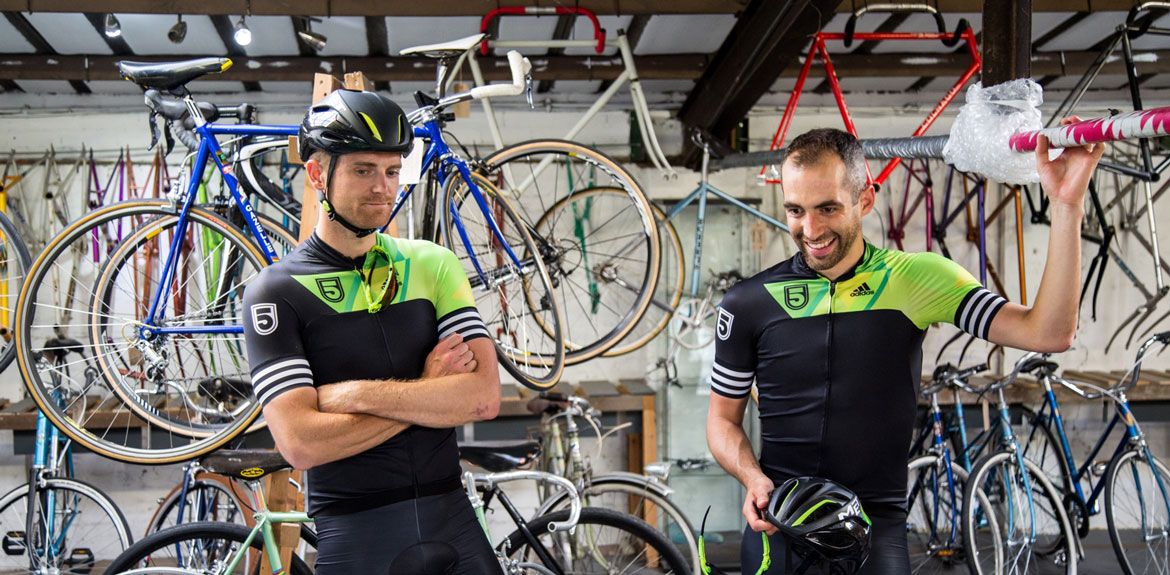 And then comes Adeline, the only one out of five women on the team that could make it today. She's from a small village in the south of Belgium.
"I'm more into cyclocross. I've started racing it last season. It starts again in very few weeks!
I have not raced in Belgium yet; it's one of the goals for this coming season. Alongside 3 peaks for example, which we will race on bikes I've made. I make steel frames."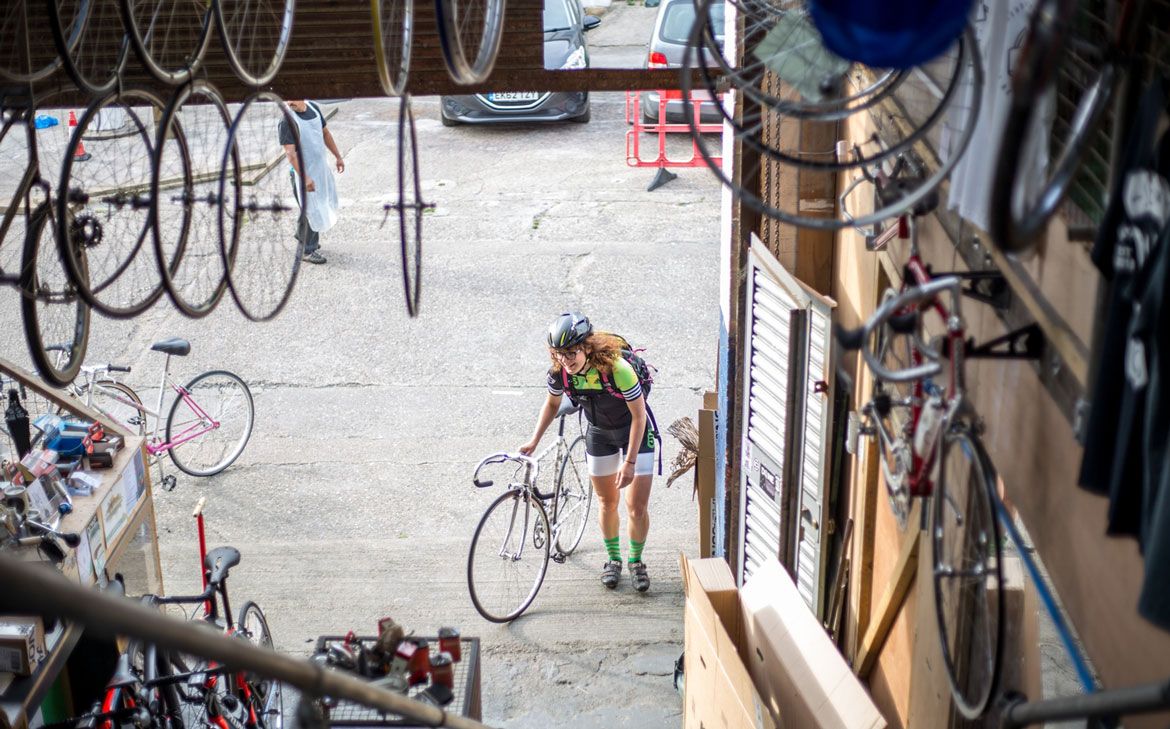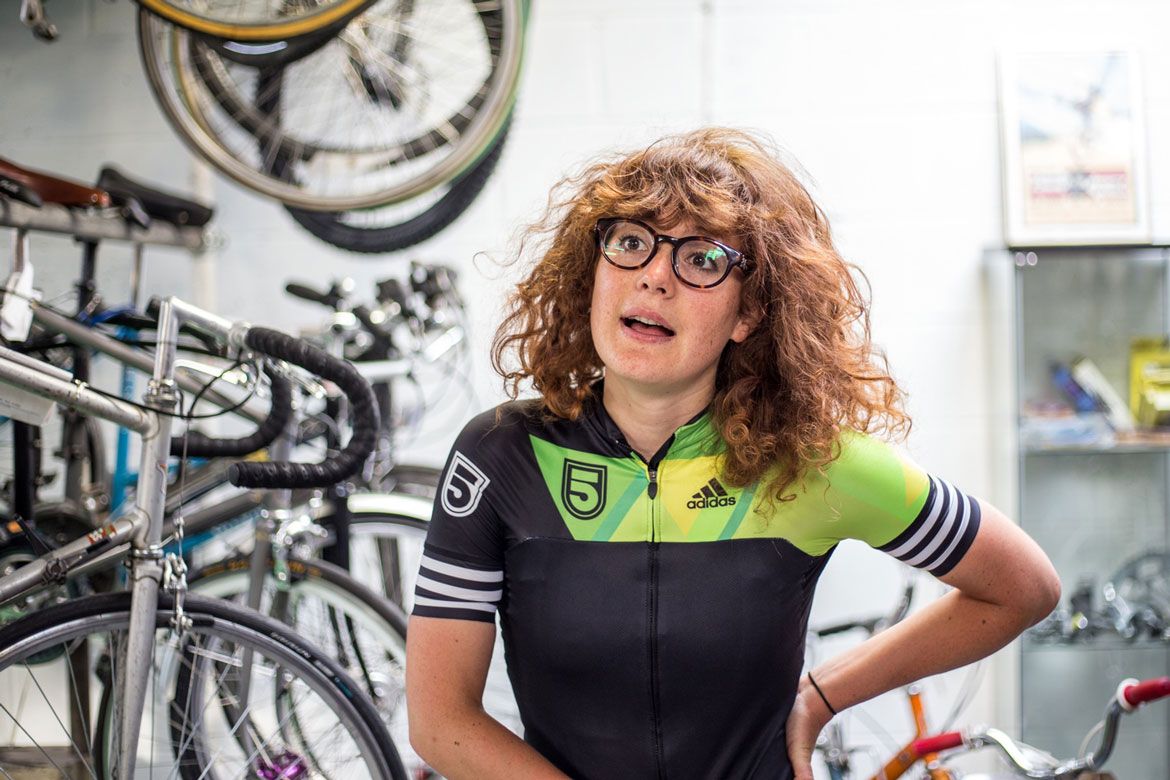 We are now ready to leave SeaBass Cycles and begin our ride together!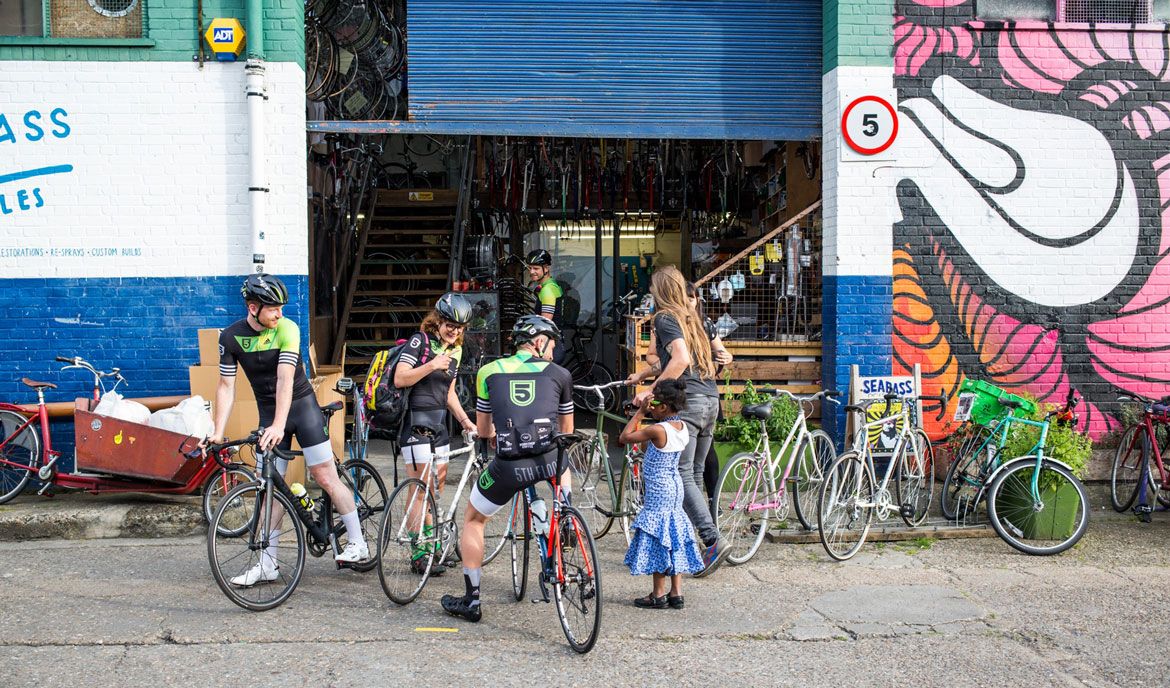 Luke will be at the Greenwich Peninsula next Saturday to support and cheer his teammates.
Together with George, Reece and Alex Blomeley, he just returned from the Tour of Sussex last week, a five stage road race where they had to face, amongst other things, a lot of young riders and a nasty team time trial.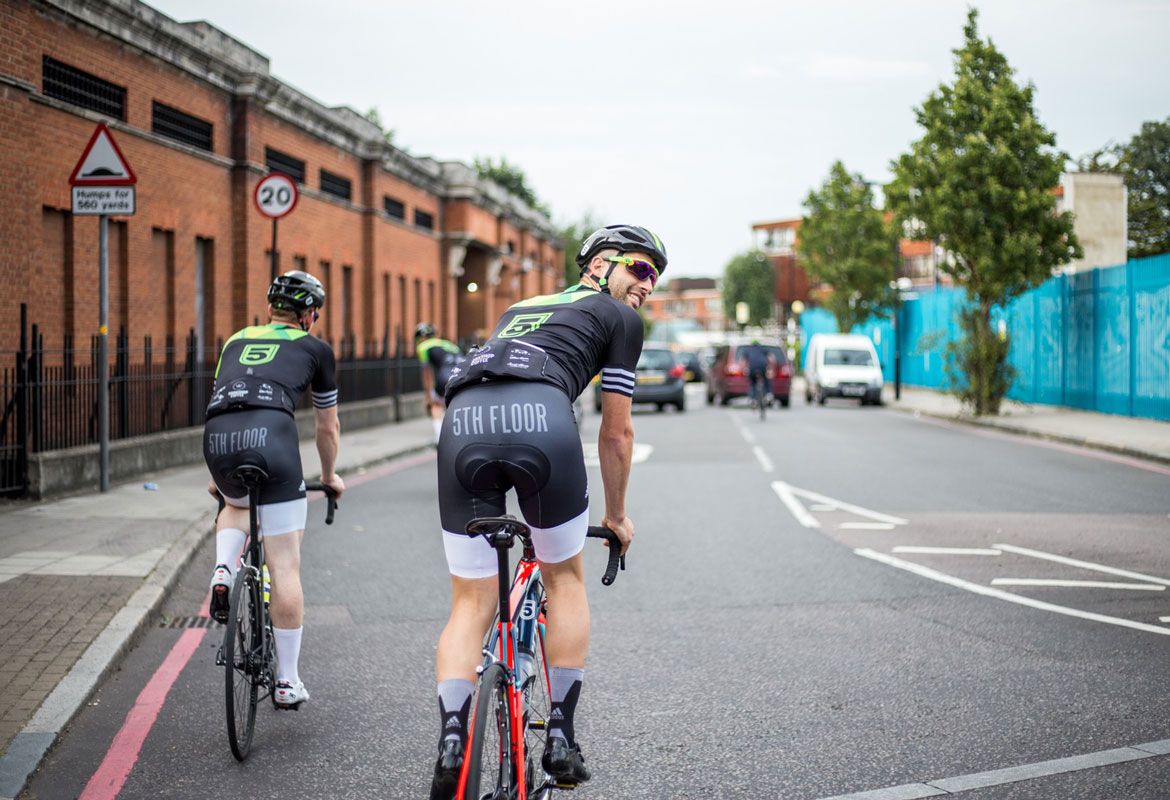 Adeline won't race on Saturday as she's heading home to visit her parents after a long absence this weekend.
"Usually, I bring my cross bike with me in Belgium, but mostly to get very lost deep in the nicest forest.
Trails are amazing around where I'm from, and I mostly go back there when I need a bit of distance from the hectic life in London."
"I'm sorry I won't be able to help Aoife (Doherty), she won't have any teammates to work with during the qualifiers and the race."
Aoife will make it to the 13th lap when, along with 18 other riders, she will be lapped by the sensational Dani King, British pro track World Champion and Olympic gold medalist.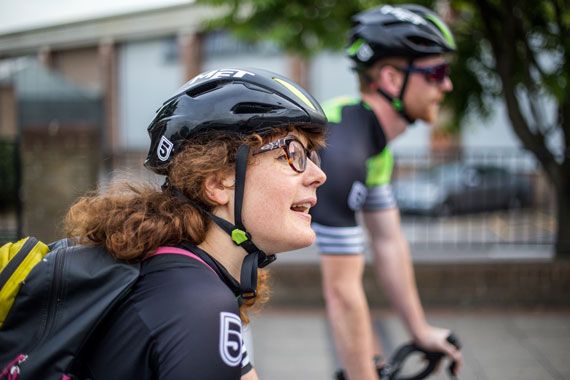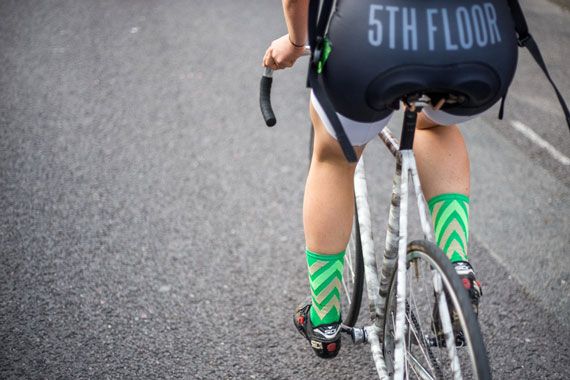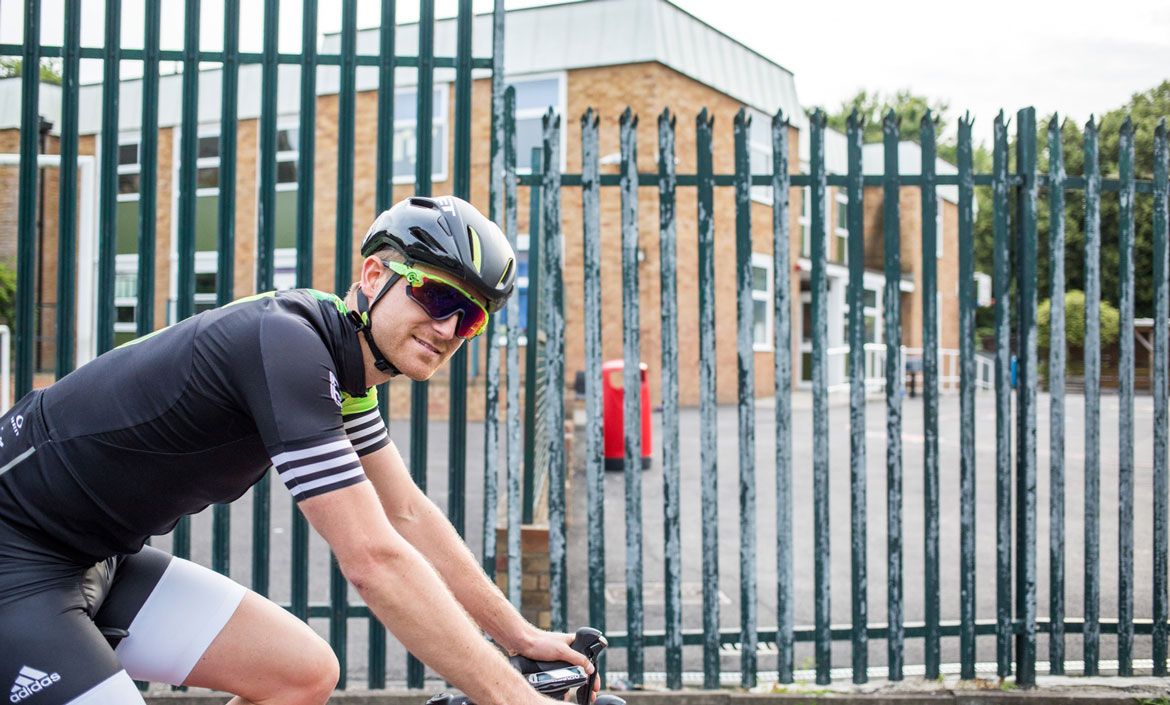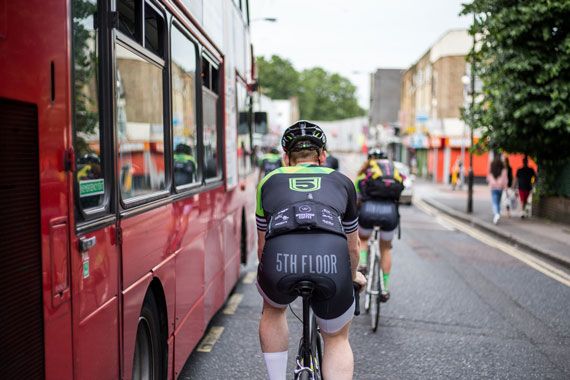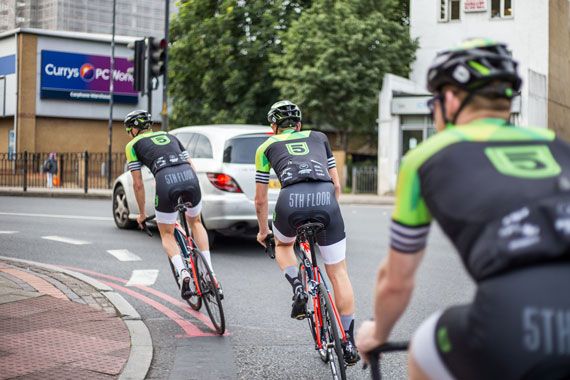 Reece can't remember how many RHCs he's ridden for sure, but it must be close to ten, he says.
He's one of the ten racers to watch closely on Saturday as he made it to the Red Hook Crit riders countdown.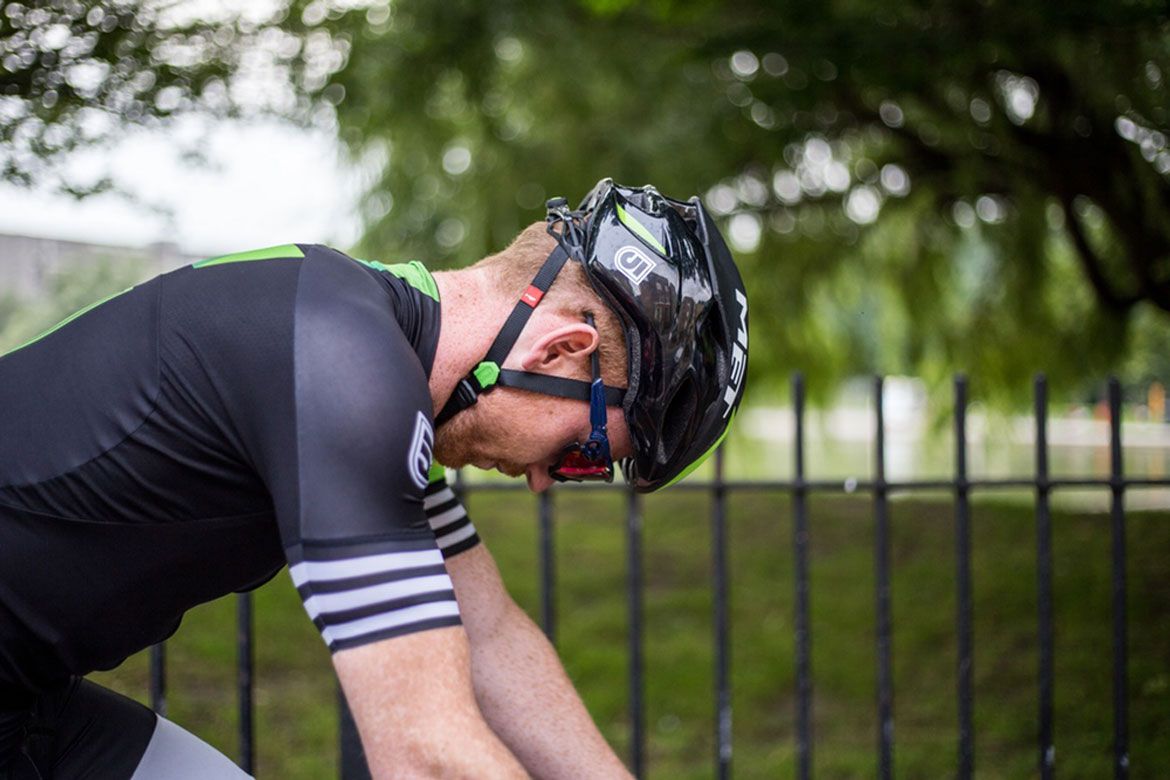 BURGESS PARK STOP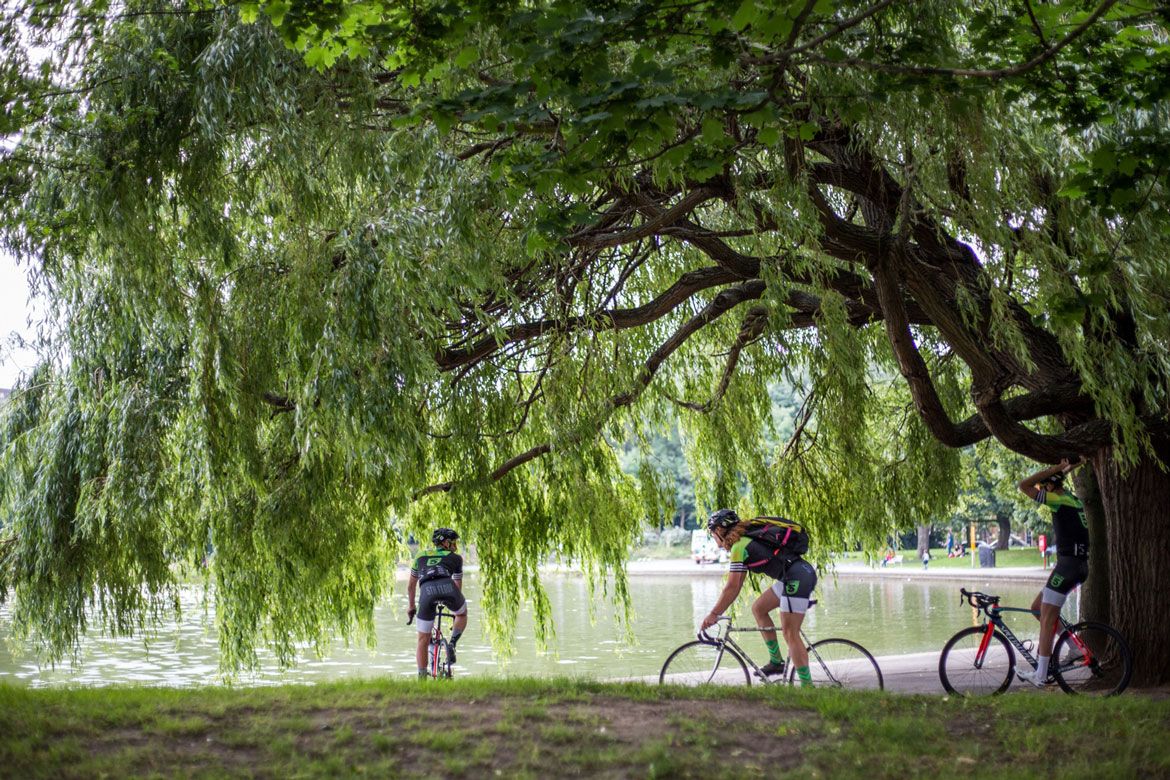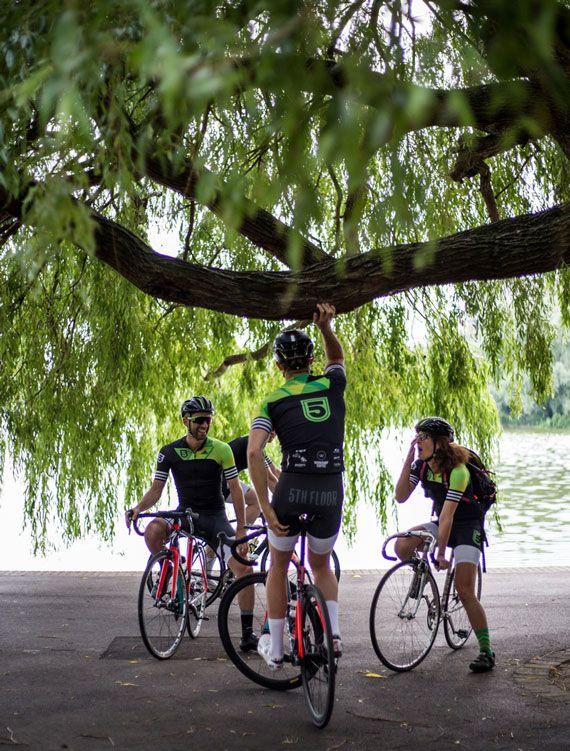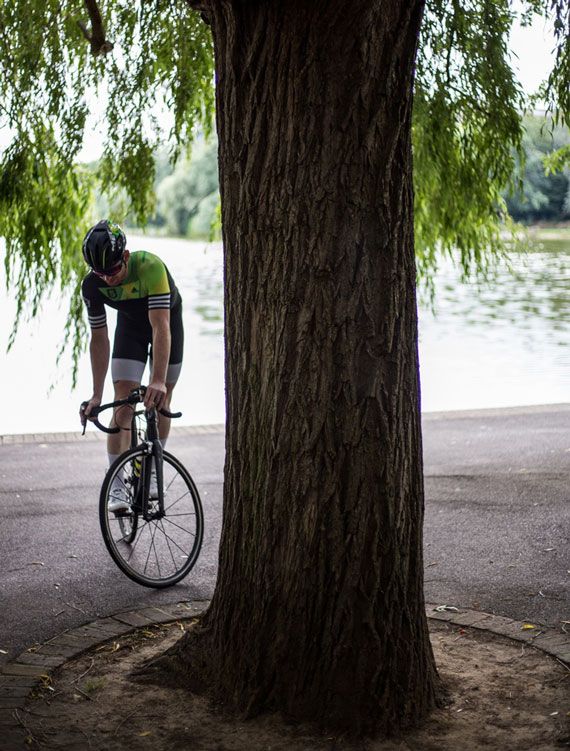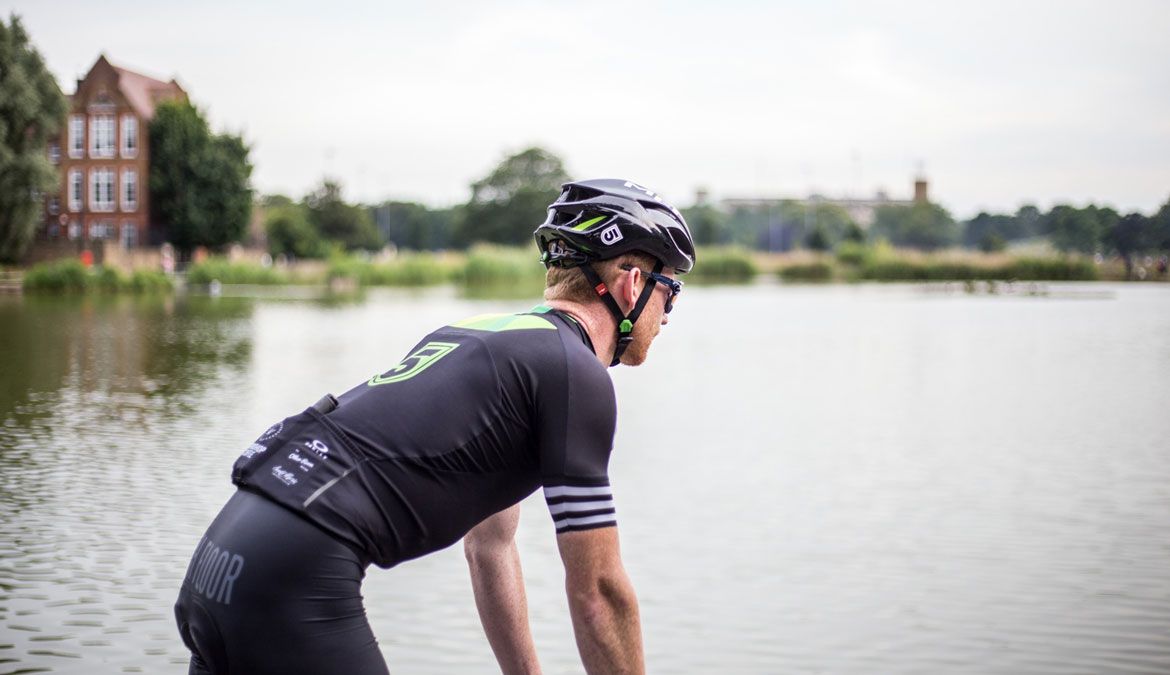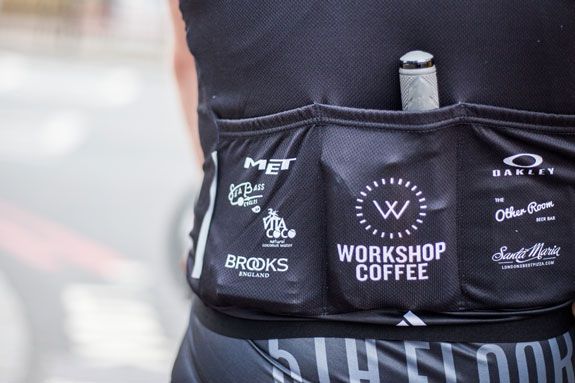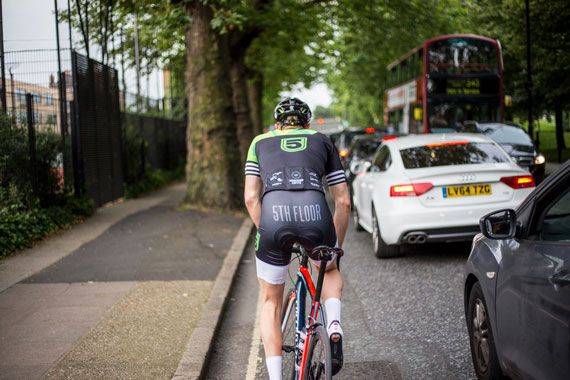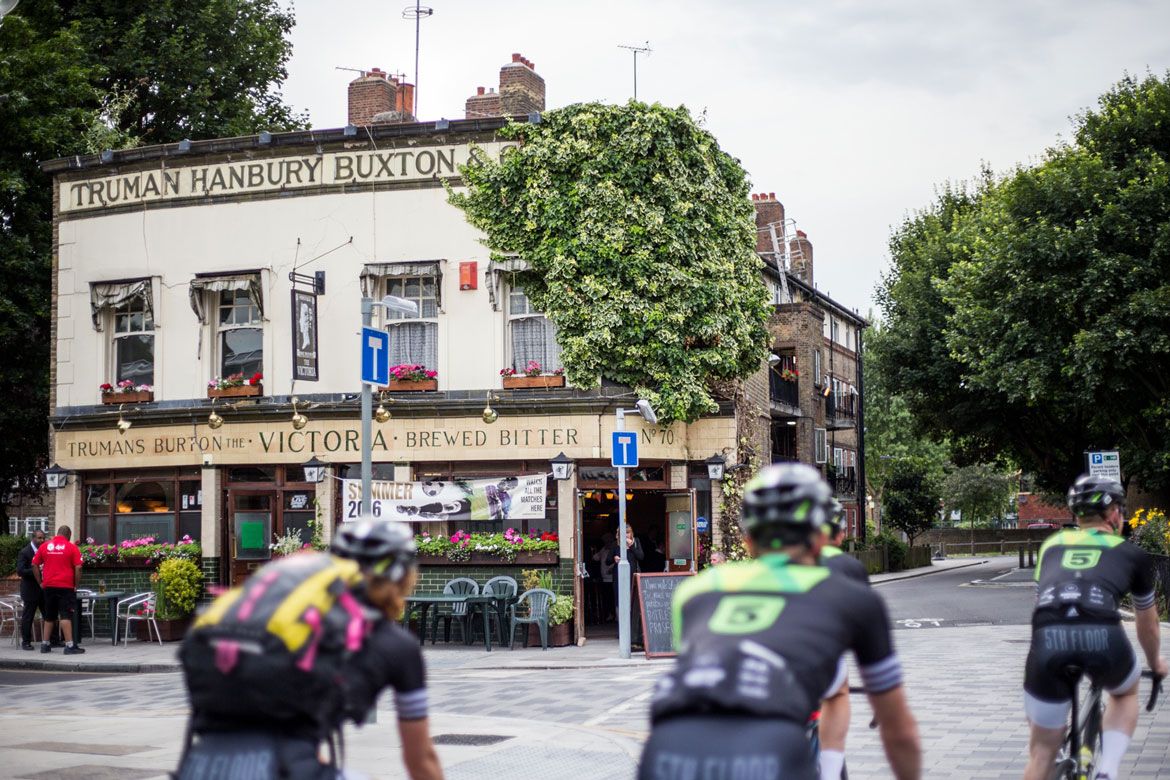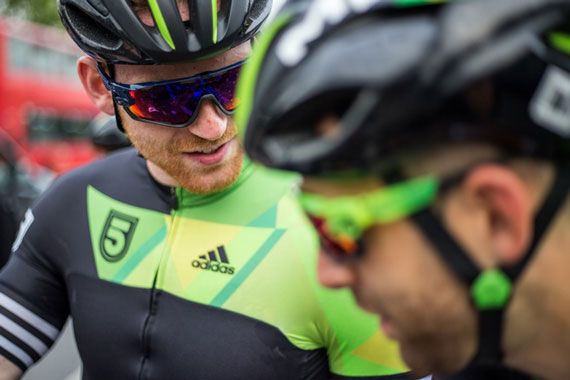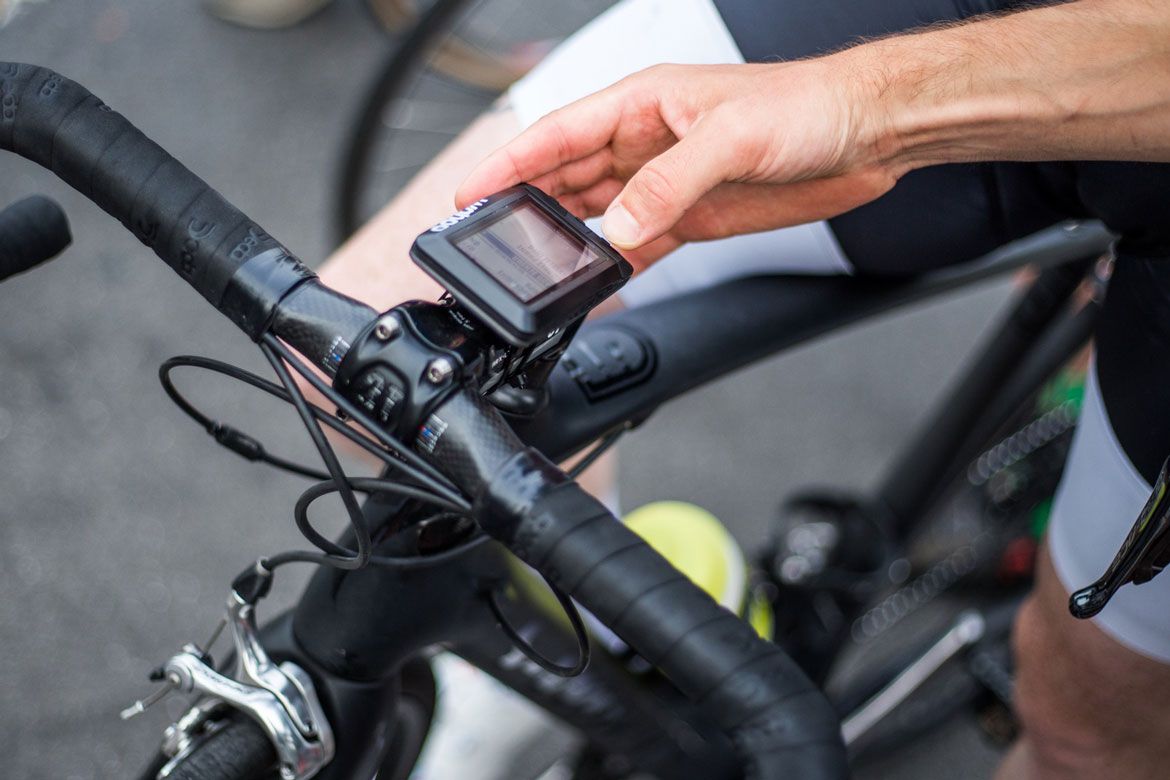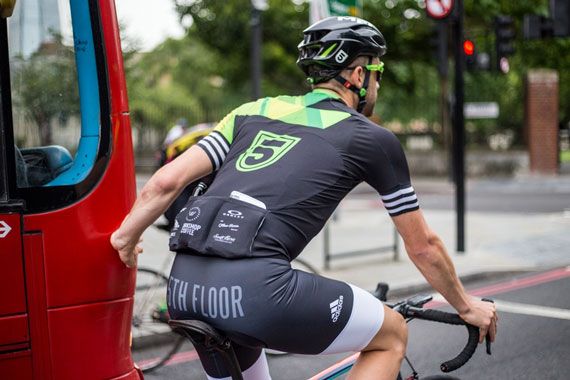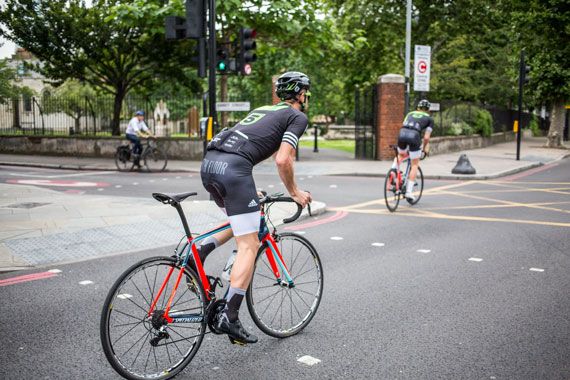 THE BLUE TOWER BRIDGE
And here we are on one of the most iconic bridges in the city.
The architecture is amazing, and quite different from the last bridge we shot in New York, particularly from a cyclist's point of view.
Here we didn't have the luxury of a separated pathway, having to get along with a busy mass of cars, buses, cabs and vans.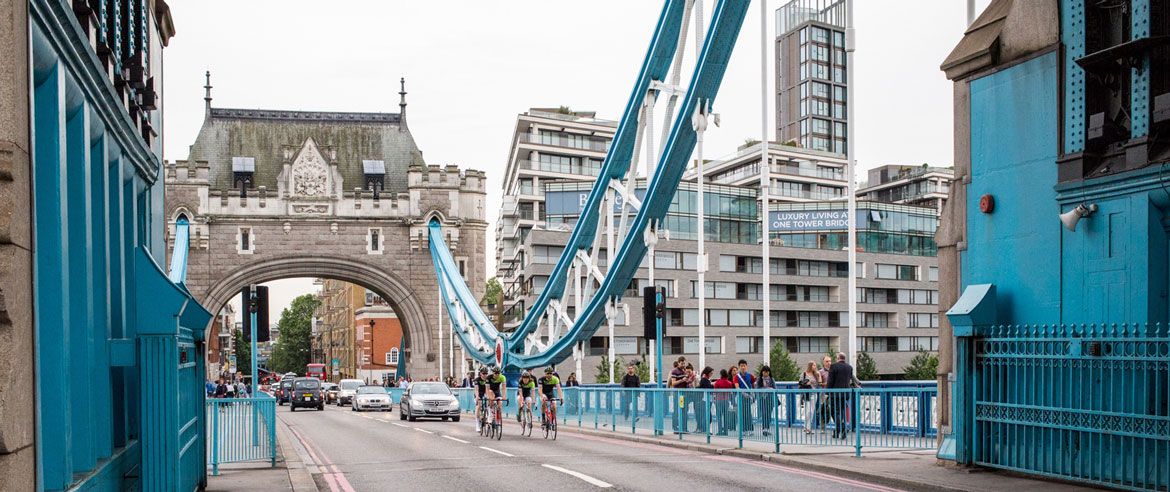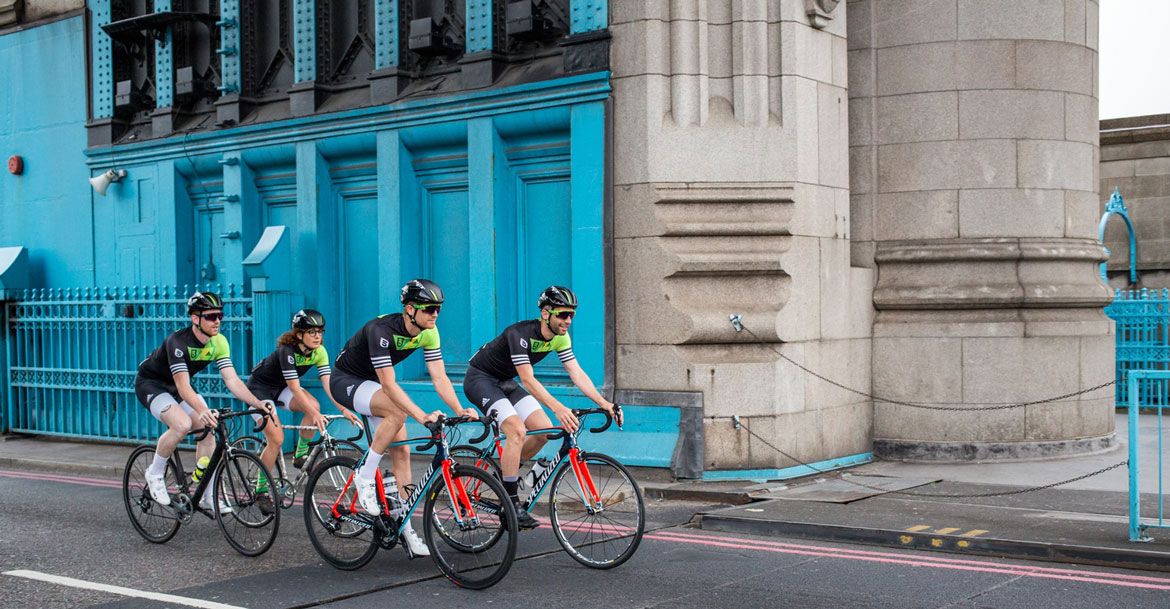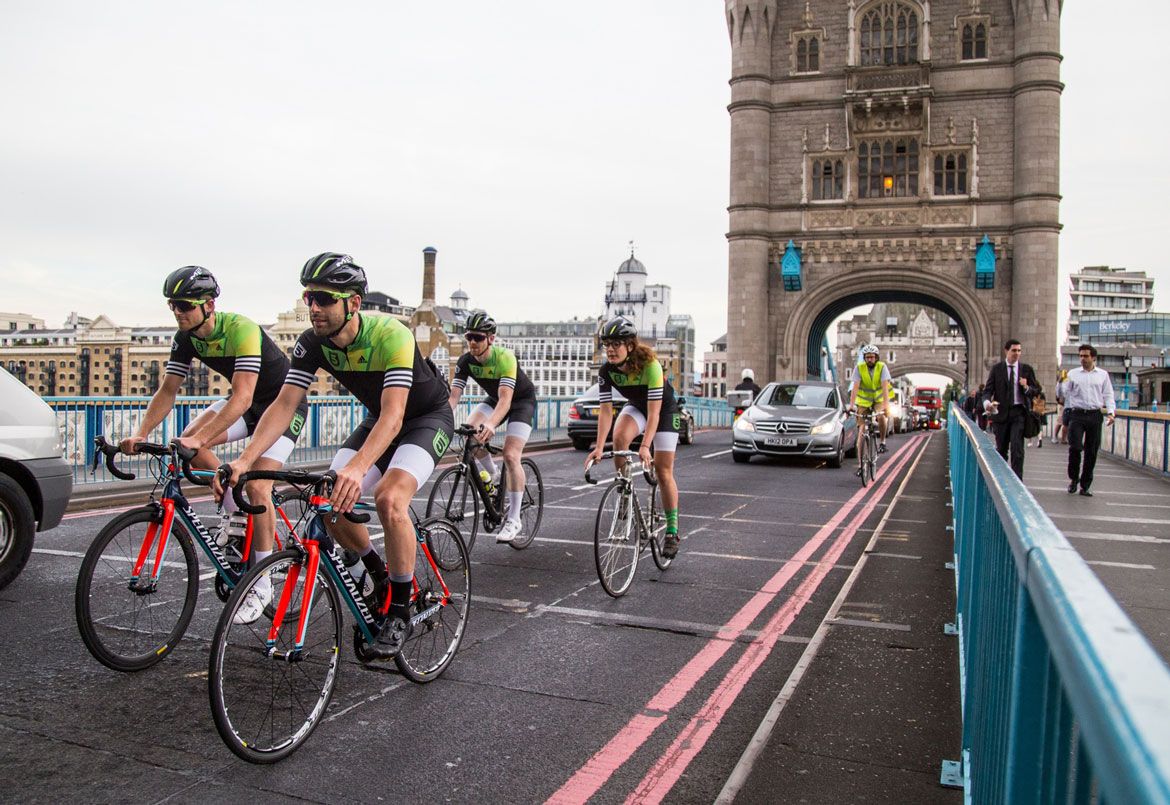 The sun is setting and it's time to get some rest and a drink, so we head to The Other Room, just down Tower Bridge road.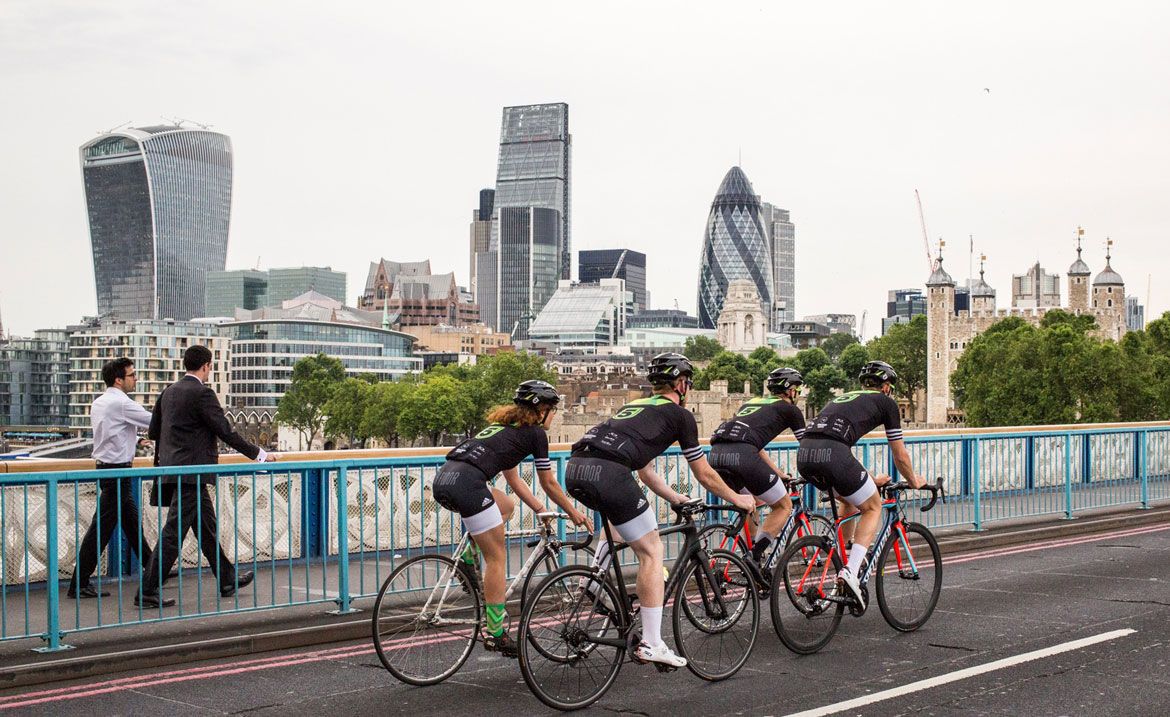 As we ride toward the bar a friendly cyclist says hello to our Belgian friend.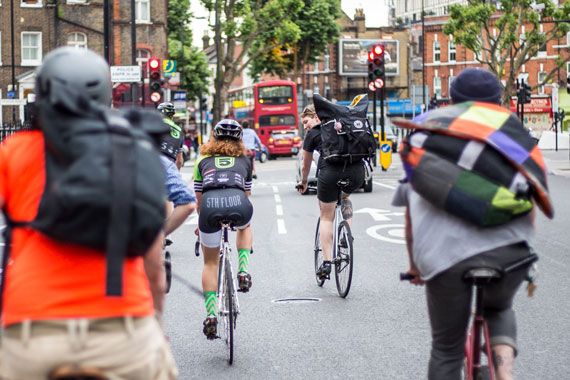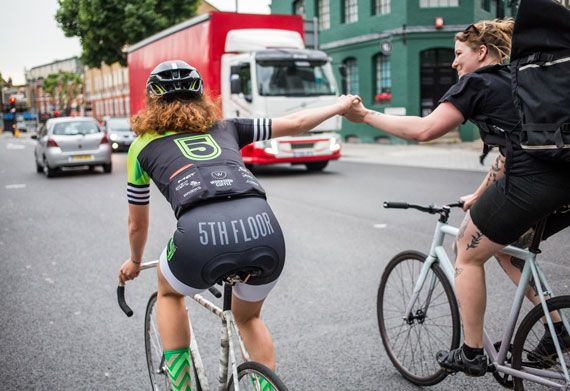 She's Lucy!" Adeline says "She's an incredible woman who, amongst other things, facilitates workshops about street harassment,
runs fixed skills sessions with mates and just bring so much good vibes in the cycling scene."
THE OTHER ROOM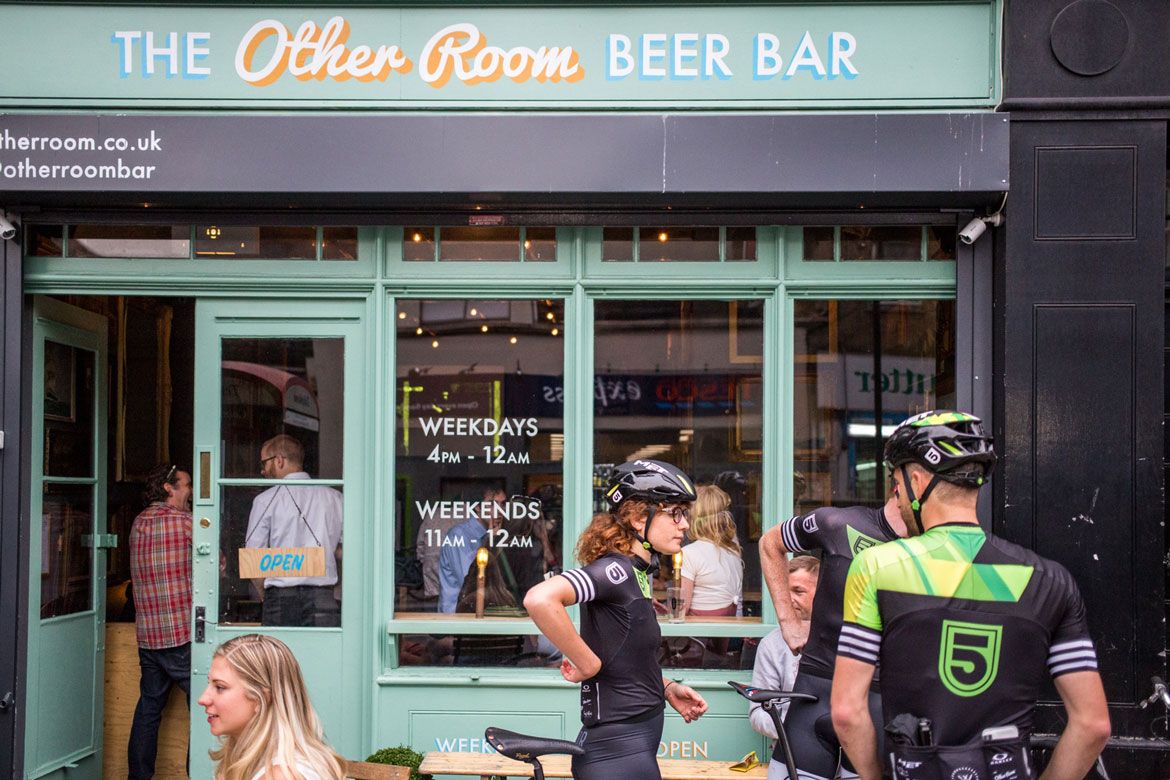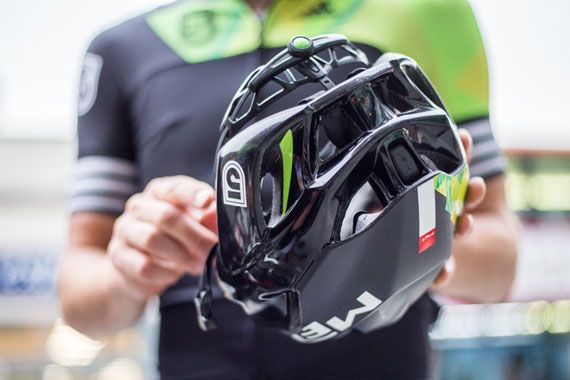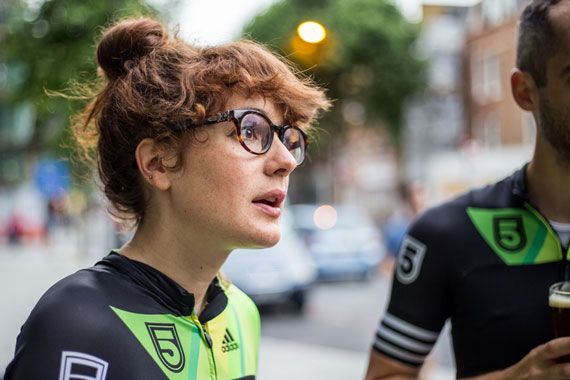 George and Reece drink sodas, as they have a big race in just a few days.
Reece will finish his RHC in 29th position, five ahead of teammate Alex Blomeley.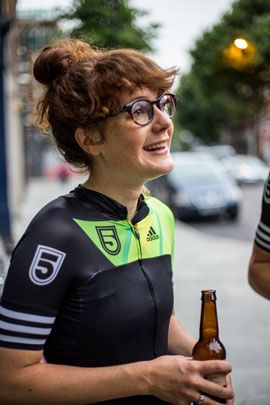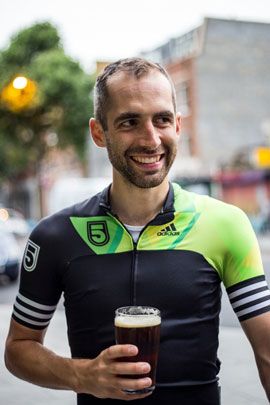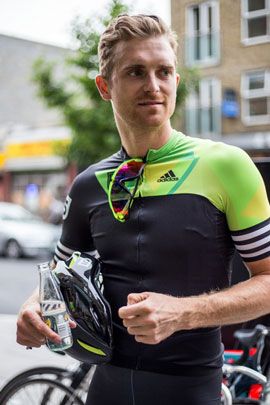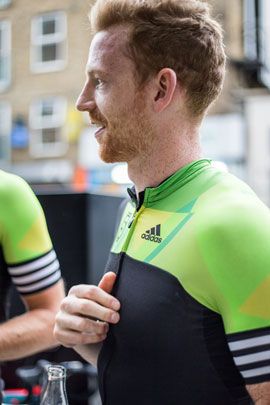 George says he has no expectations at all for the London RHC.
"It's really difficult to work together as a team, both during the RHC and before.
At the races we take part in, you see all this teams that look like they're a family that live together,
while in reality for us non-professionals, it can be a real struggle to find the time to train together as we all have our jobs and personal lives to juggle with too."
He will finish the race in 26th position, a great result considering that only 37 out of the 92 riders
that took the start made it to the end of the race without crashing or being lapped by the winner, Colin Strickland.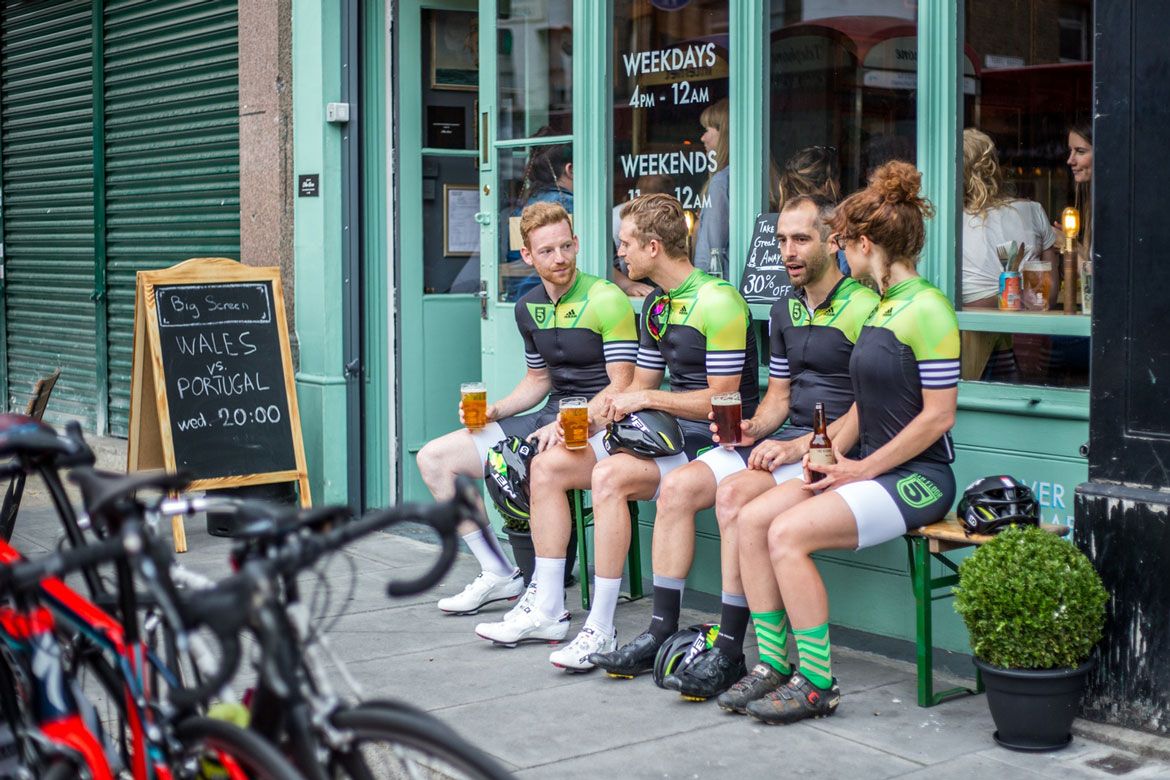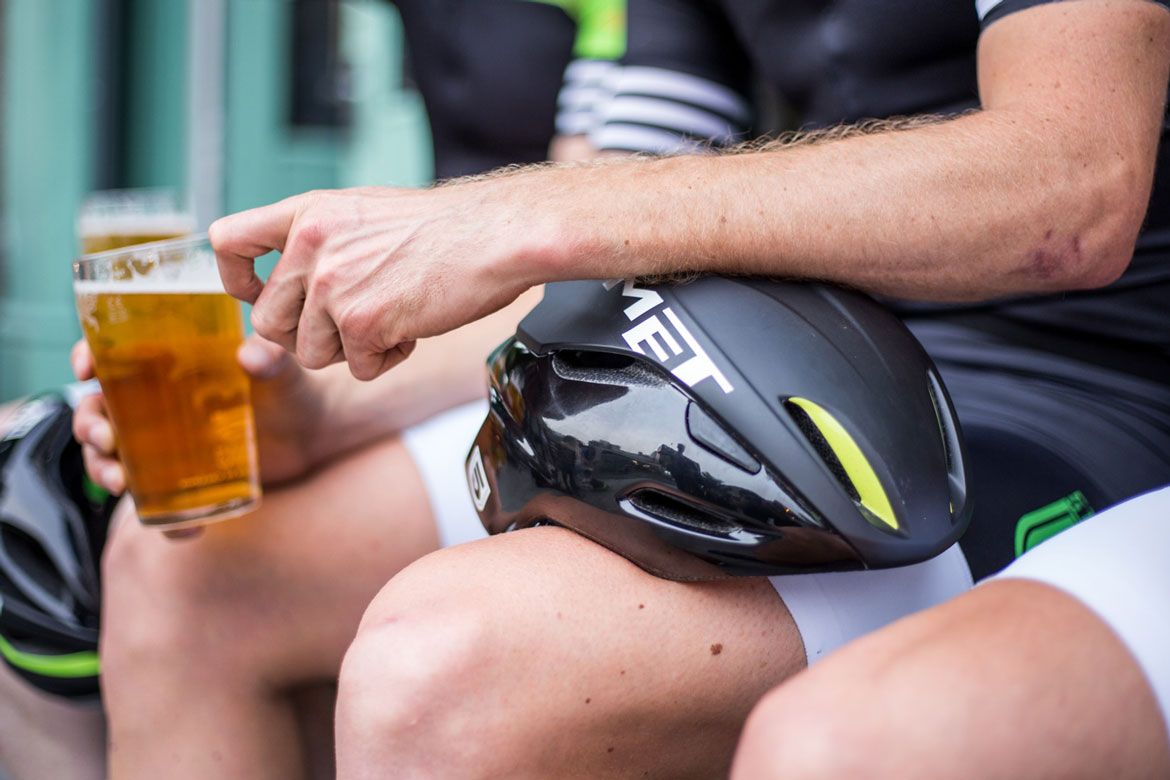 George runs this bar so he treats us with beers and some great food.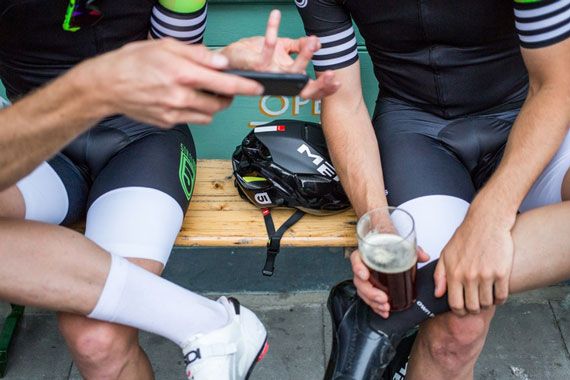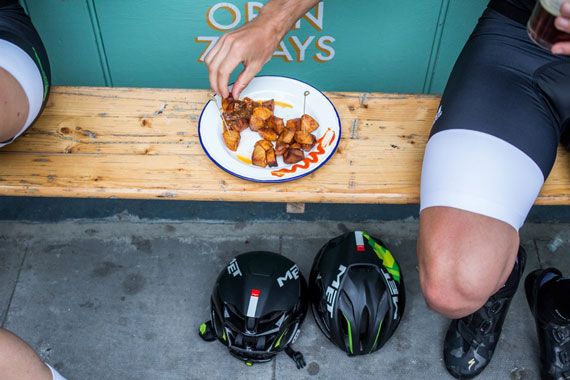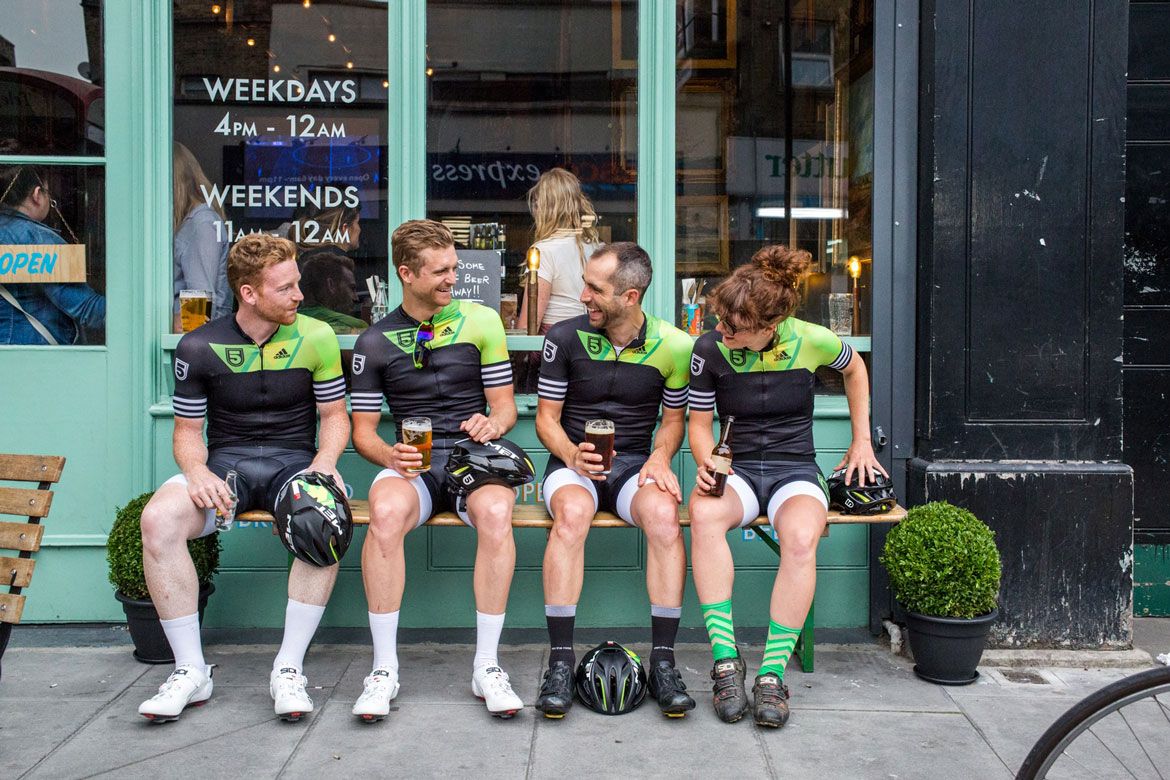 Photos and words by Tornanti.cc