Arabic music blasts out of the radio of our hire car as we cruise north up the highway. The Southern Jordan city of Aqaba sits behind us, a memory; we drive northwards towards the lowest place on earth, the Dead Sea, with indecipherable lyrics coming at us on the tinny radio.
The desert scenery on both sides makes us desperate to ride; this is full immersion in Arabic culture.
After less than 12 hours, Jordan is getting under our skin and we're confident that our bikes will fit in well amongst the sea of Toyota LandCruisers and Hiluxes.
The BMC Urs gravel bikes in the back of the blue Dacia Duster are ready for their first experience of Jordanian gravel. They had travelled here for the purpose of seven day rides–loosely (and somewhat apprehensively) planned on komoot, based on contour lines and line thicknesses.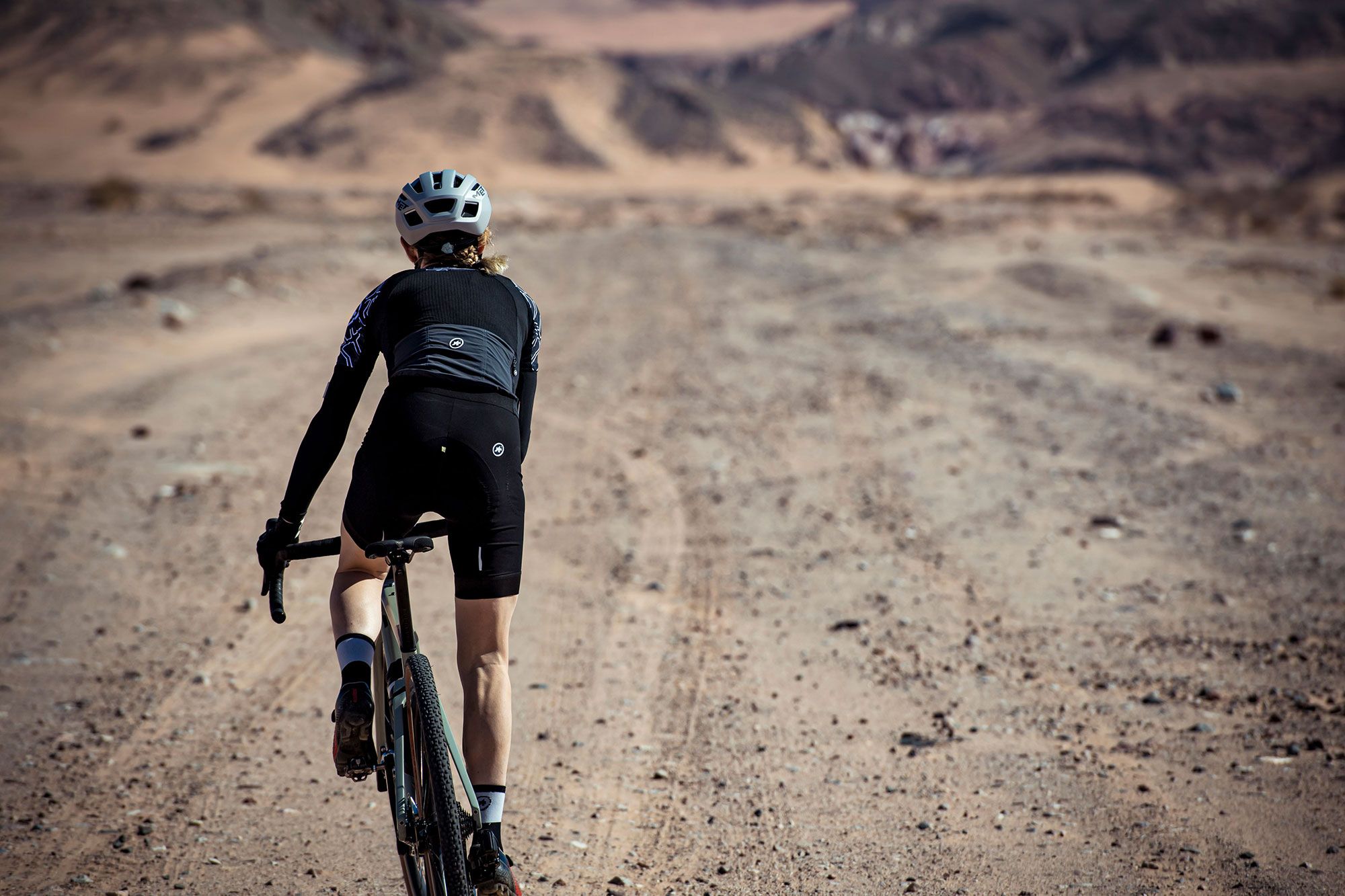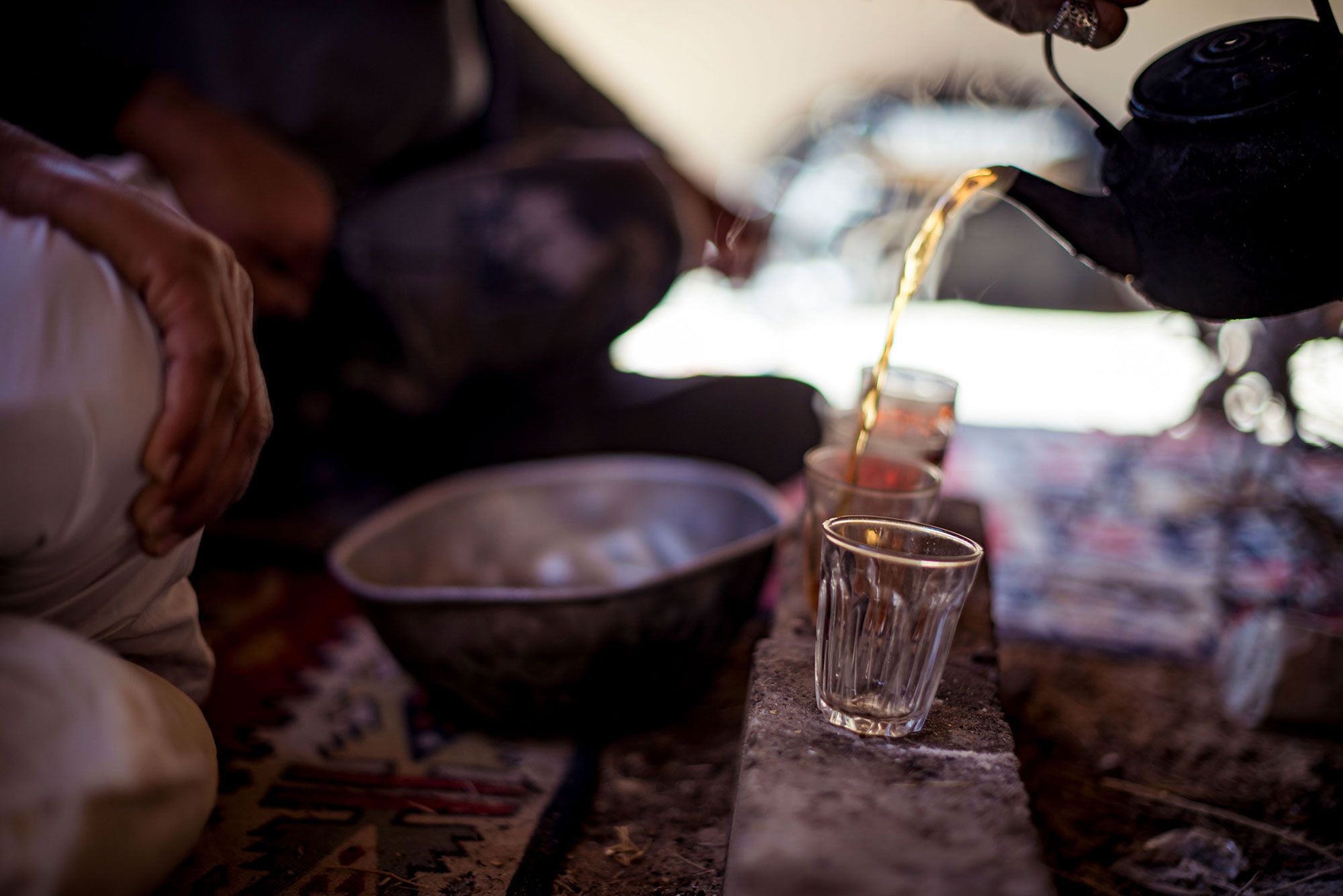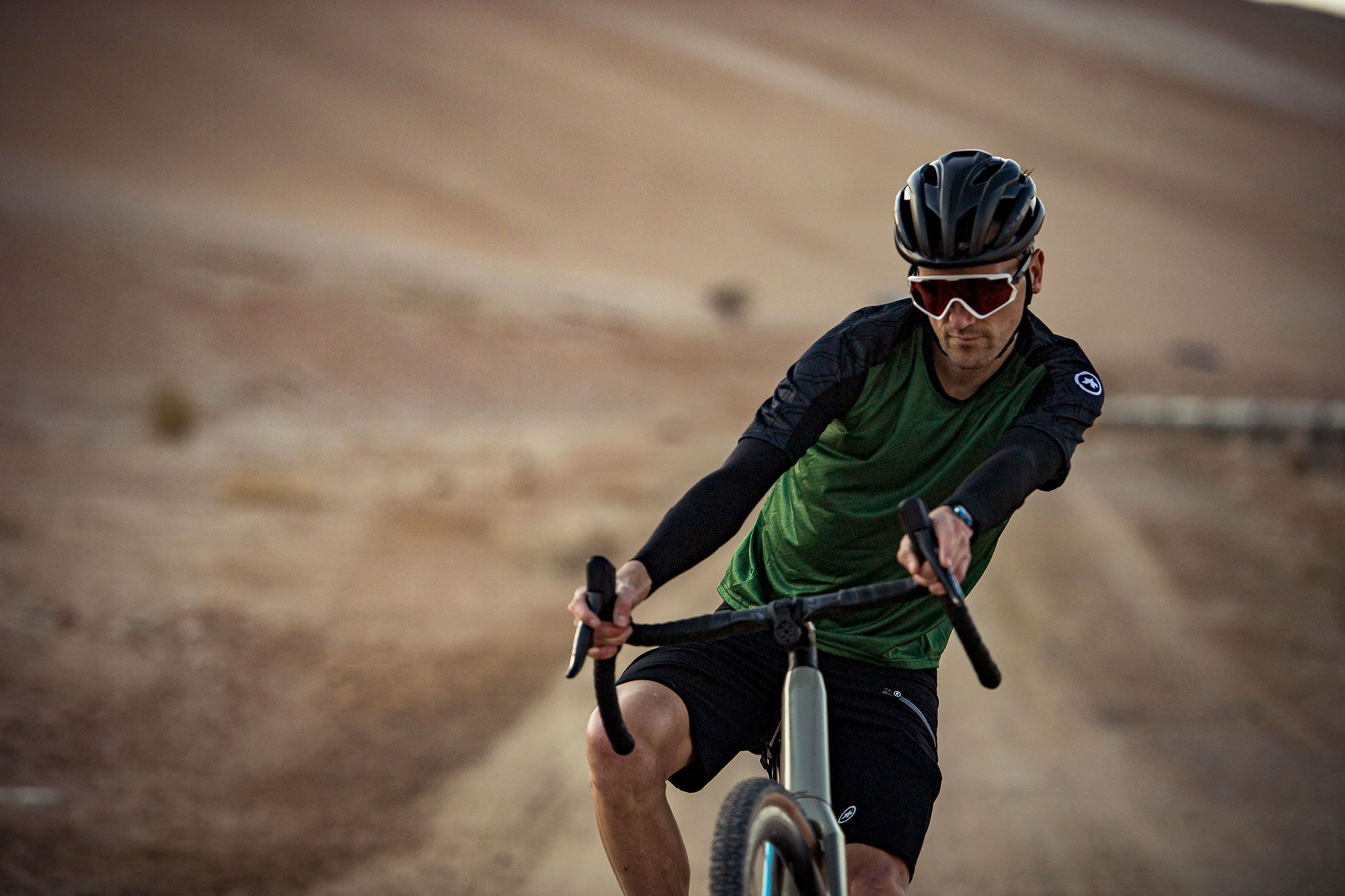 In the English language there are only limited internet resources on cycling in Jordan.
A range of emotions flit through our heads the first time we're offered tea in the middle of the desert.
Our bikes are thrown unceremoniously into the back of the pick-up and we set off.
The invitation comes from two guys in a white Toyota Hilux. Of course, we say yes.
The drink is sweet and sugary, so are our hosts.
They become our first Jordanian friends, and later in the week we rejoin them to ride bikes on their local trails. They brim with hospitality; a trait that we encounter time and time again. In fact, every single time we stop to check the route or take a photo, we receive an invitation for tea, or even dinner.
Our limited common language doesn't stretch much beyond famous people and the basics of Arabic:
"Mr Bean?" "Harry Kane?" "As-salam." "Shukran" "Welcome, welcome".
But nonetheless it's warm, heartfelt and makes us feel welcome.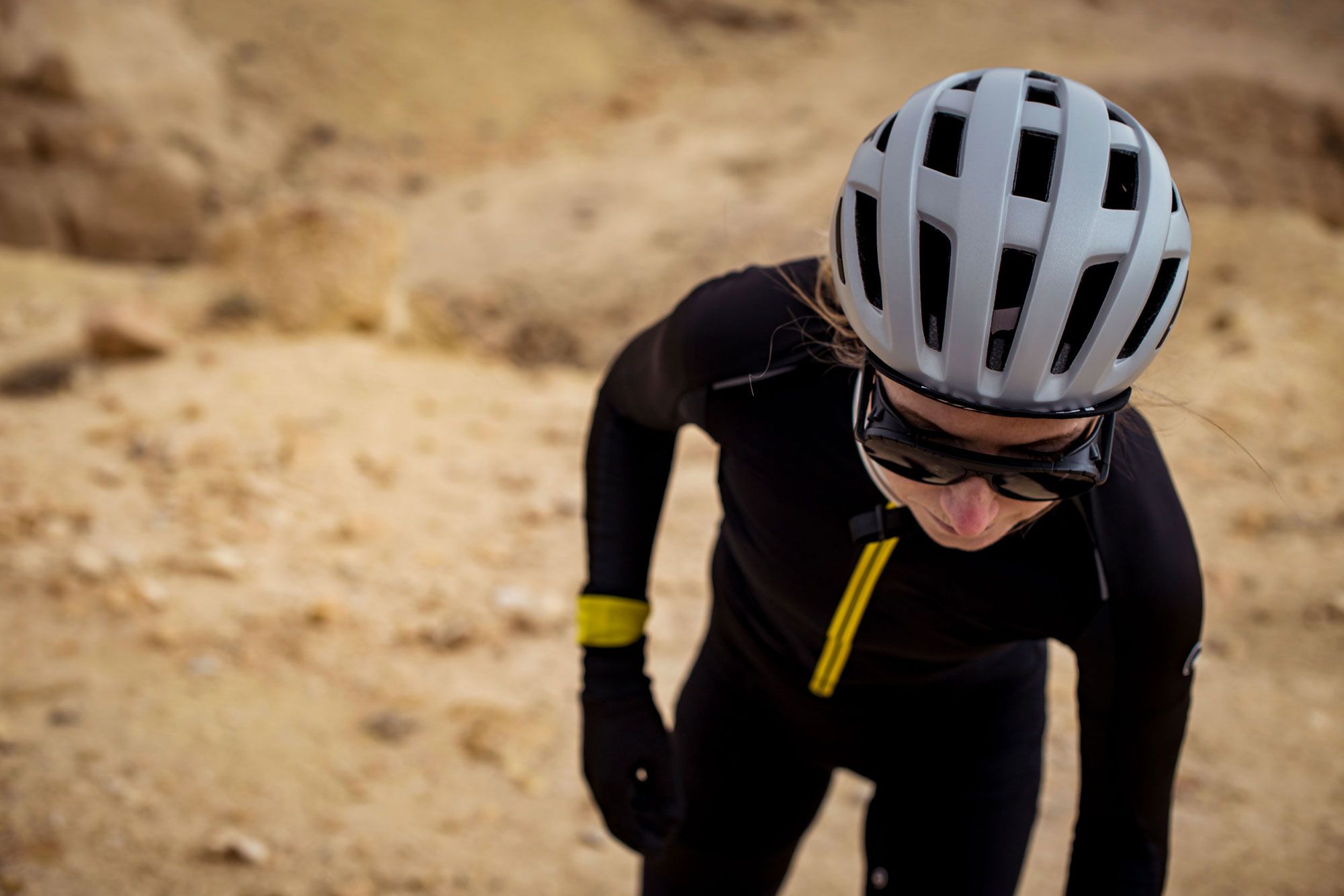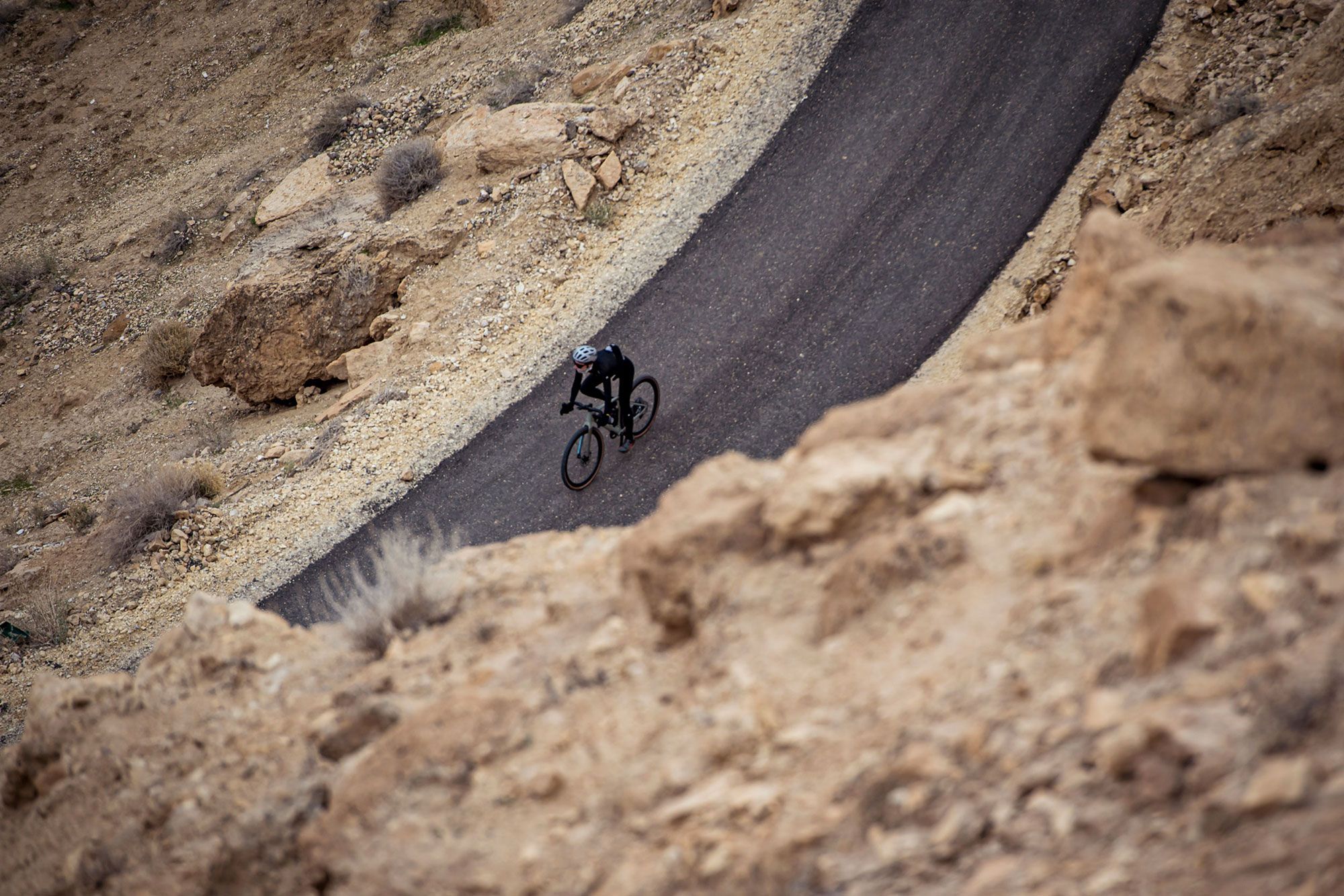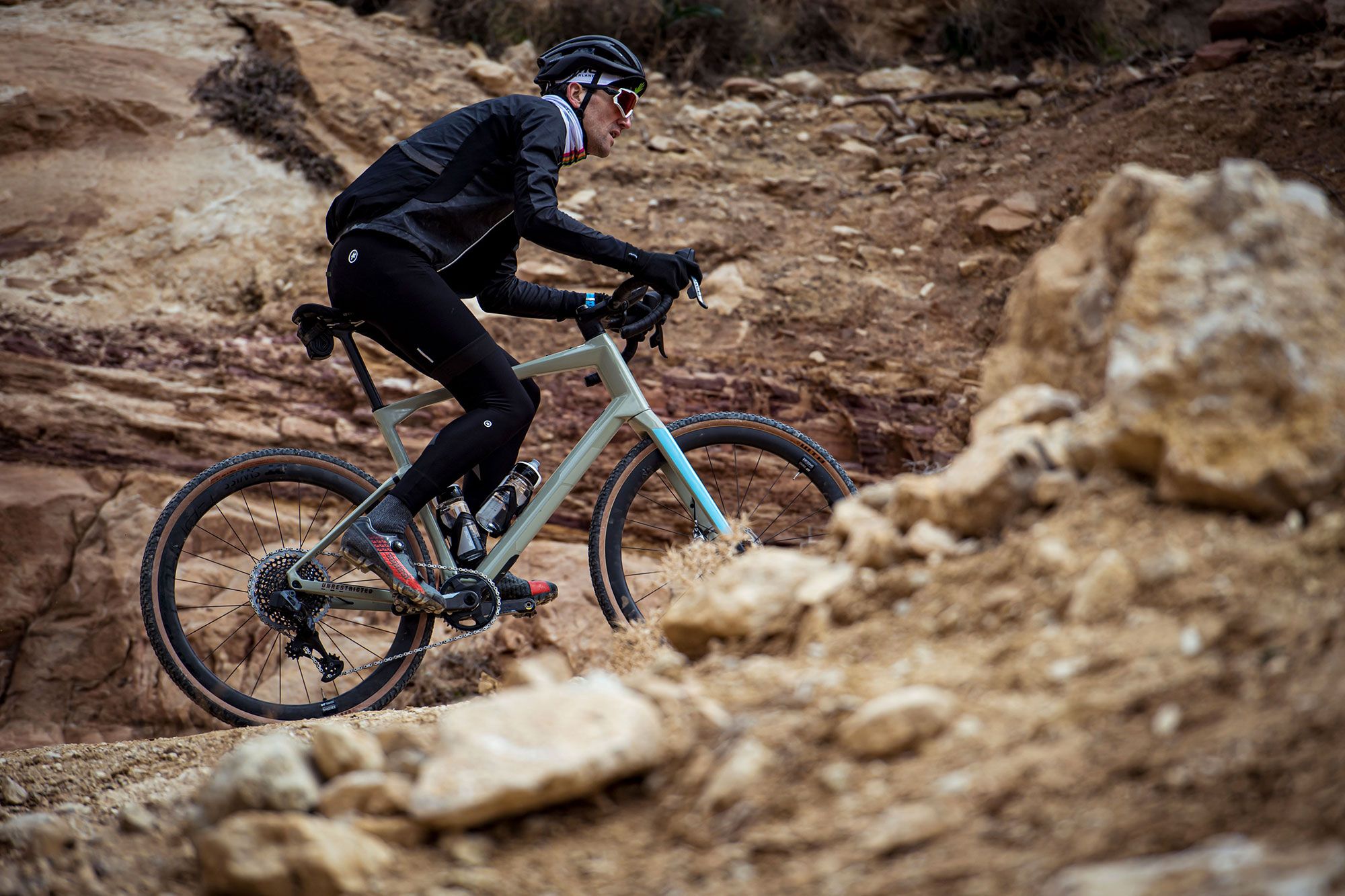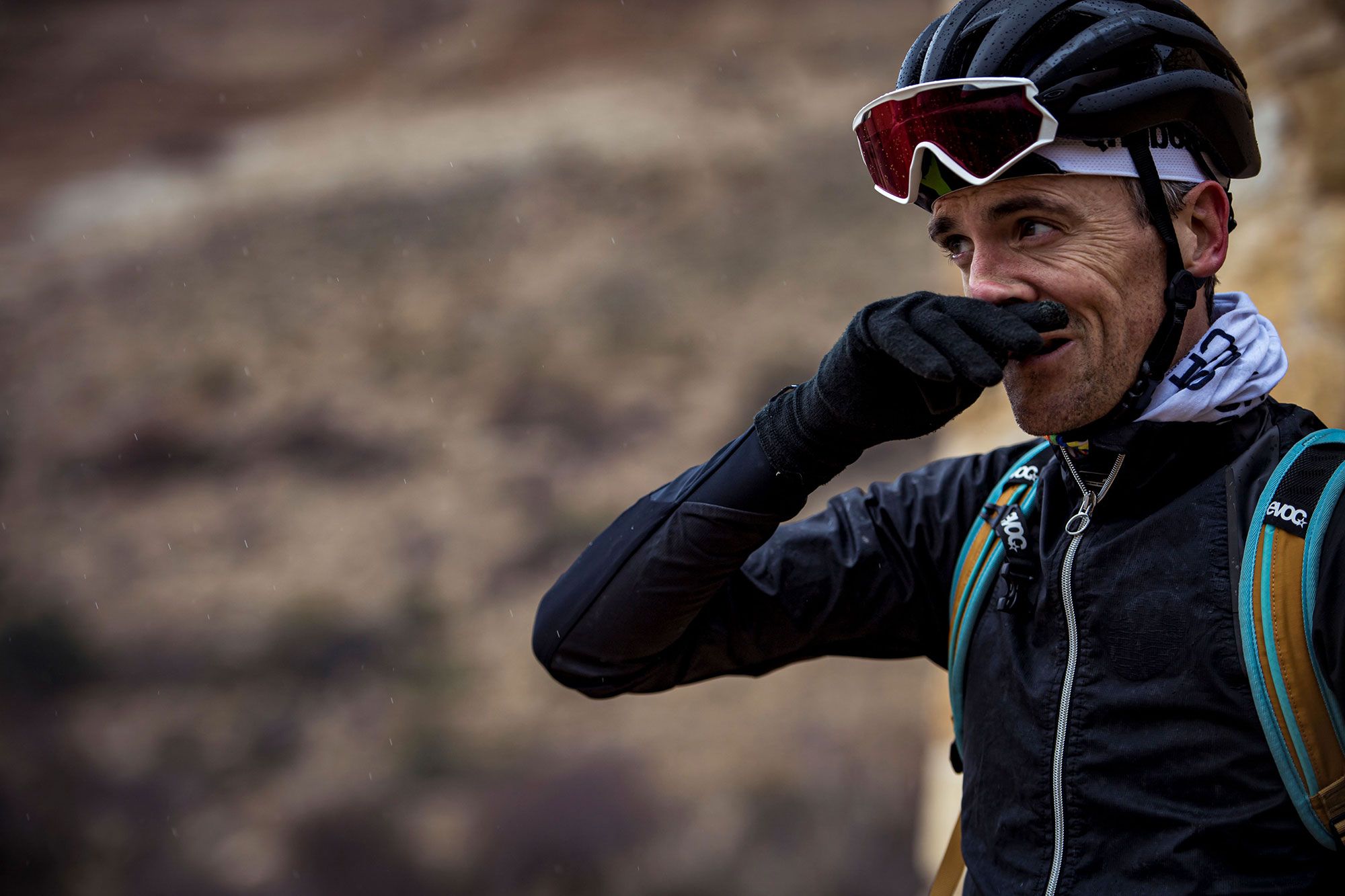 They think we are a bit mad as we get on our bikes each morning after fuelling on hummus and pita bread, with all-day protein in the form of ful mudammas. Every breakfast ends with crumbly Jordanian halva meaning we start the day feeling like champions, and the buoyancy usually lasts until about halfway up the first climb.
The climbs are monumental out here, and that's no exaggeration.
We've ridden the Stelvio, the Taiwan KOM, and the longest climb in Hawaii but over here in the Middle East there's a different approach to road planning that takes its toll on your legs.
We love it.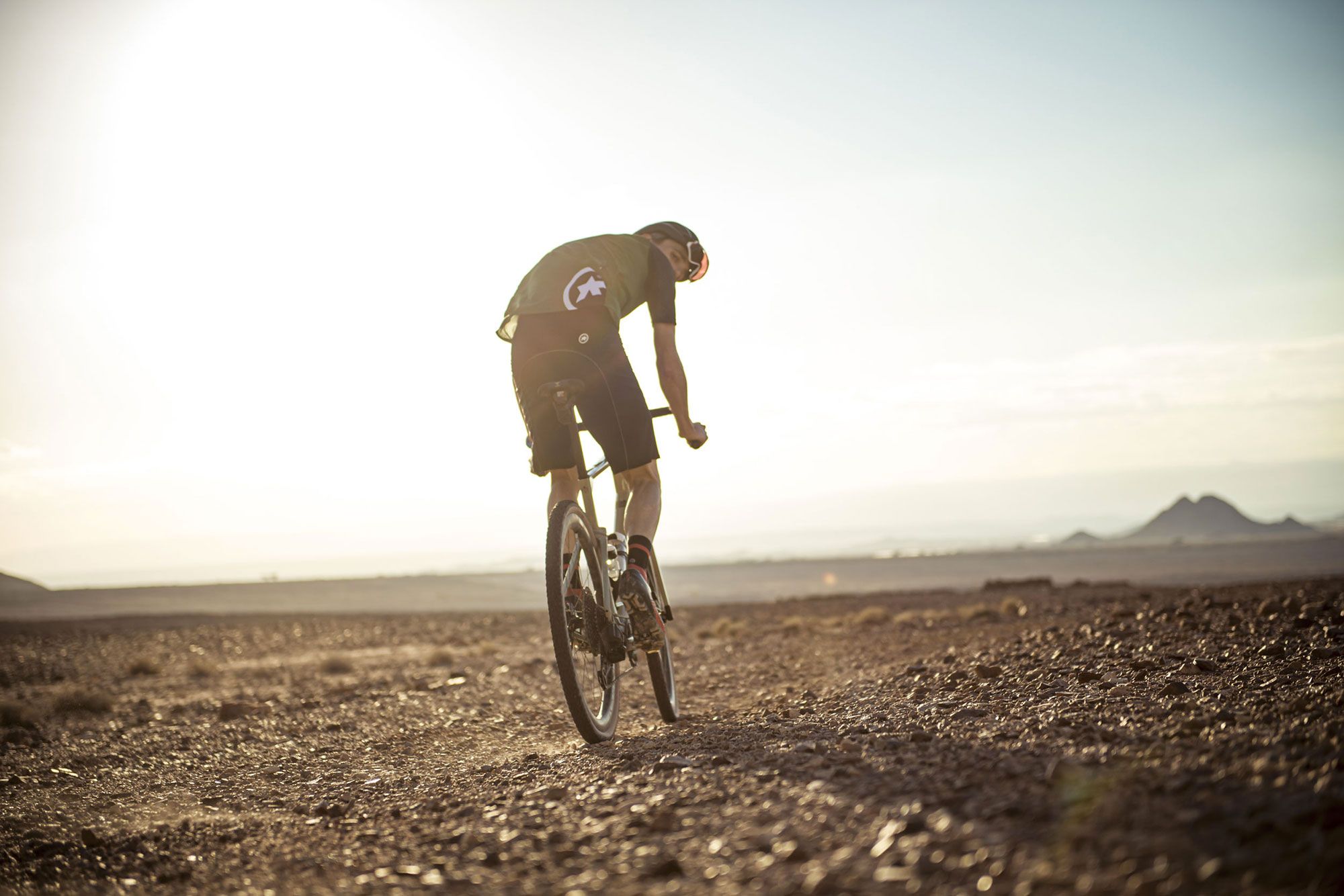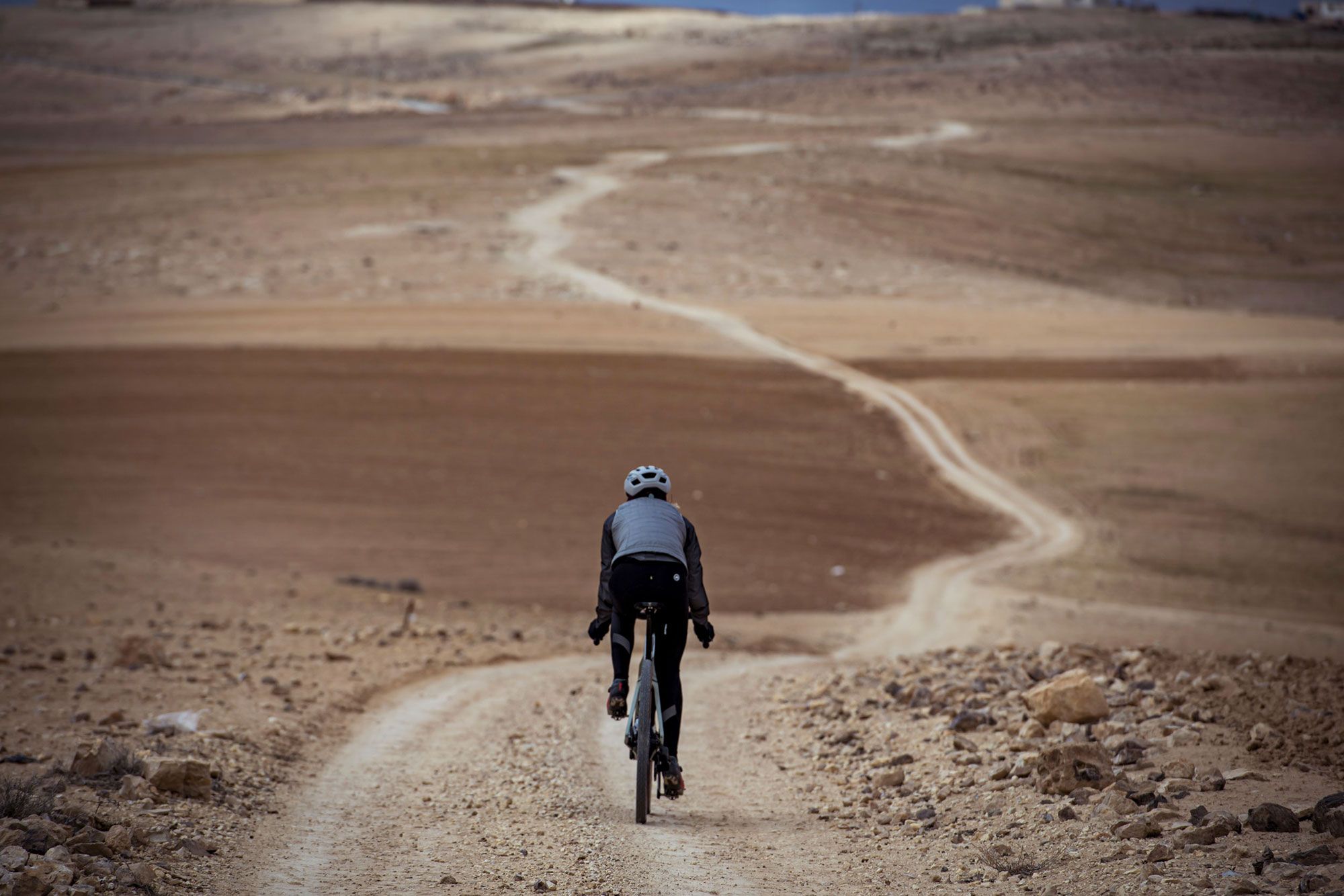 First of all, there simply aren't that many roads. Getting from A–to–B involves huge loops, or tough hike-a-bike sections over boulder fields (this, we love slightly less so). The roads that do exist were probably made for donkeys who are unafraid of gradients, and probably not for gravel bikes. But we push on regardless.
Despite the toughness, we don't complain.
Not with the views, and the places that these roads and tracks take us. But as you grind unceremoniously uphill with the gradient flickering between 15 to 20 percent, it's hard to decide if it's a life-affirming or soul-crushing situation.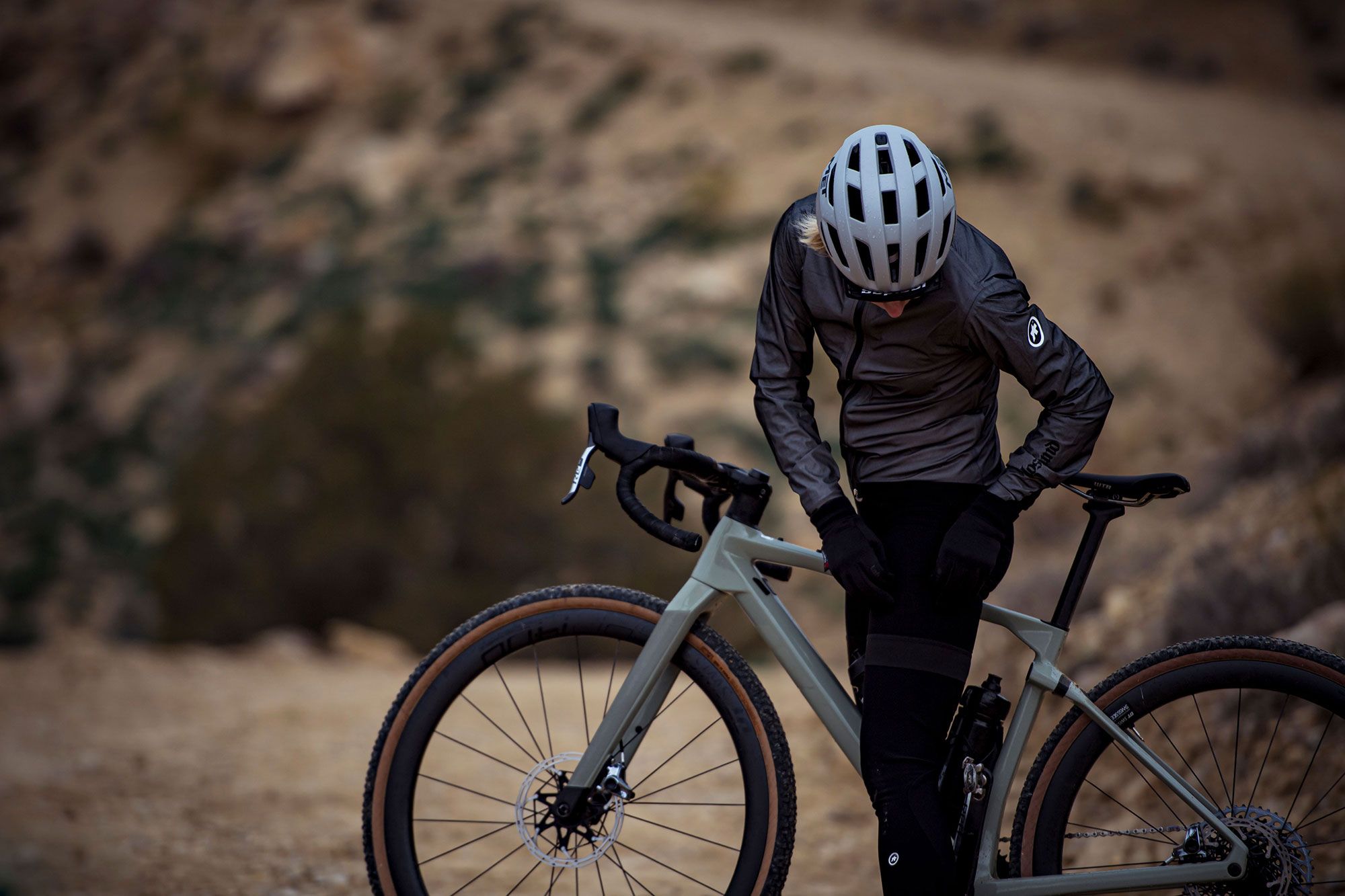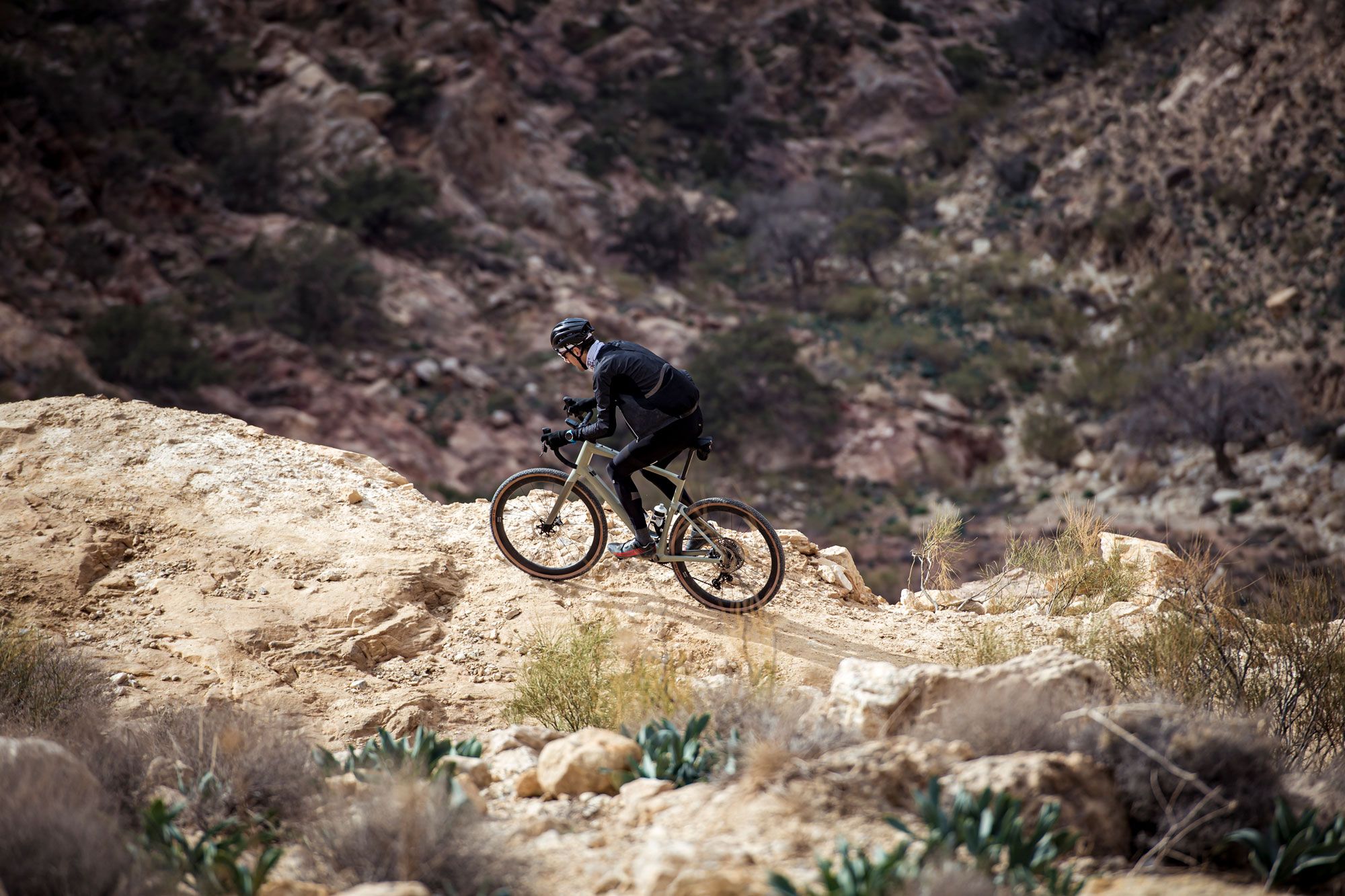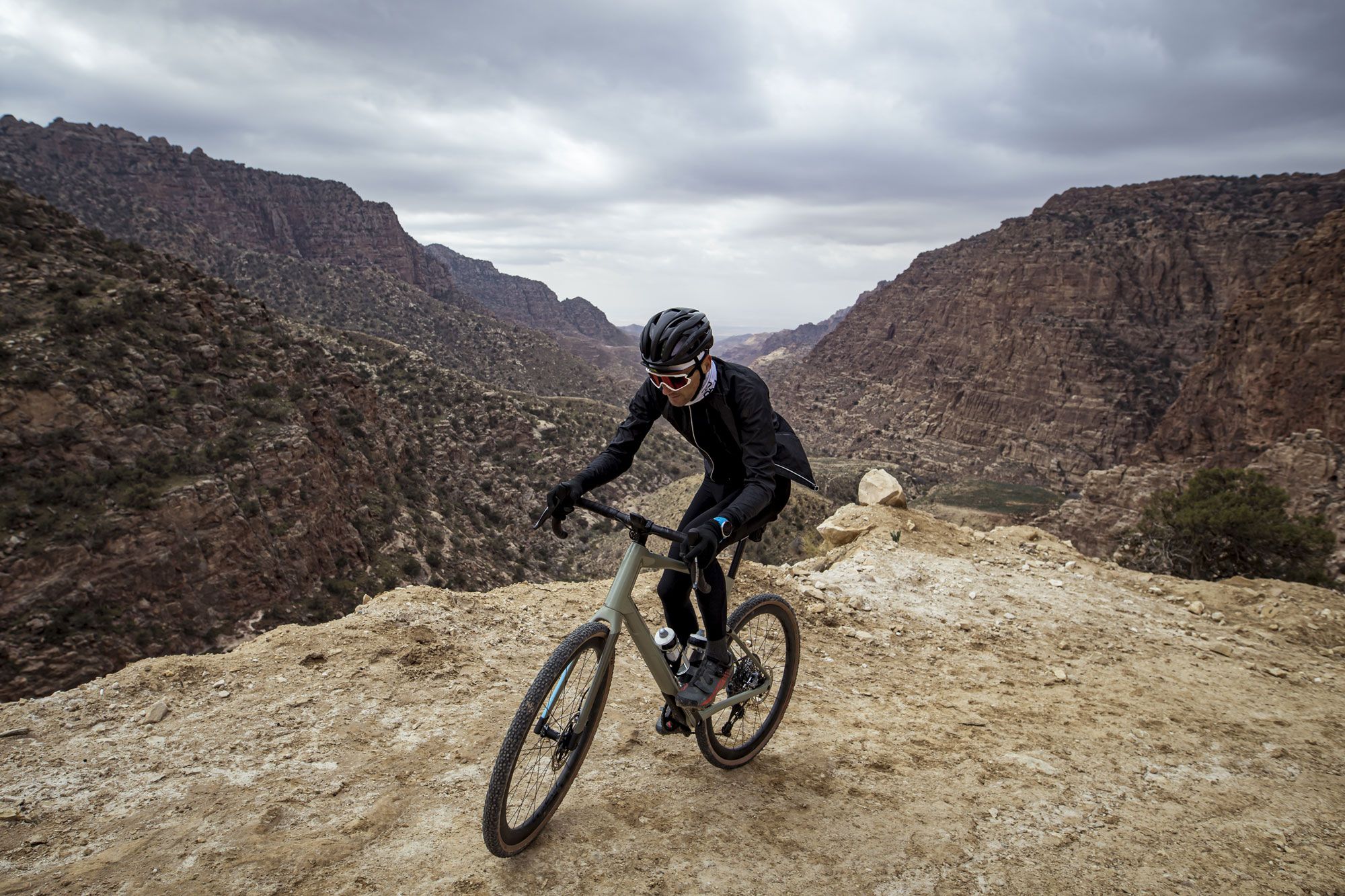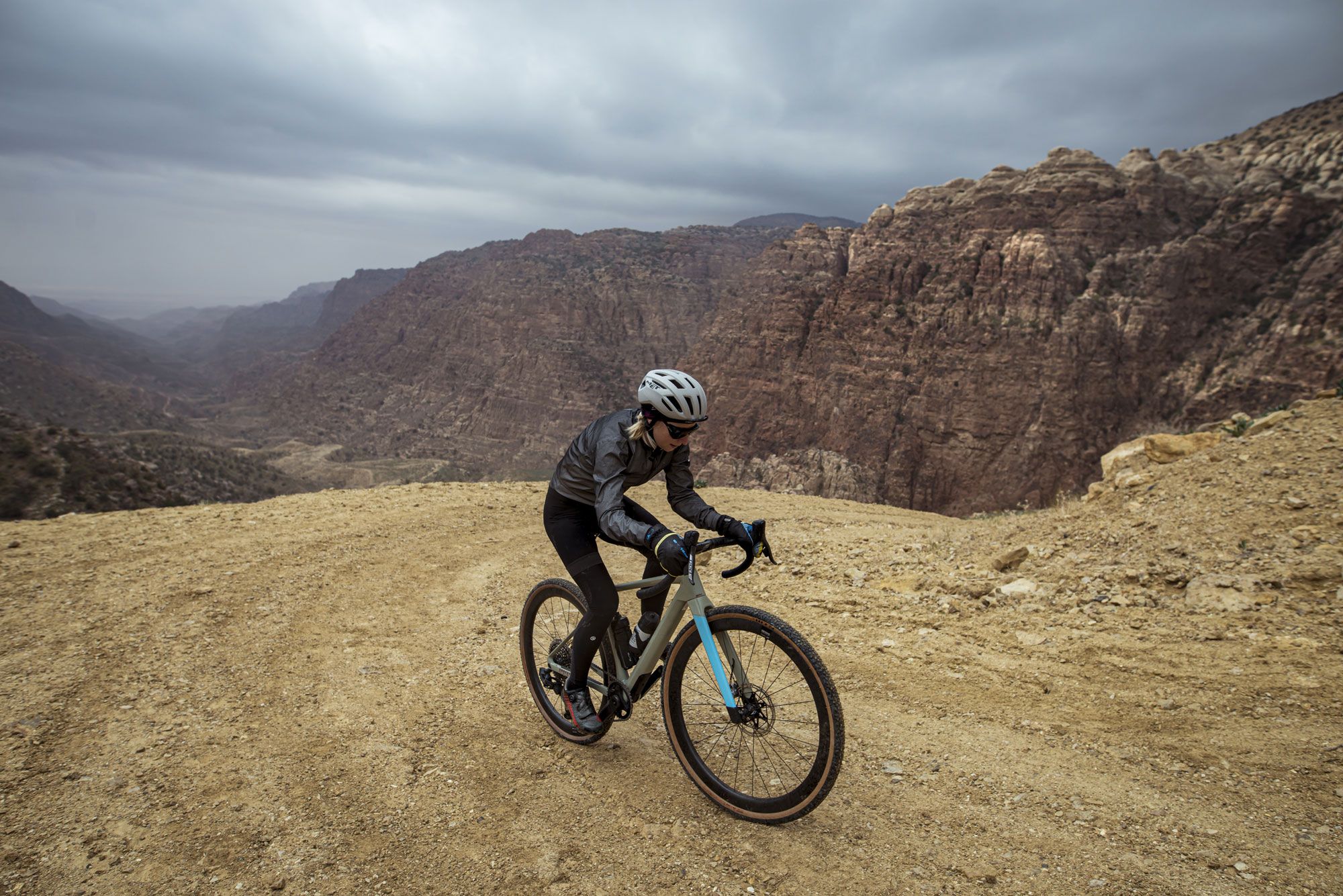 The climbs play mind games with you.
Did you know that the Dead Sea is 419 metres below sea level? That explains a lot when you look at the nominal elevation shown on your bike computer even though you've already been climbing for an age. But then the roads twist into another canyon, the rock formations change, and you forget the pain.
Pain and pleasure. Climbs and descents. The frigid cold of the high mountains, the baking heat of the desert. Tourists in select areas, following a predictable itinerary of the ancient site of Petra and the vast desert of Wadi Rum, versus the solitude we encountered elsewhere.
What we said about Jordan being an enigma? We stand by it.

Go discover it for yourself.
MET suggests:
Wadi Araba Cycling  - Based near the famous Feynan Eco Lodge, this locally run, not-for-profit cycling centre will give you a new perspective on riding out here. The bikes come from a charity and have been donated from America, which have facilitated the locals to share their knowledge of the best loops, tracks and trails in the area, as well as encouraging locals to ride bikes instead of their cars. They can also organise A–B rides with luggage transfer from, for example, Petra to Feynan. Given the limited English-language resources on riding in Jordan, this place is invaluable.